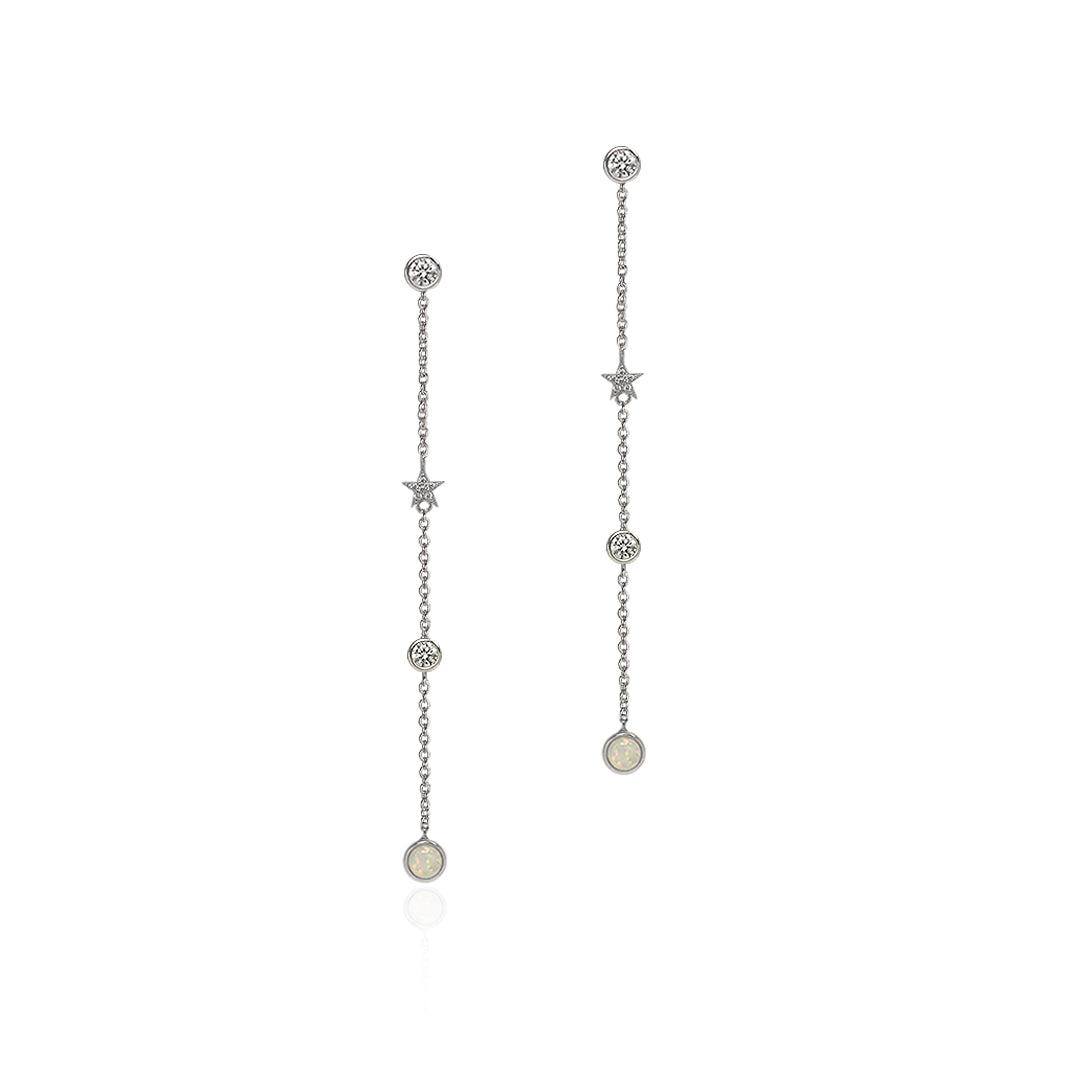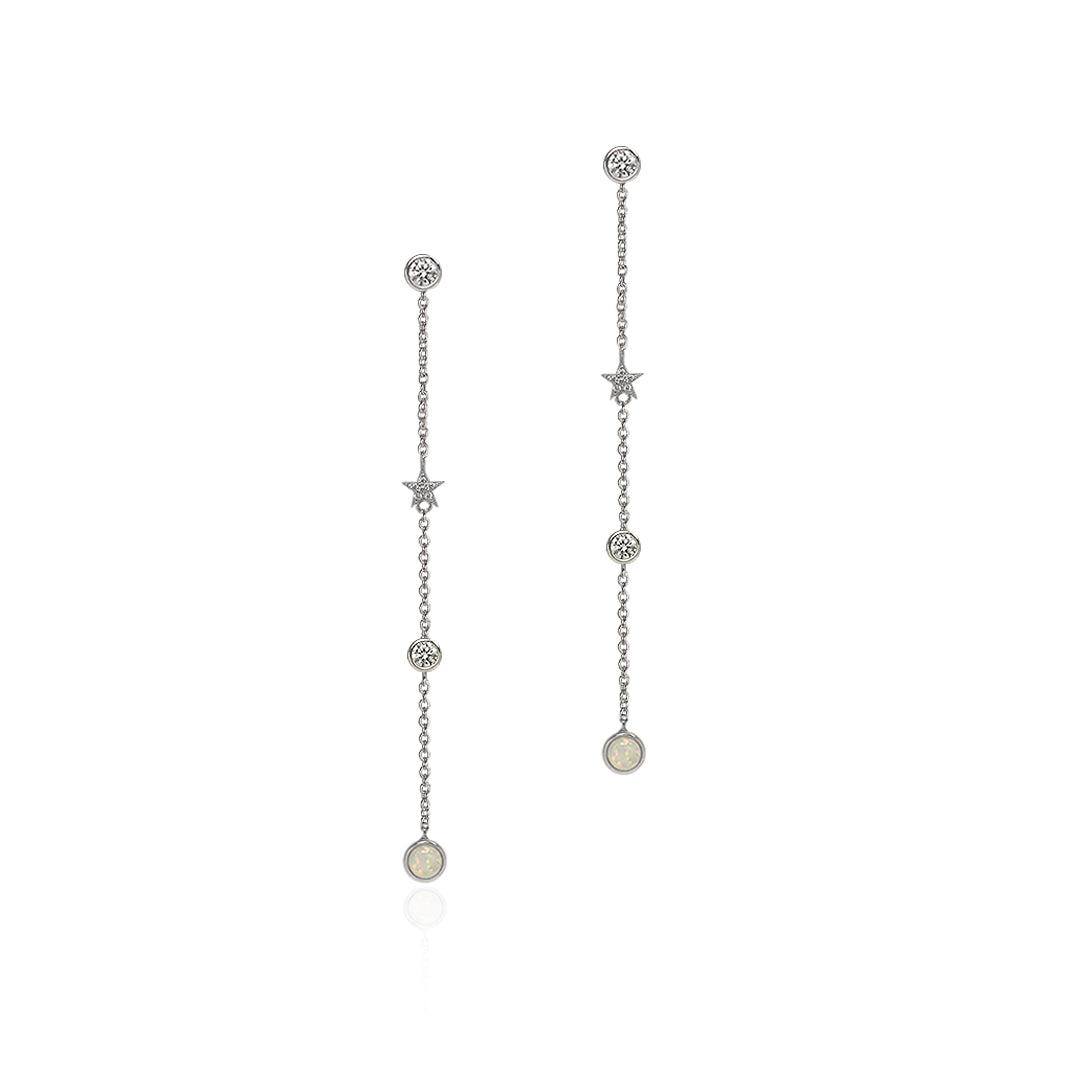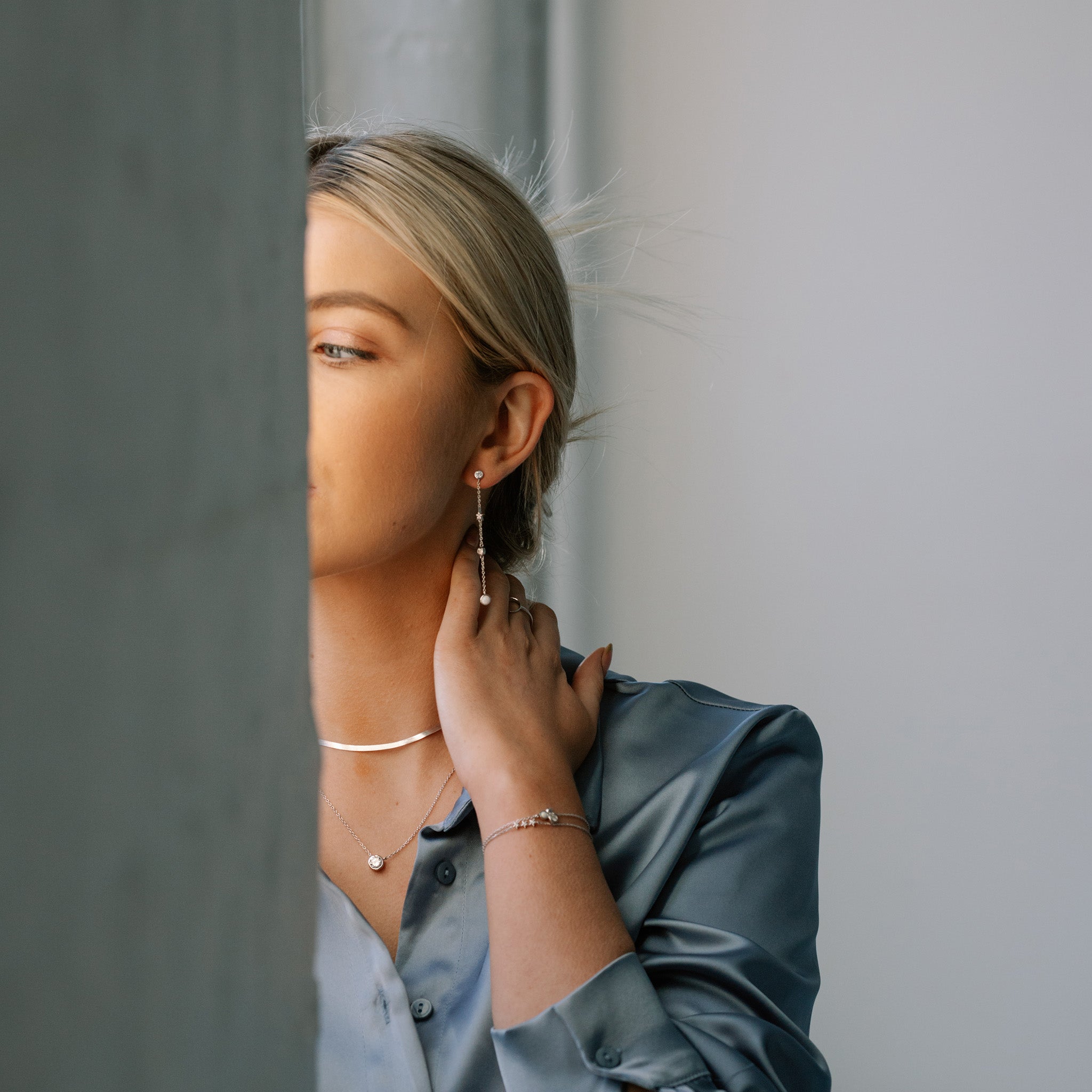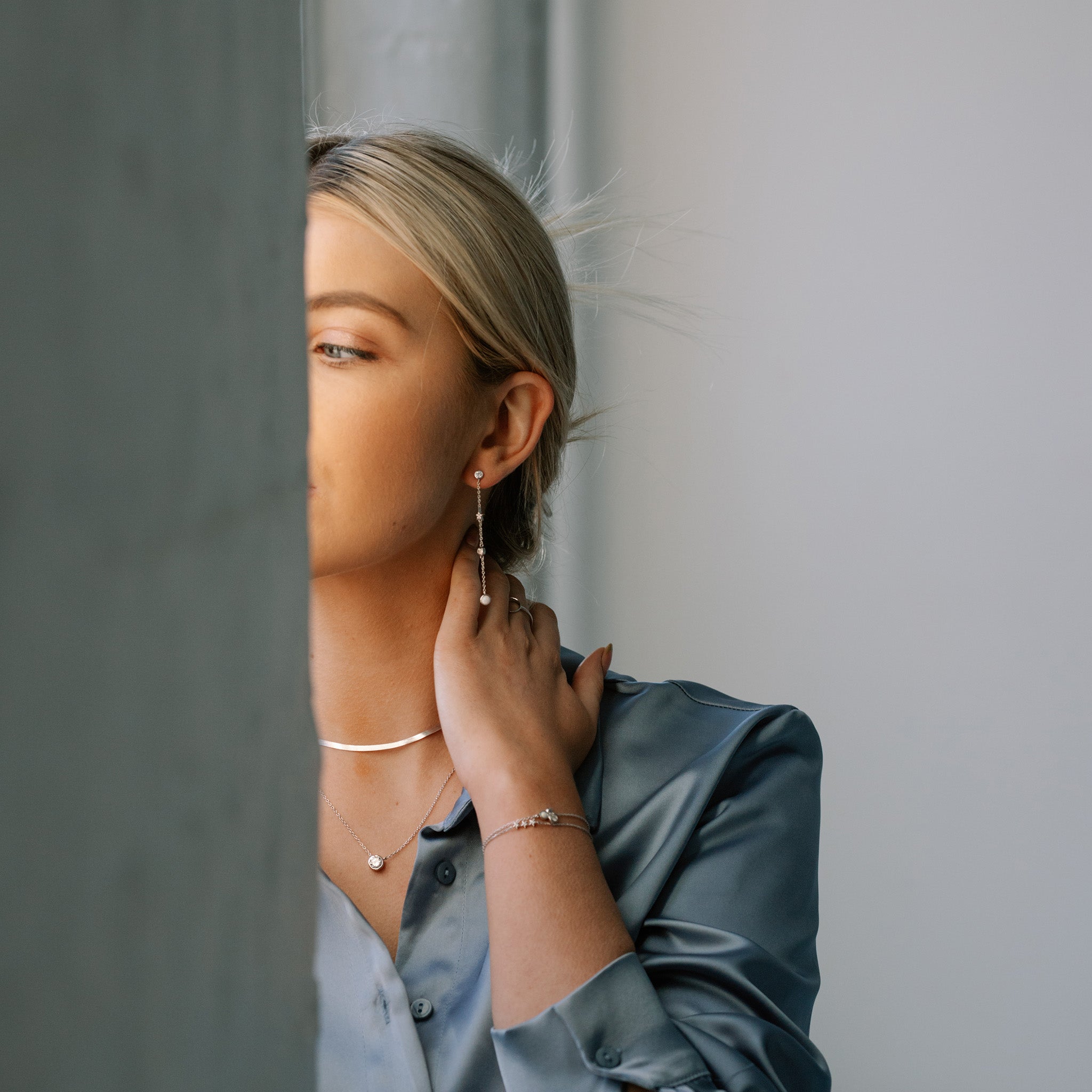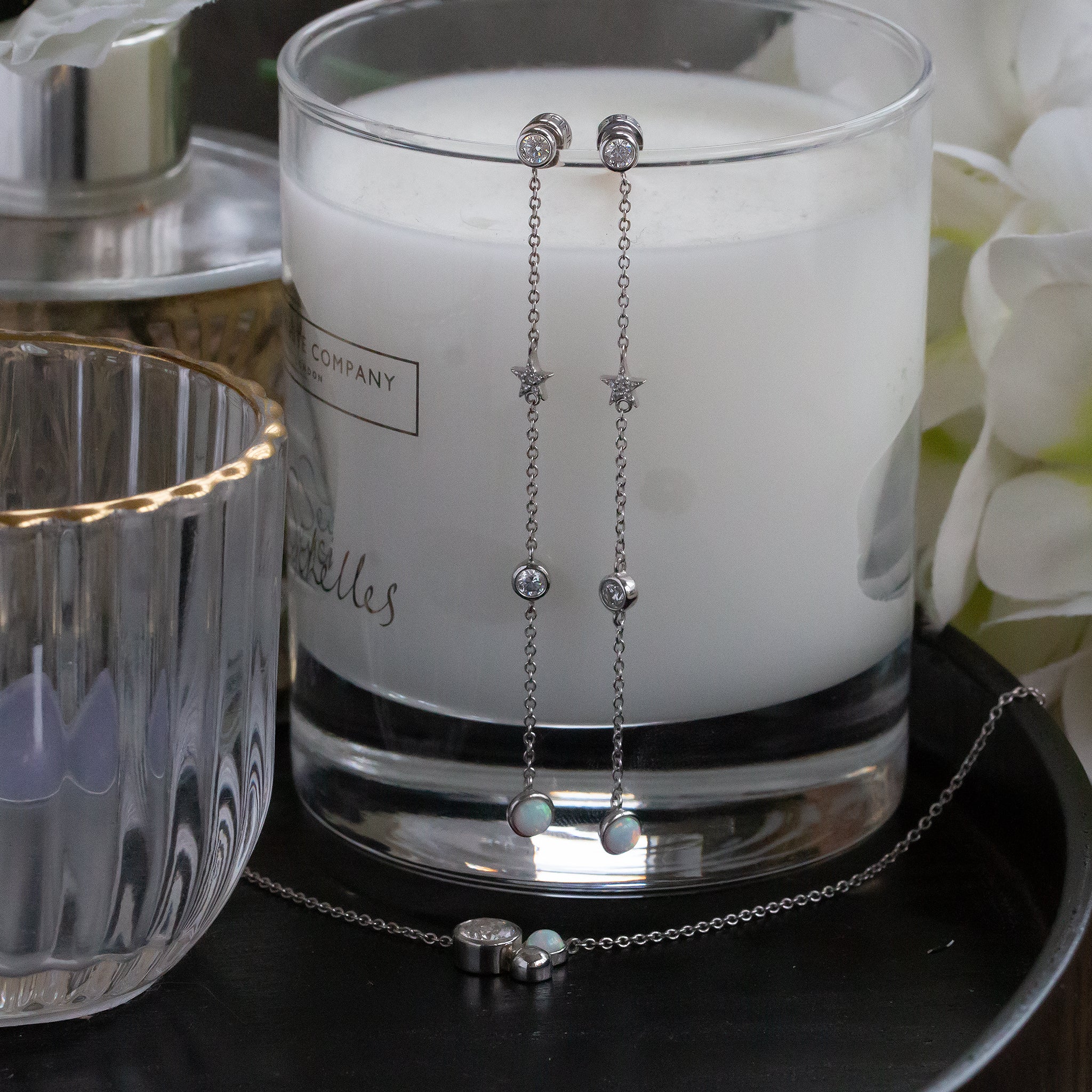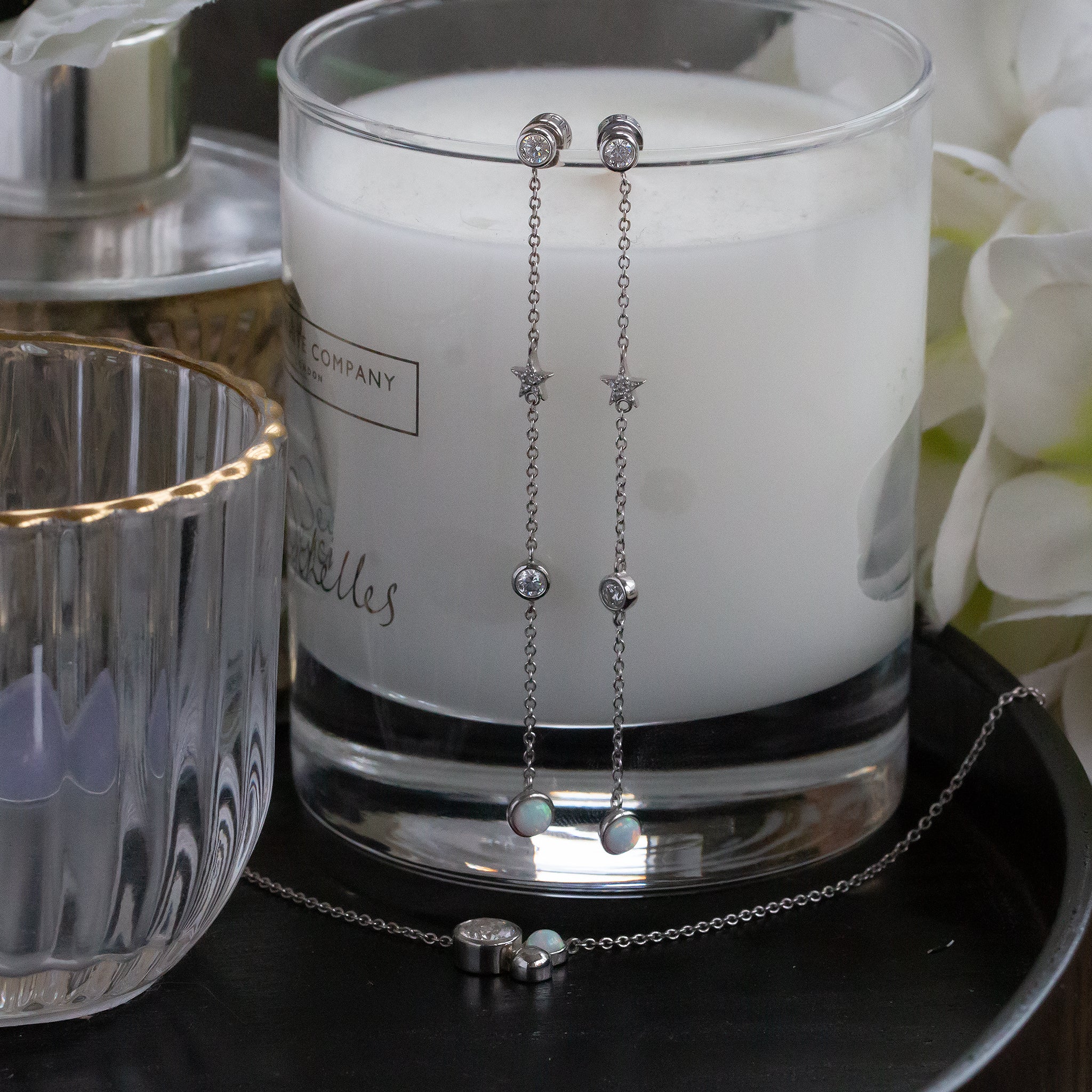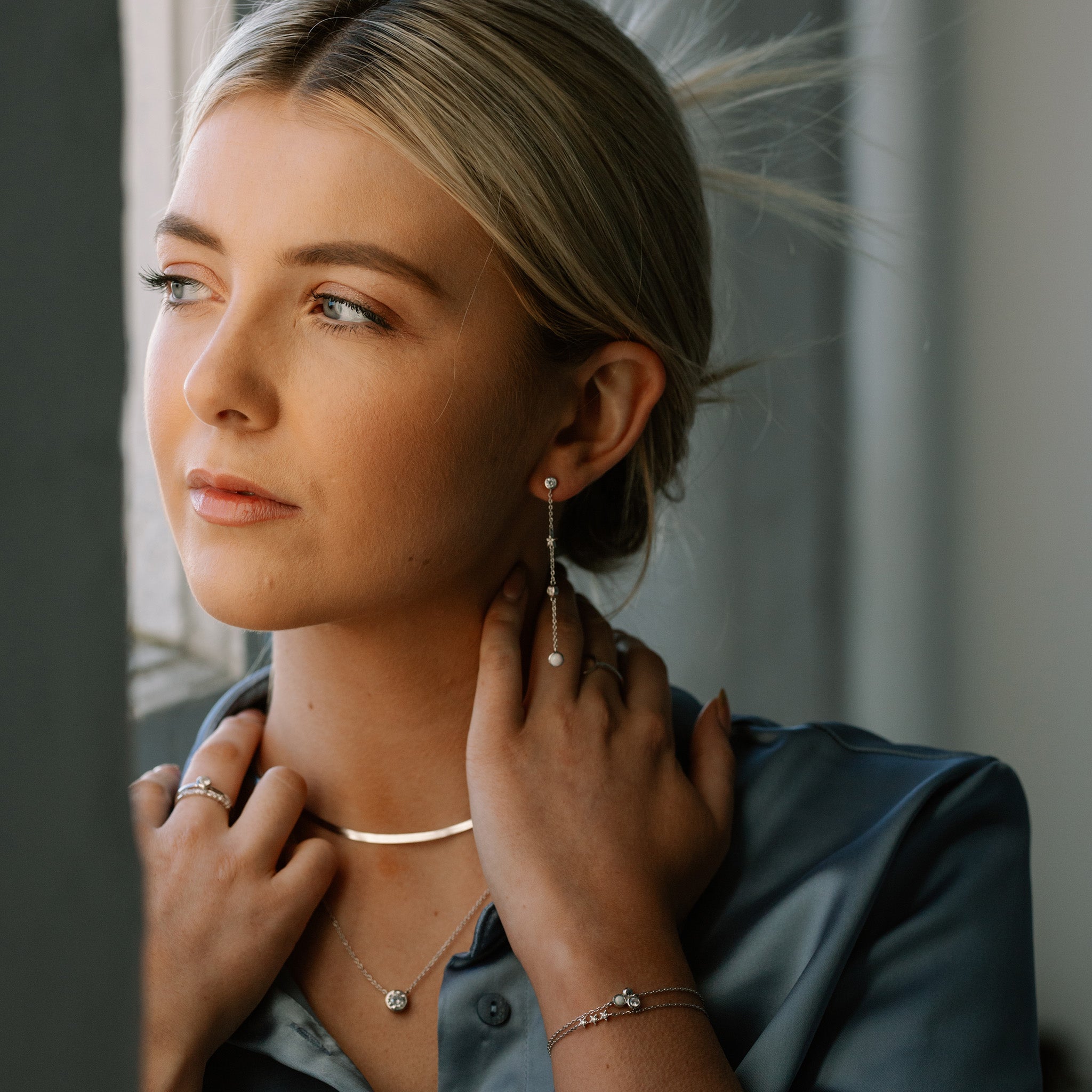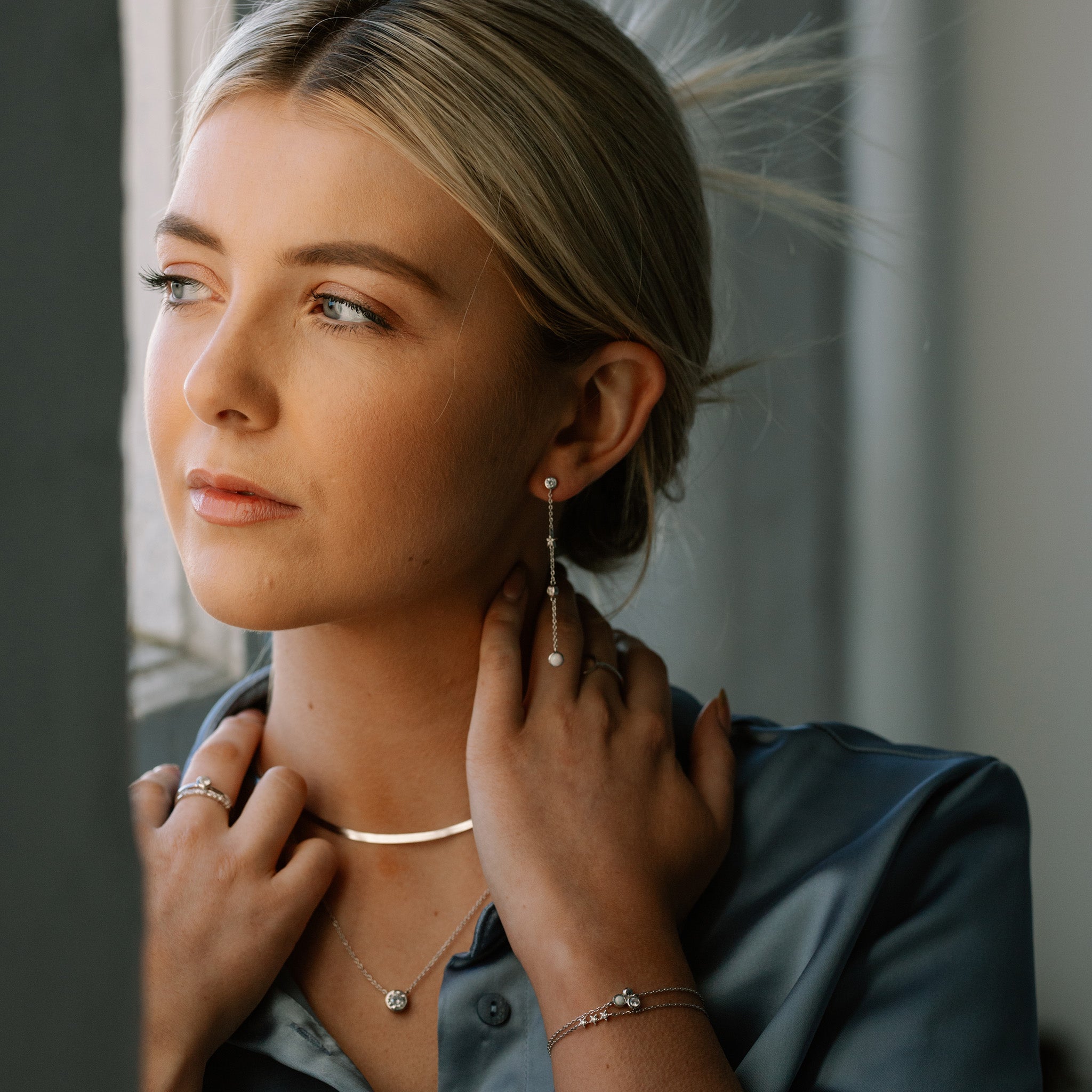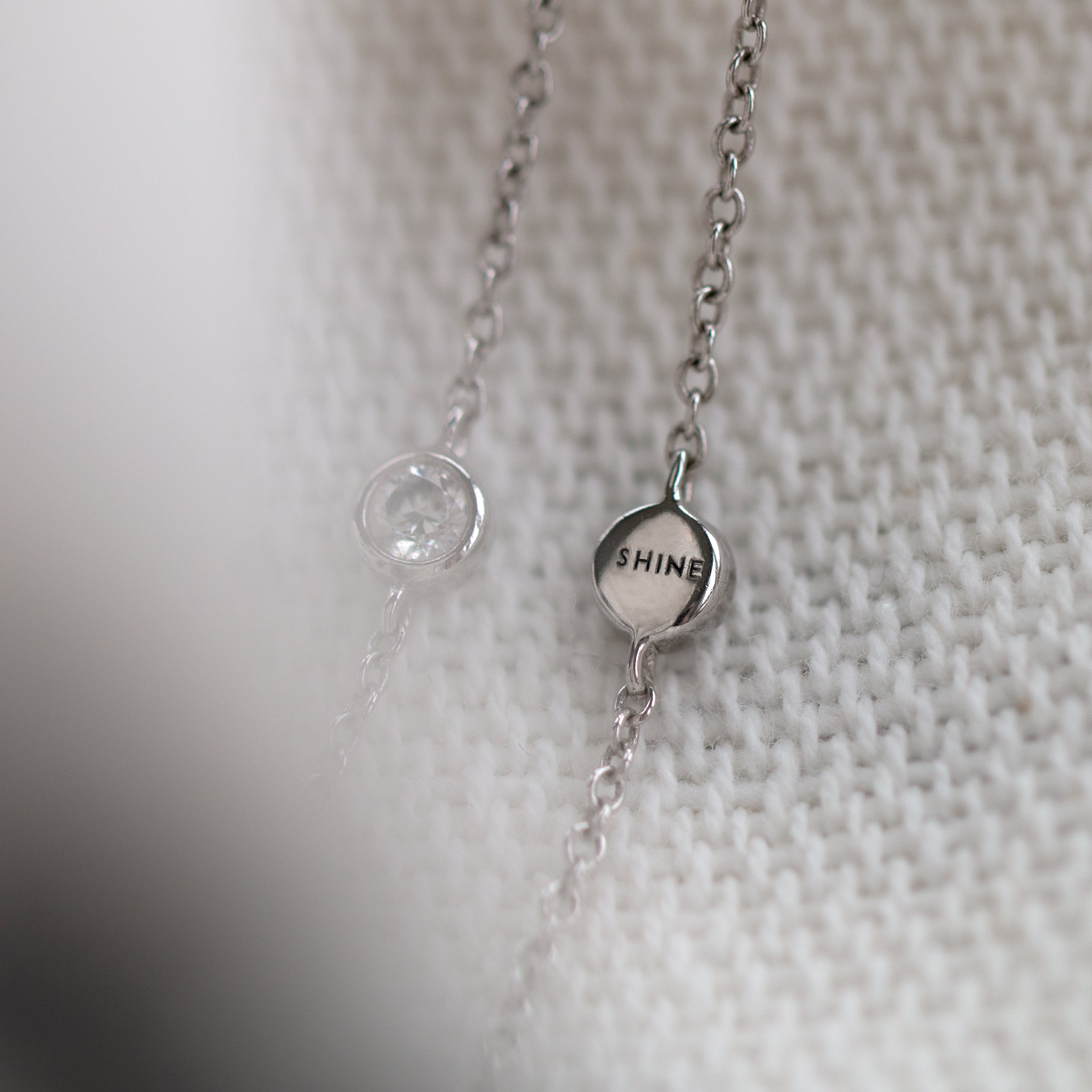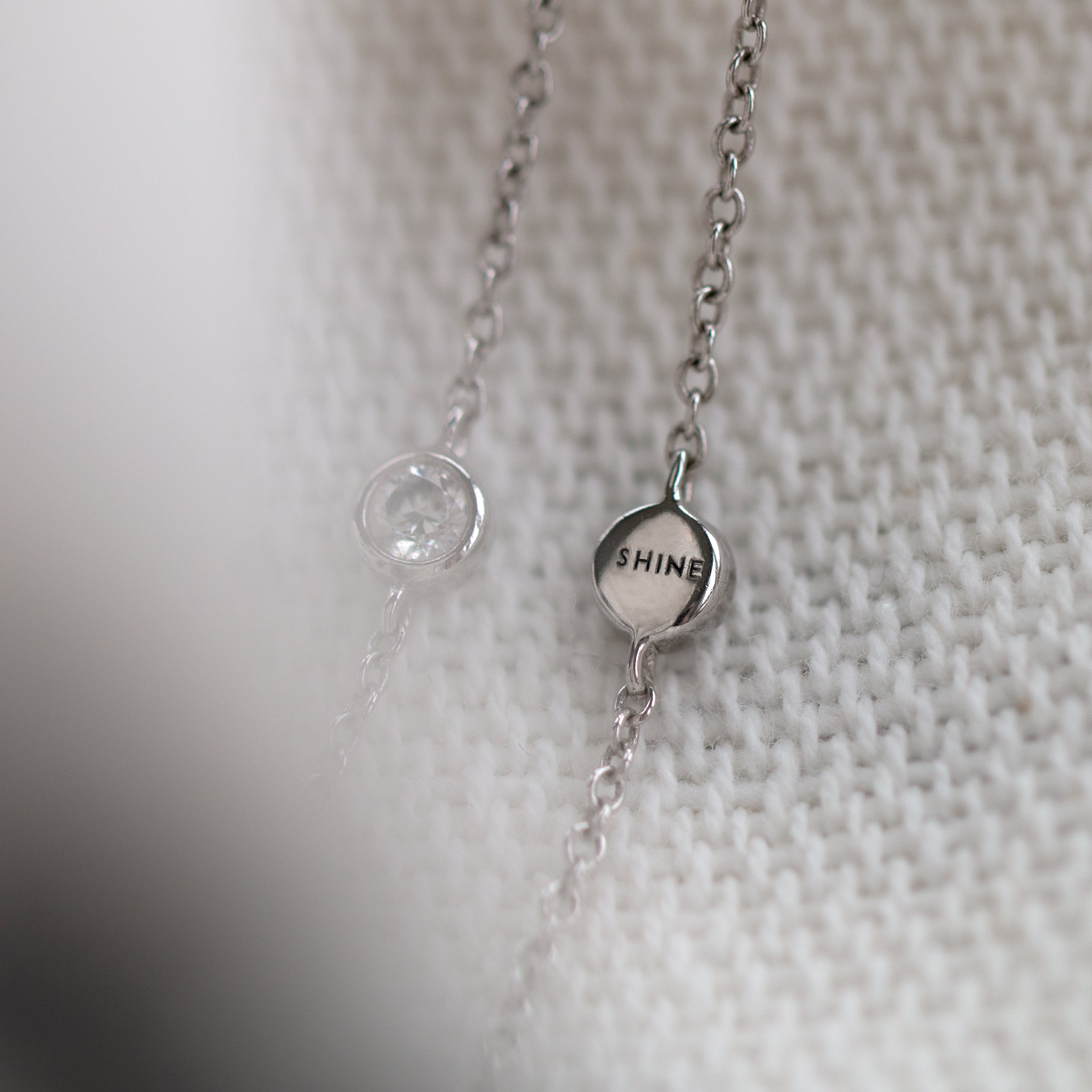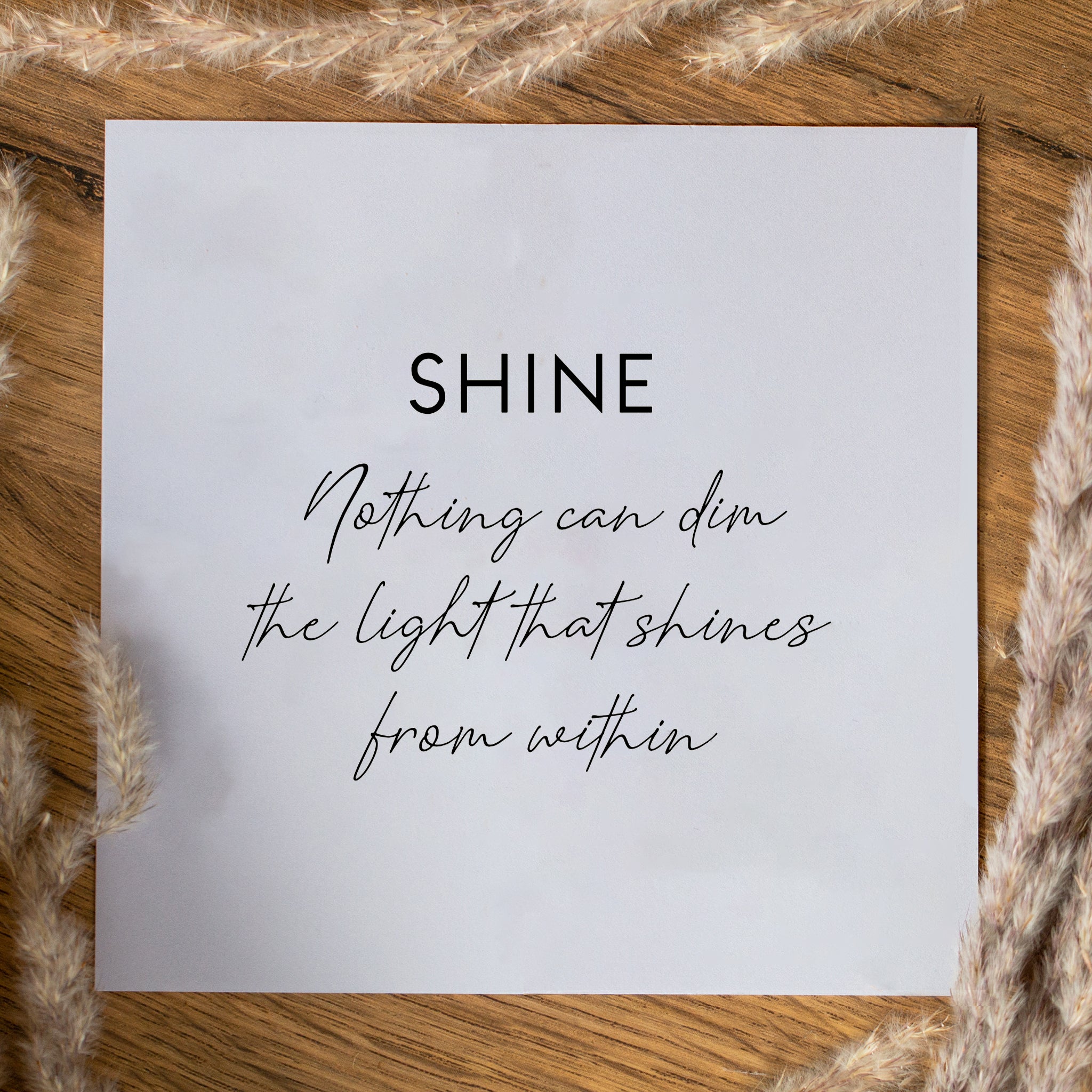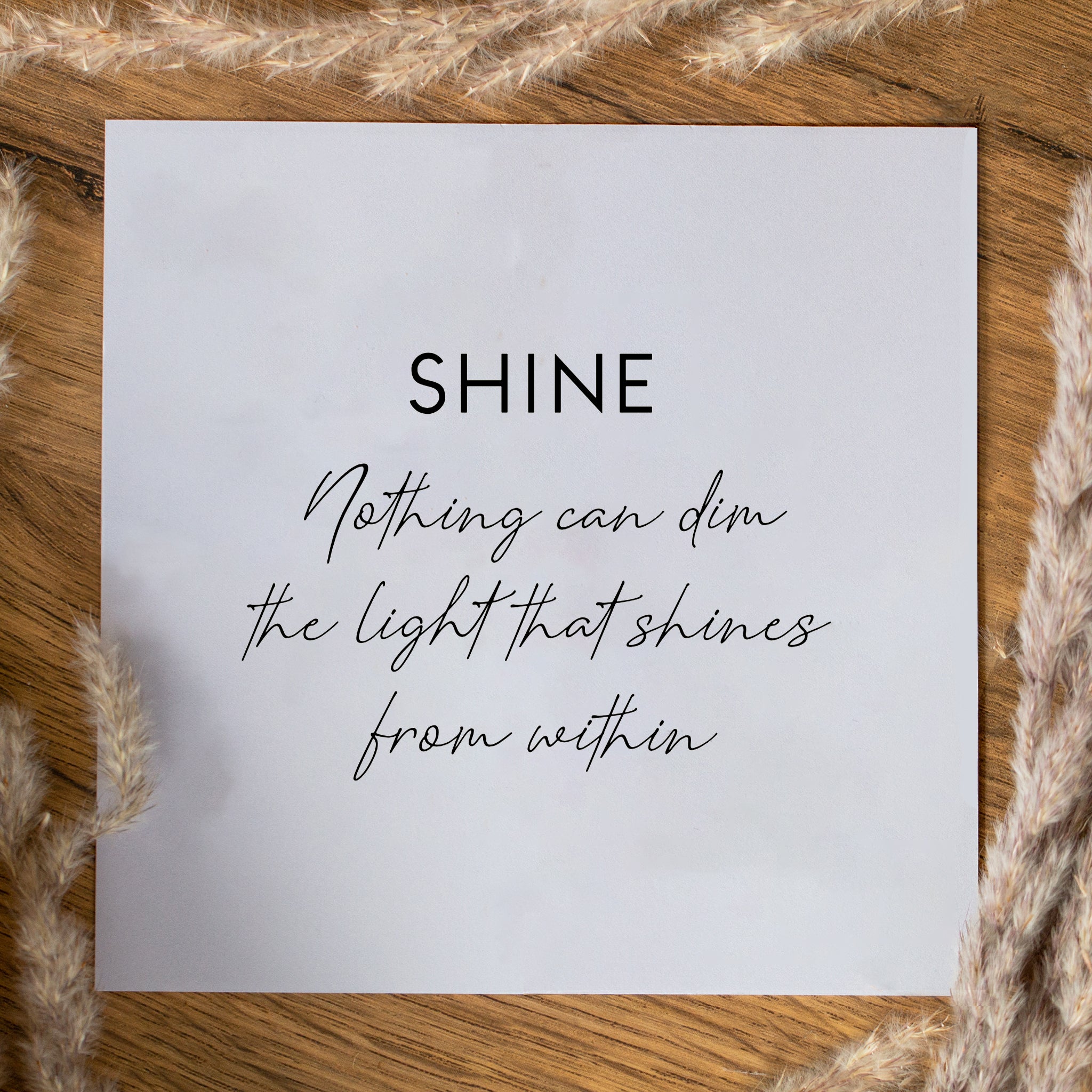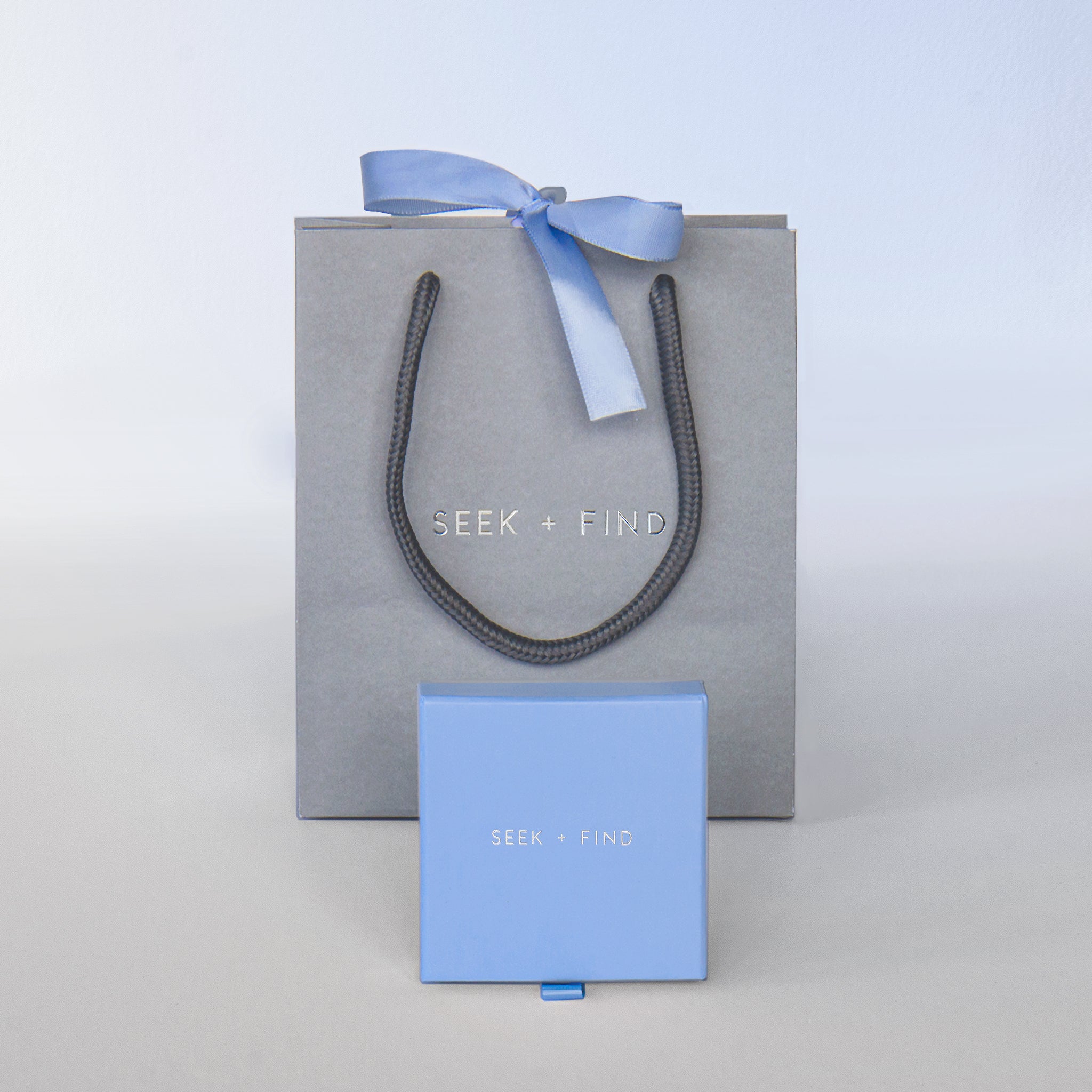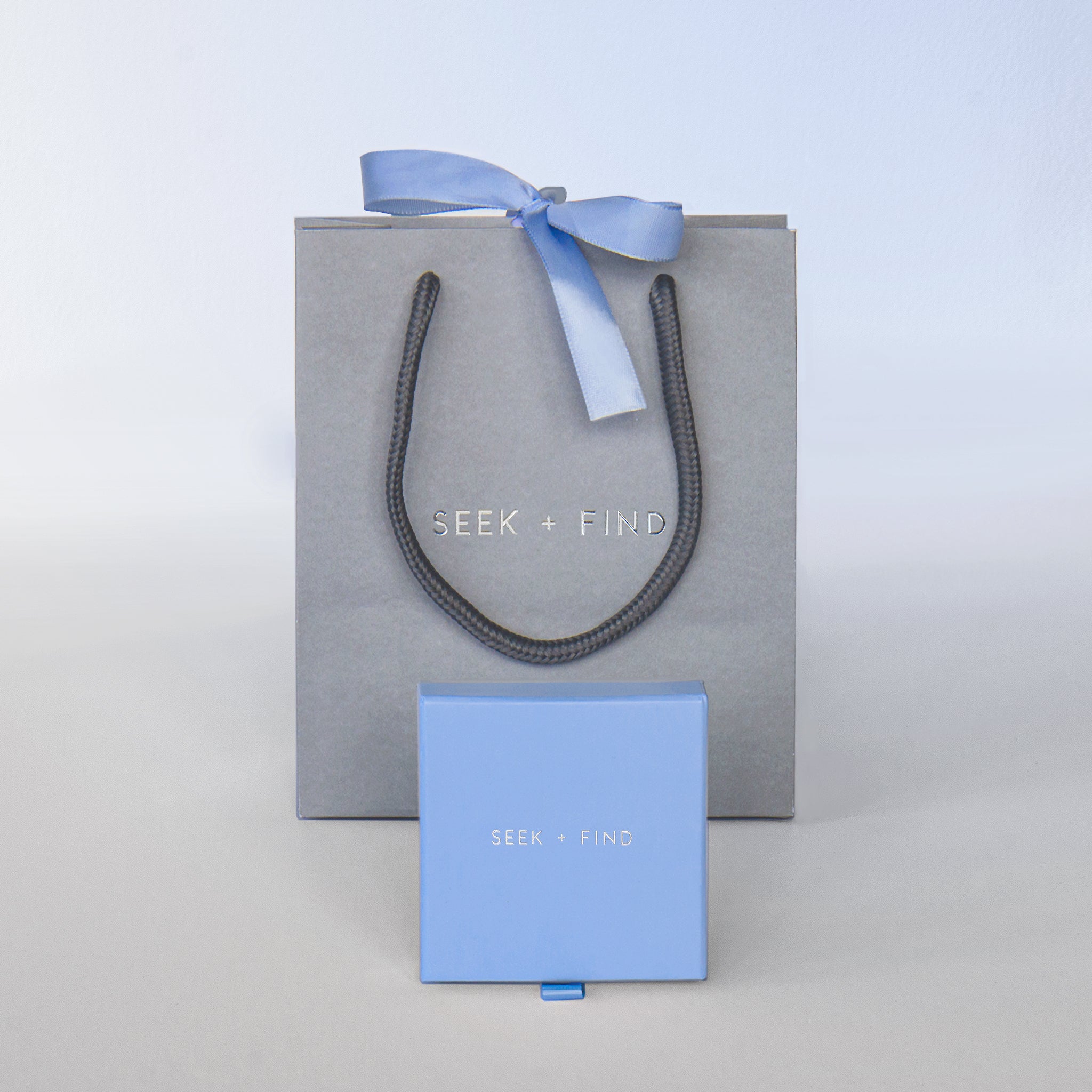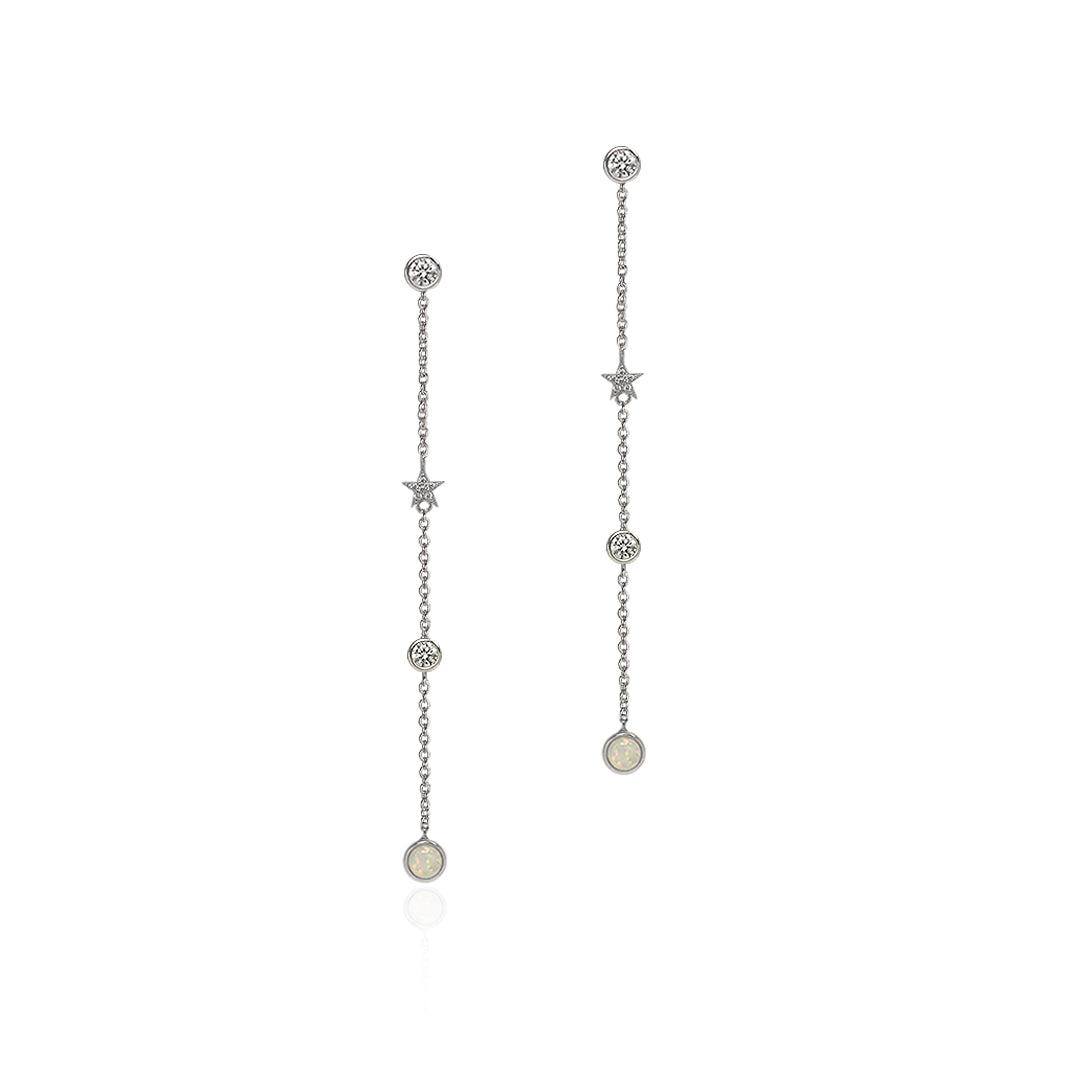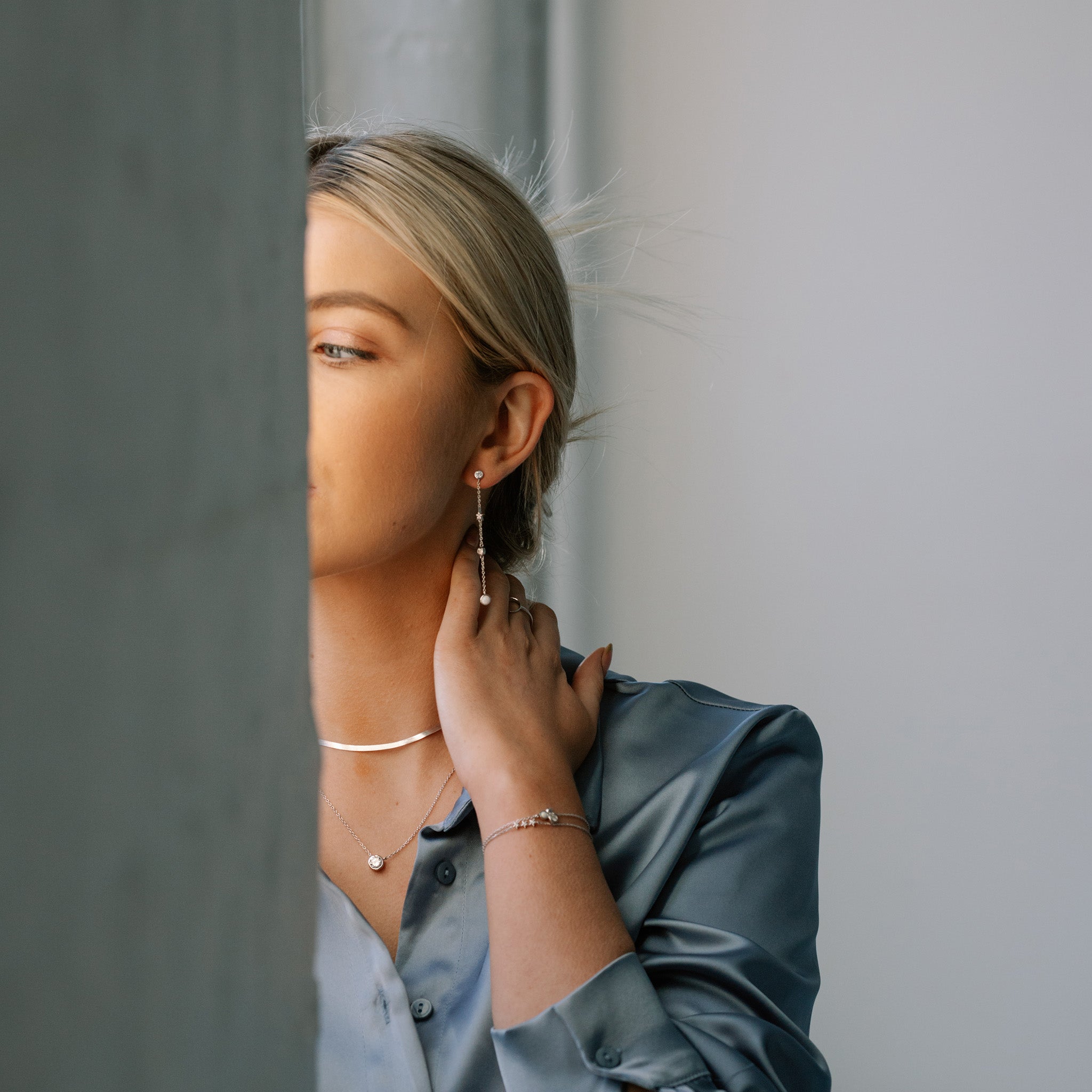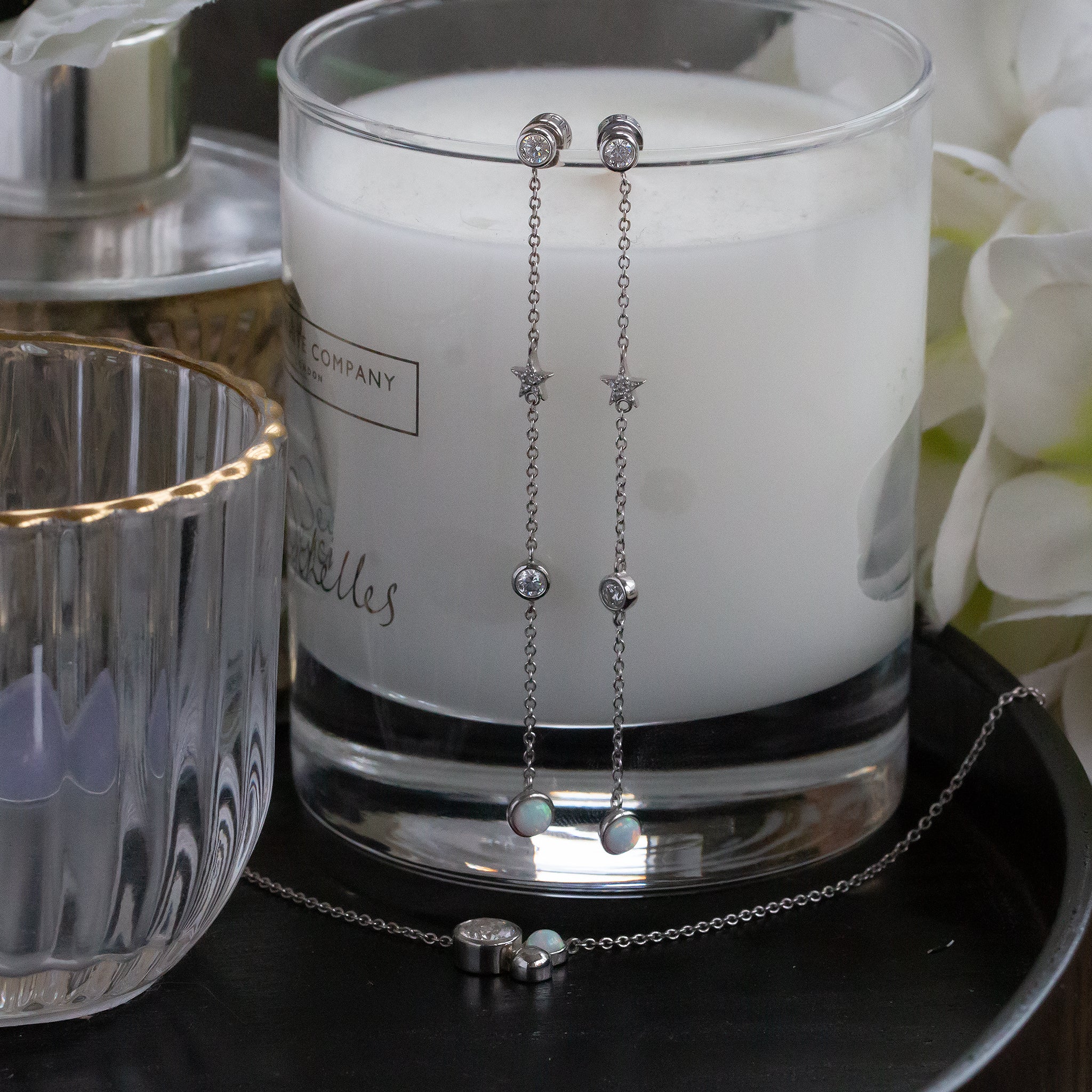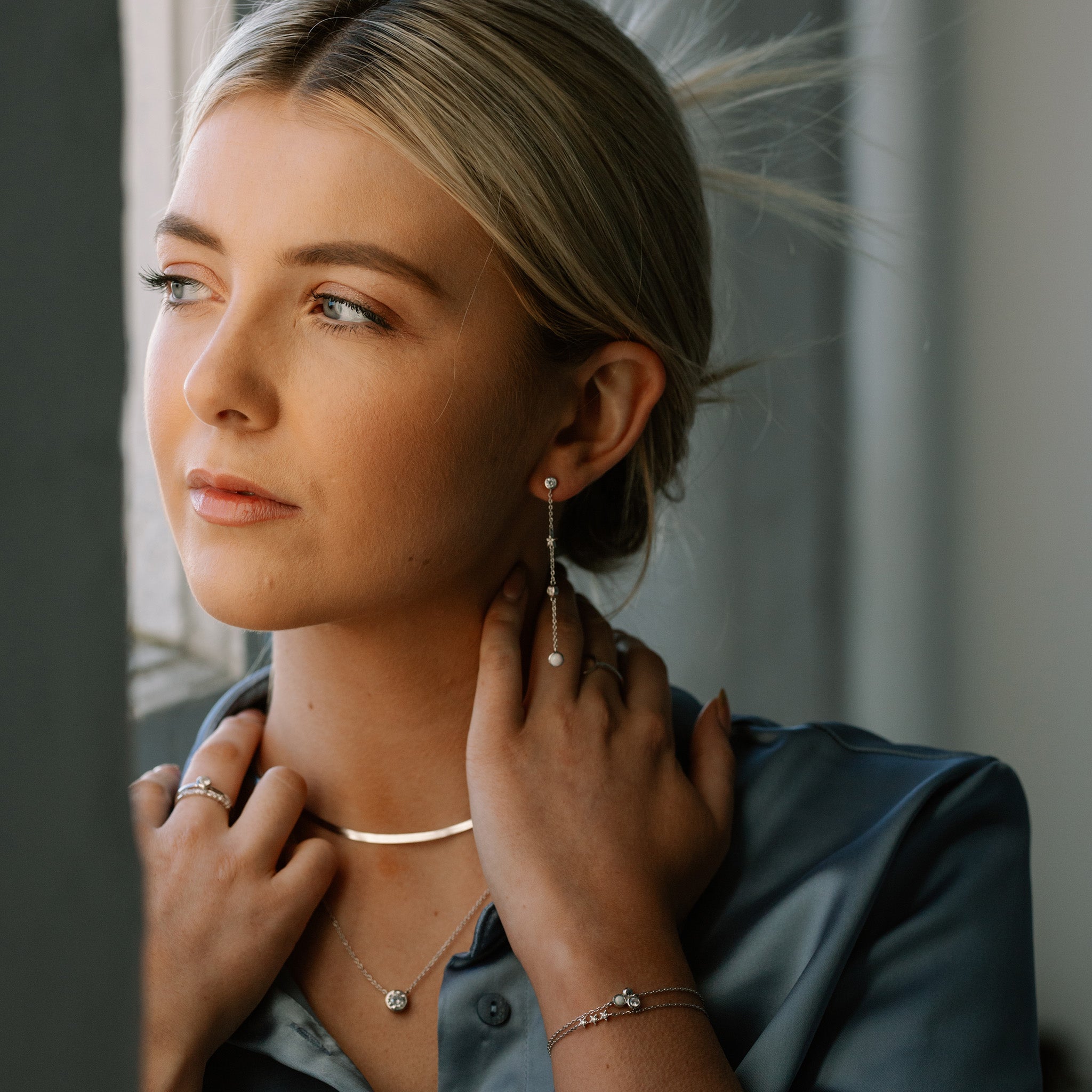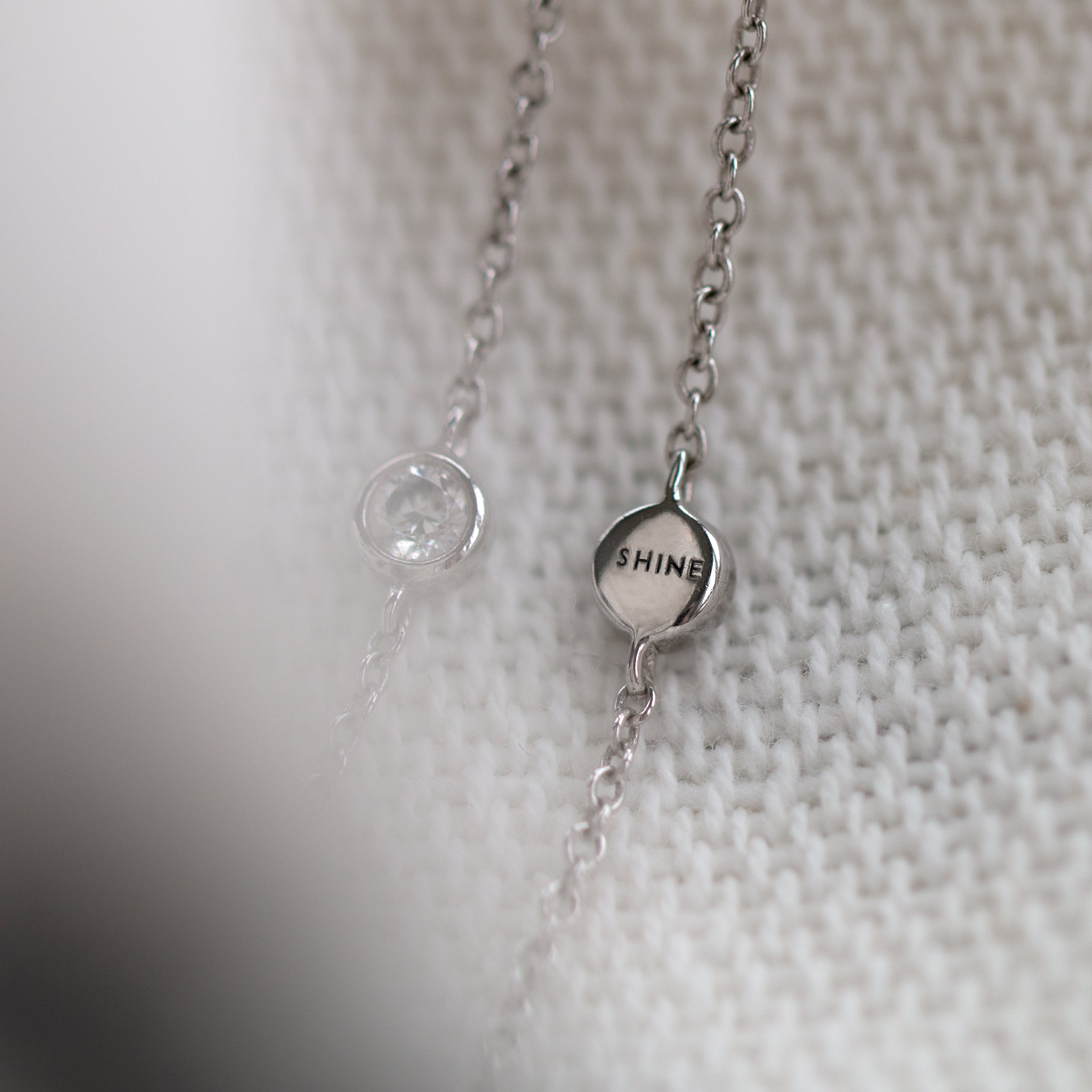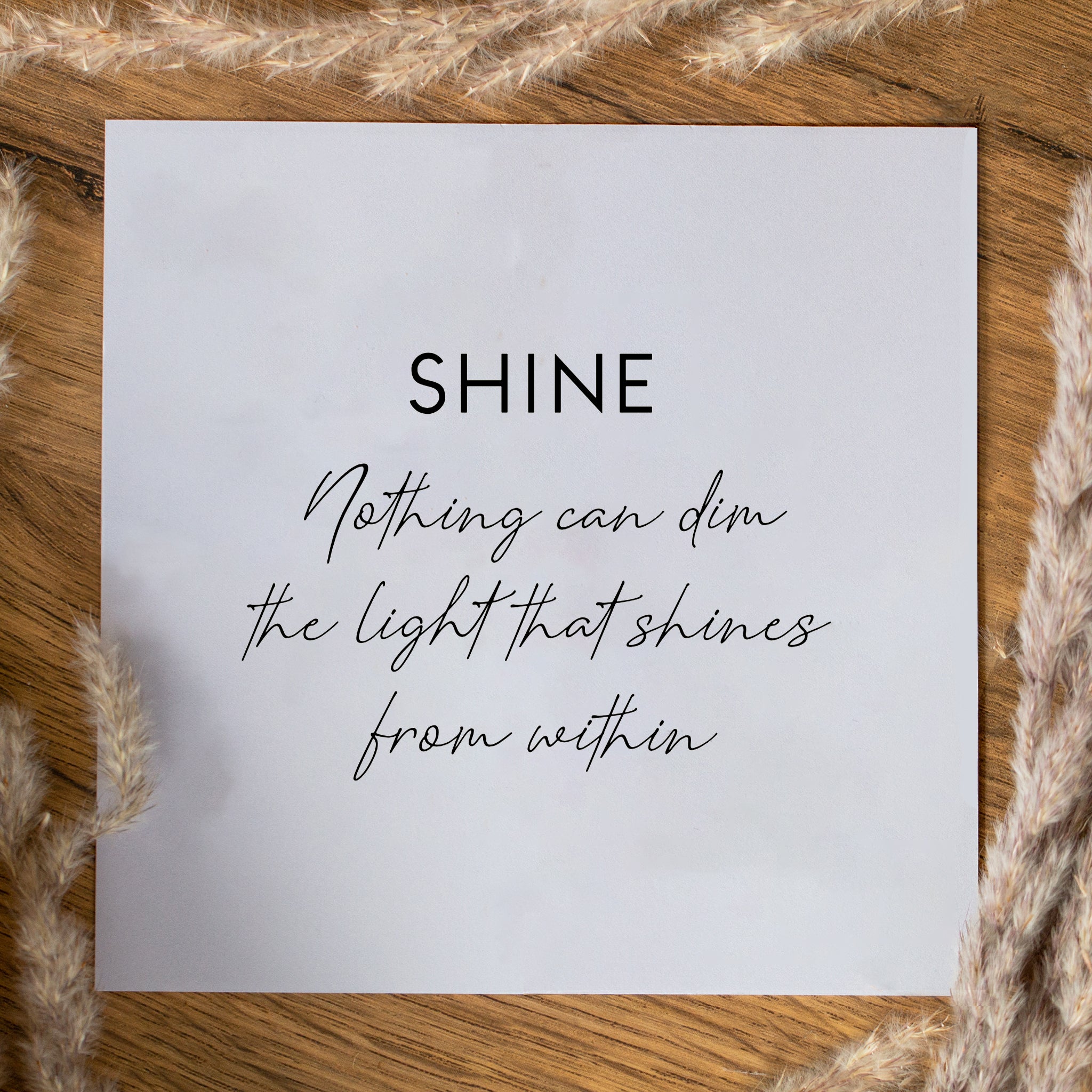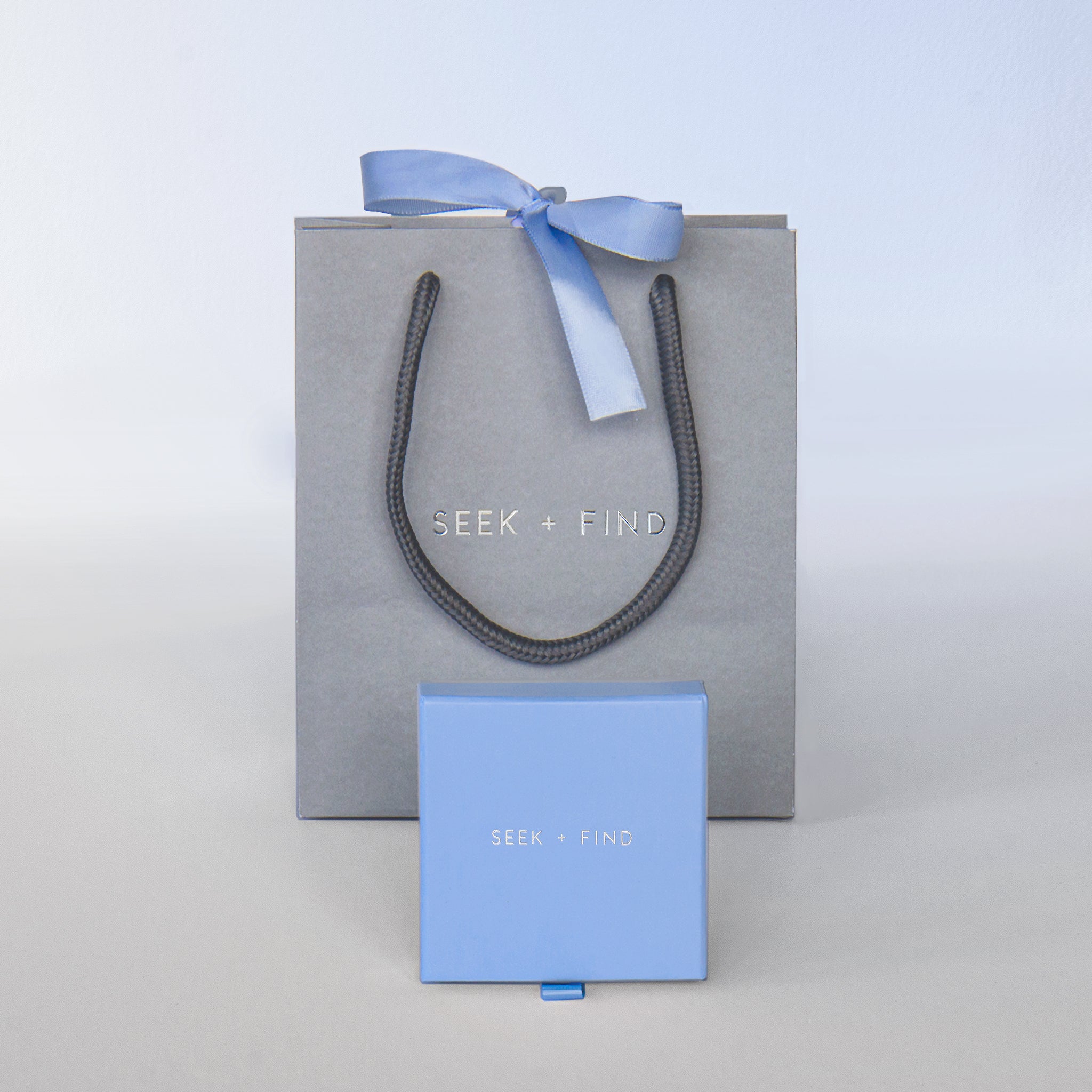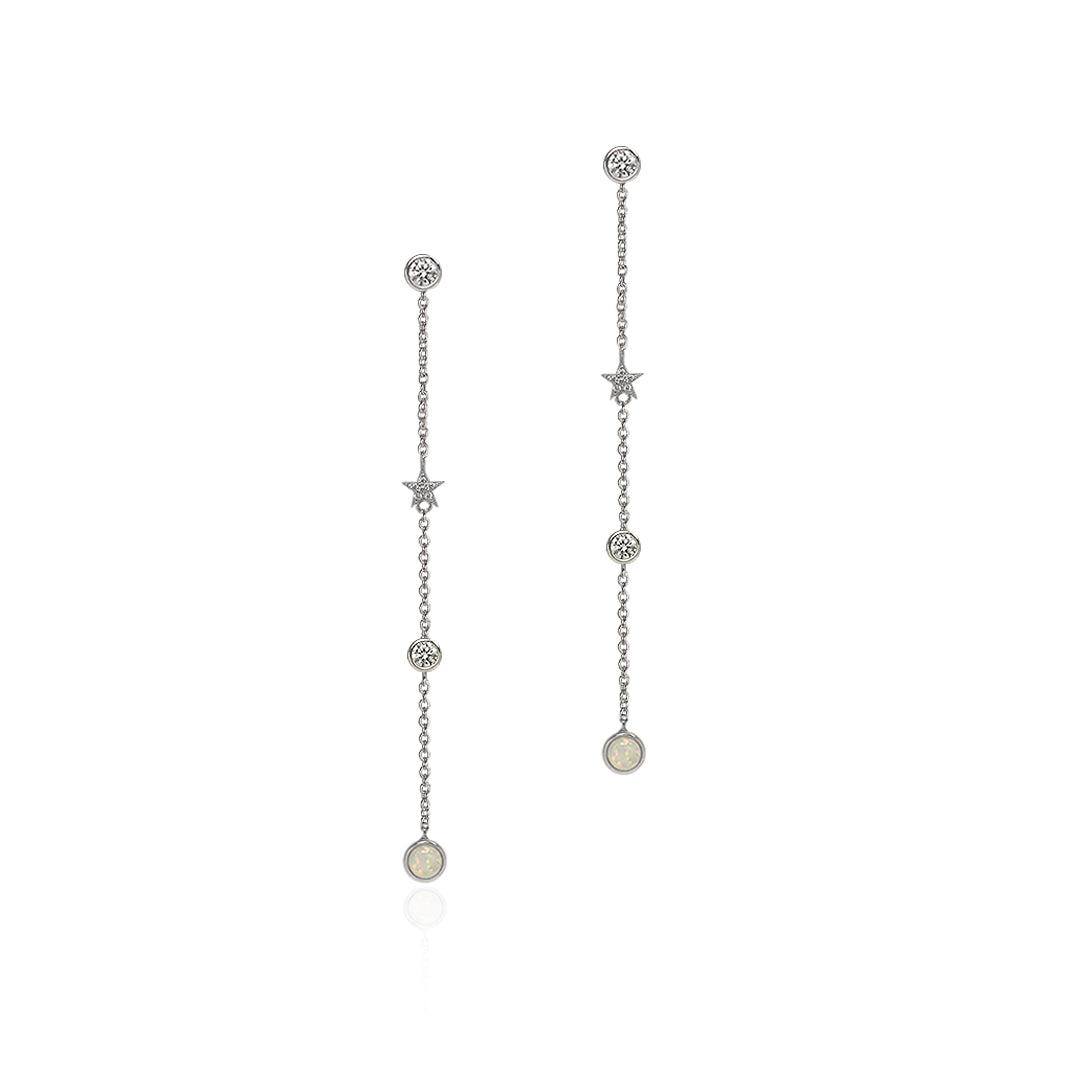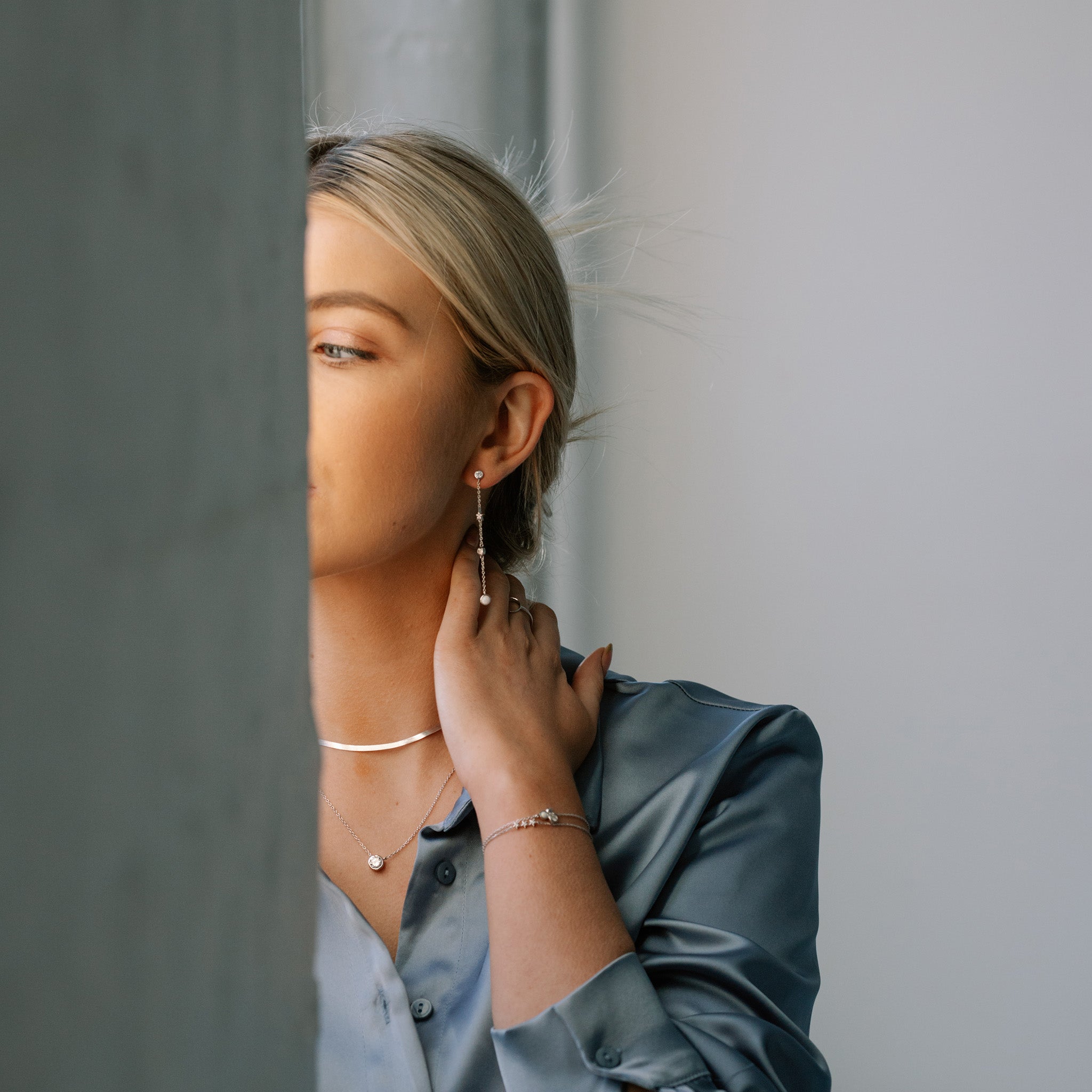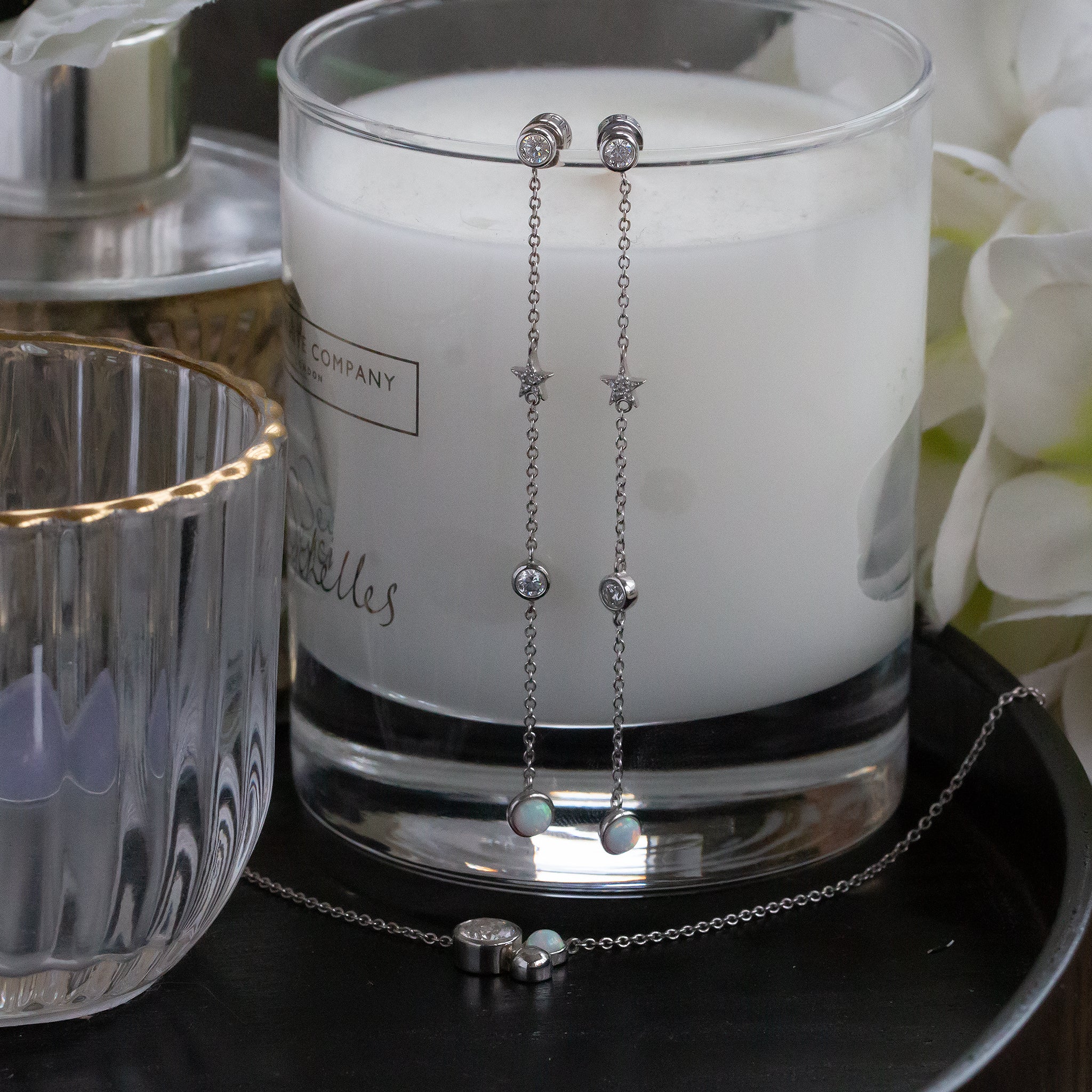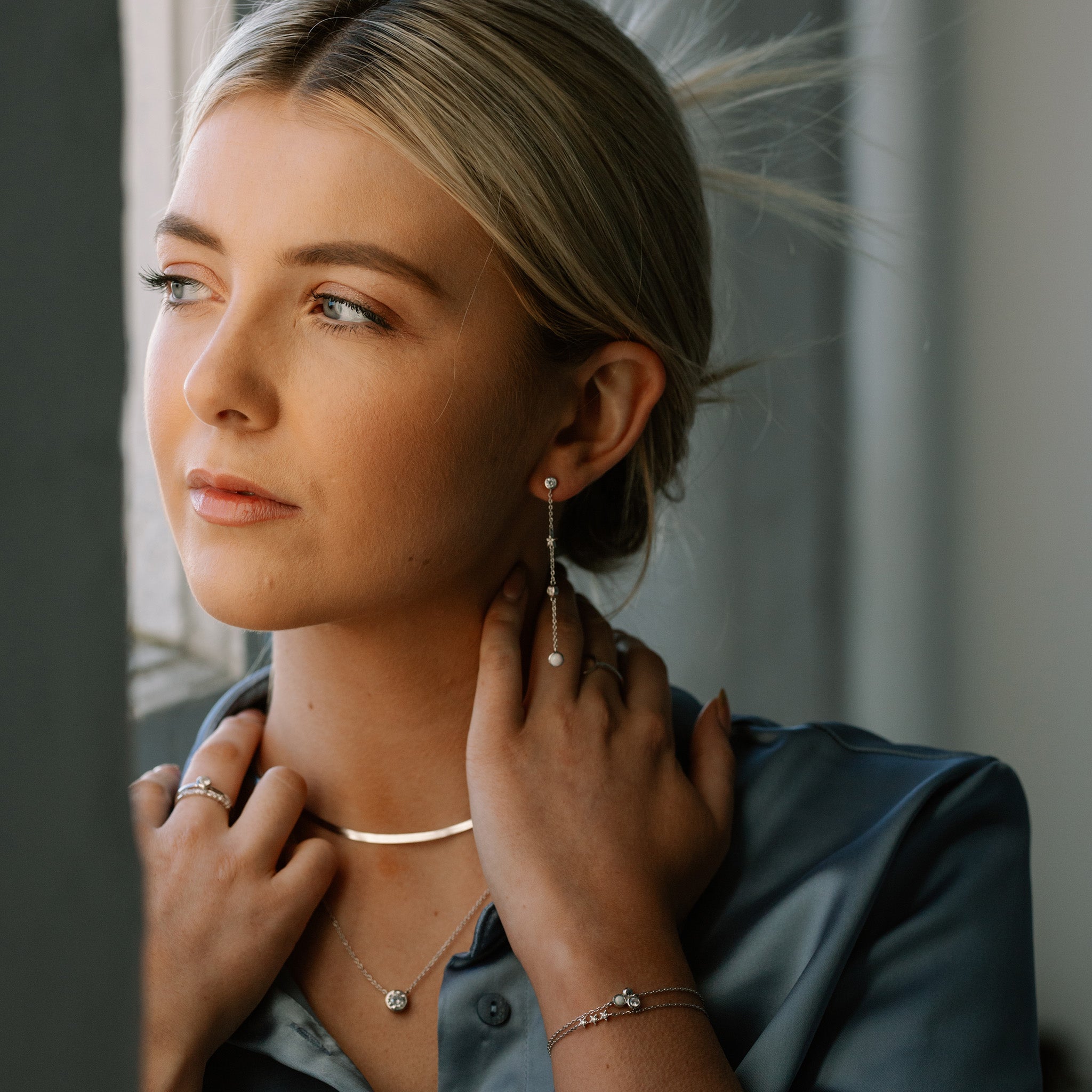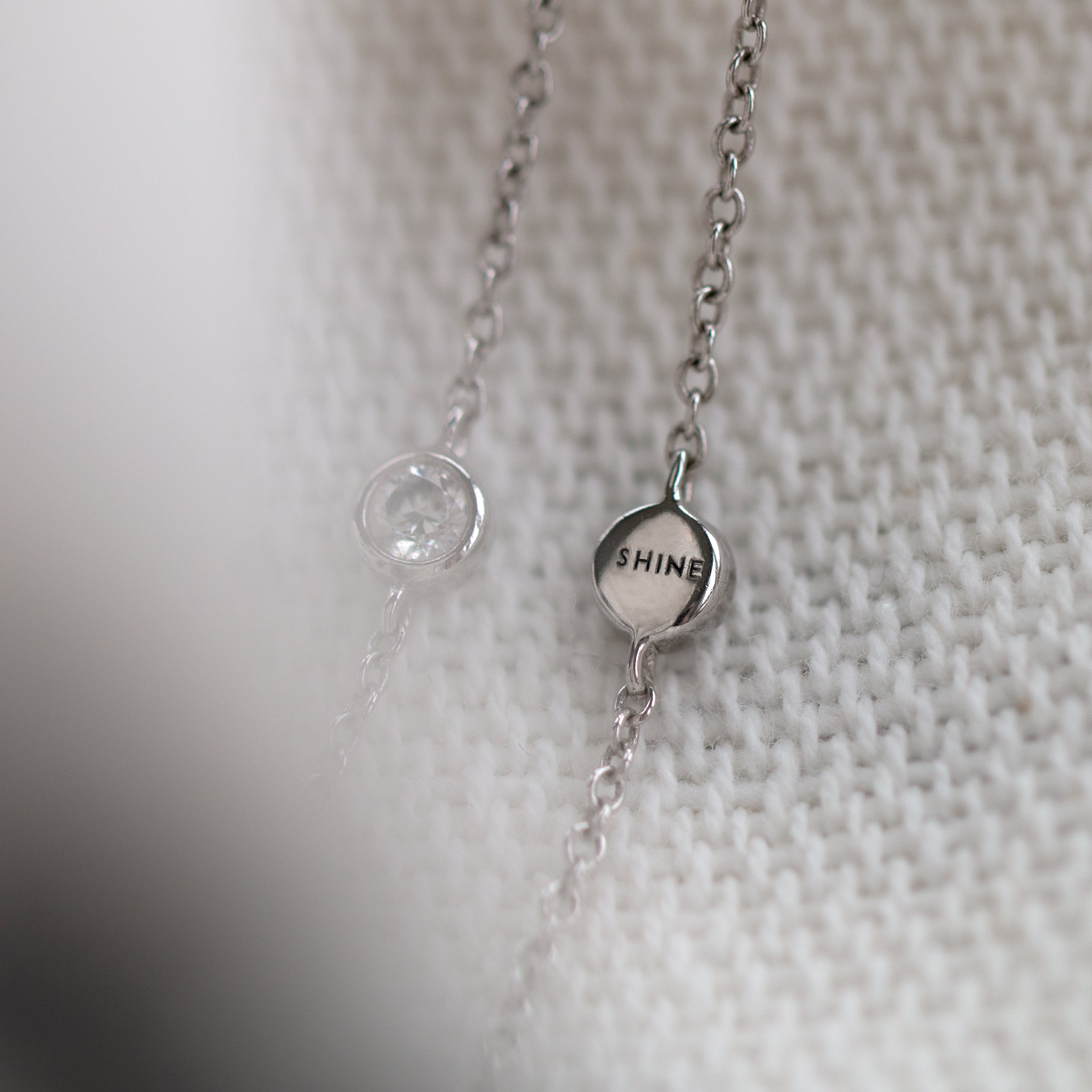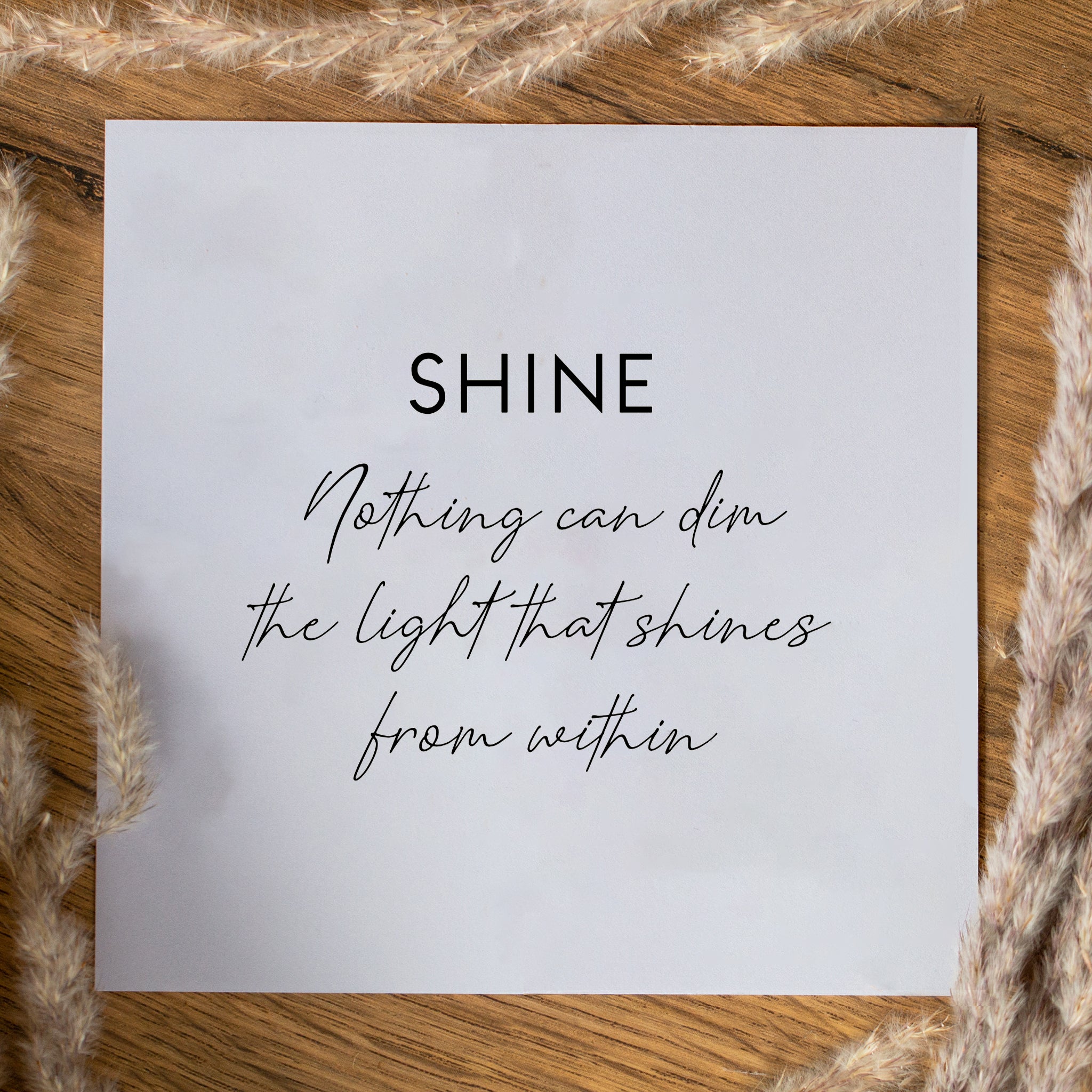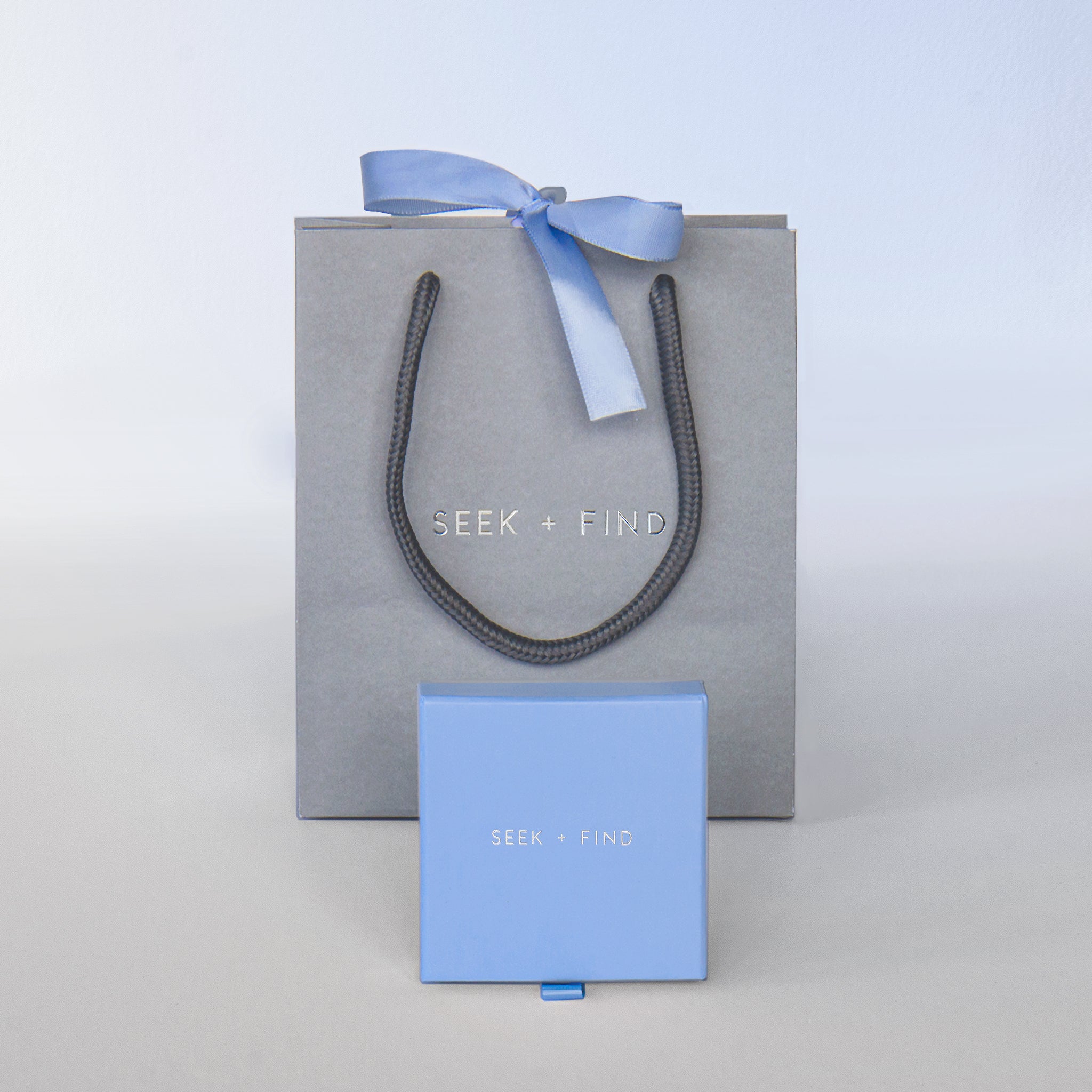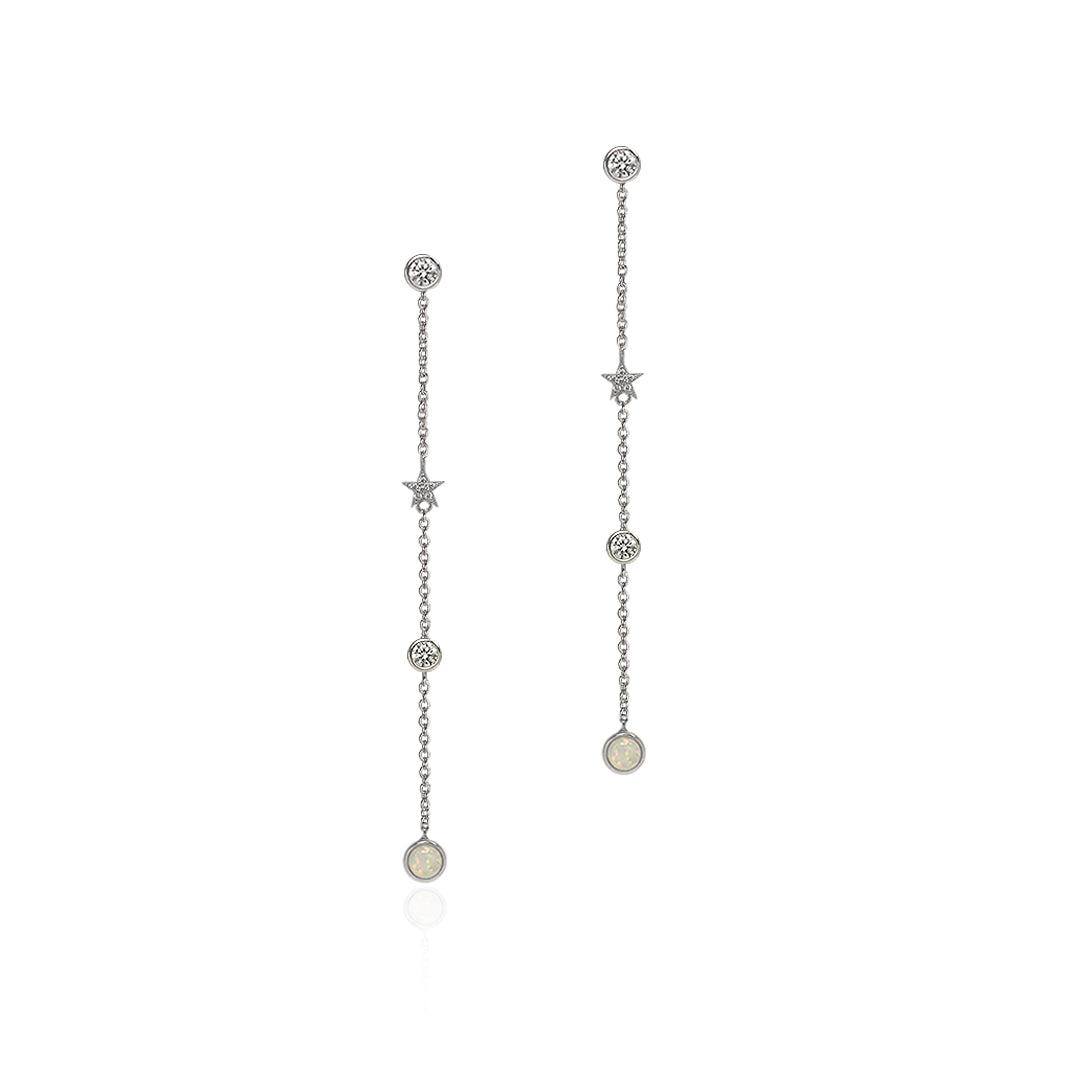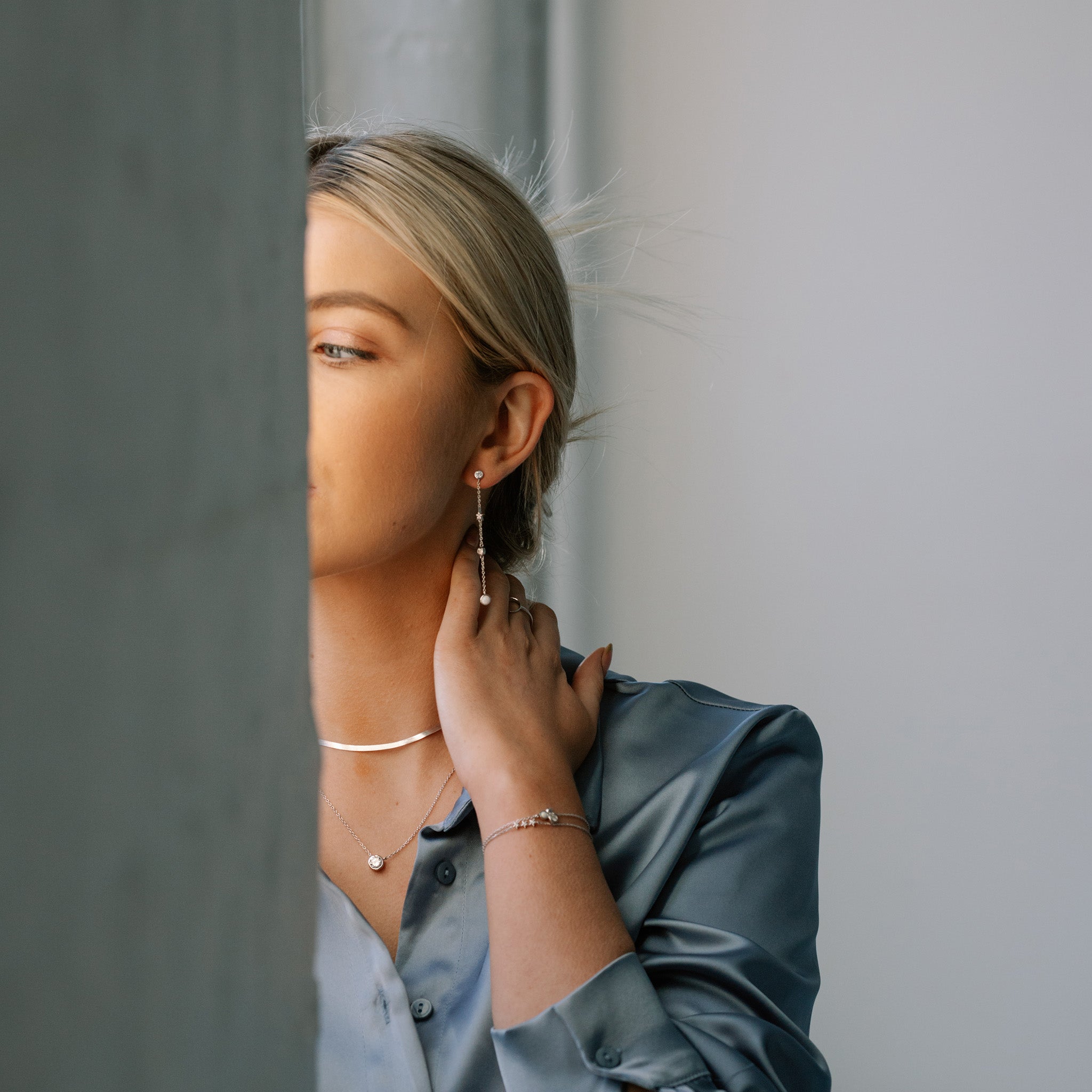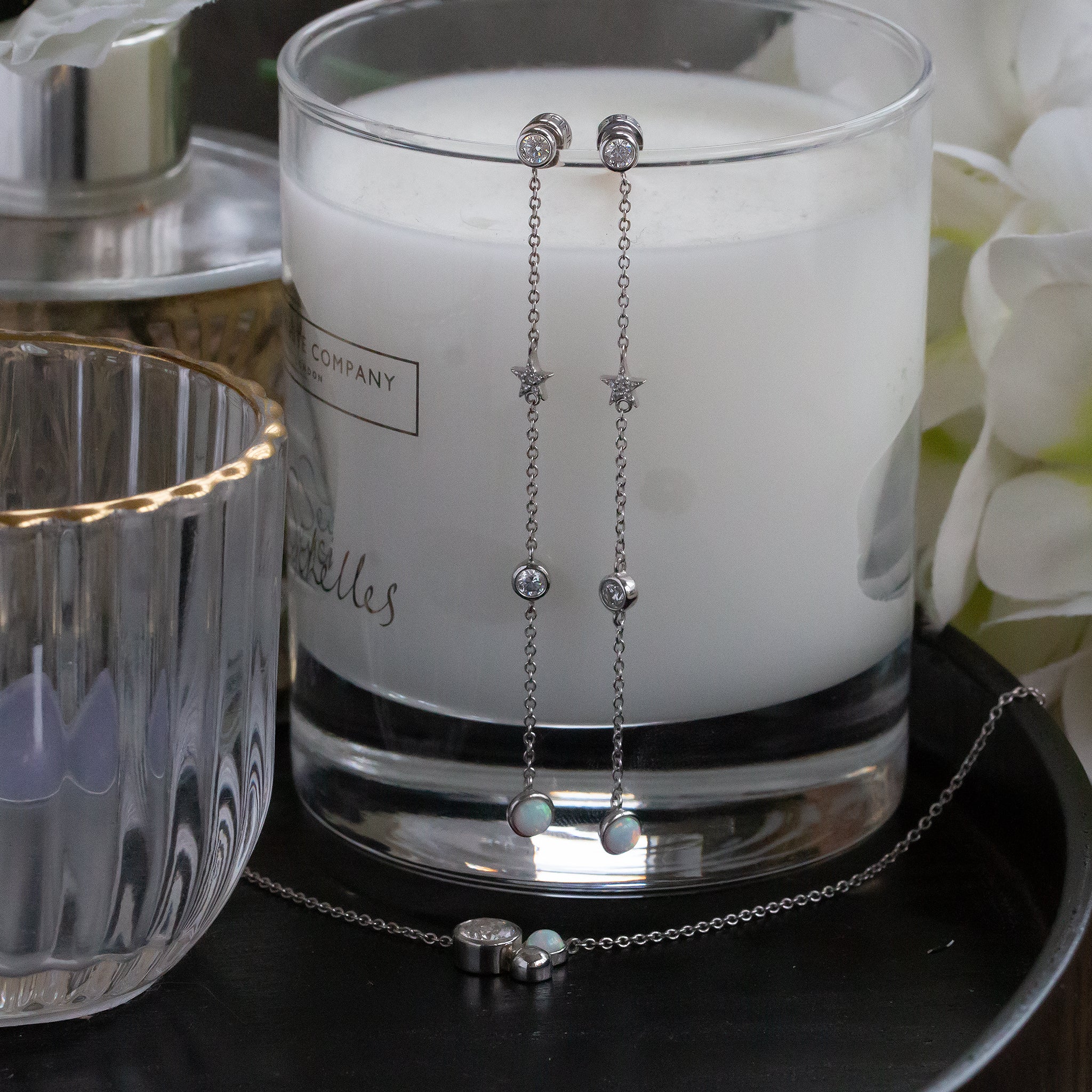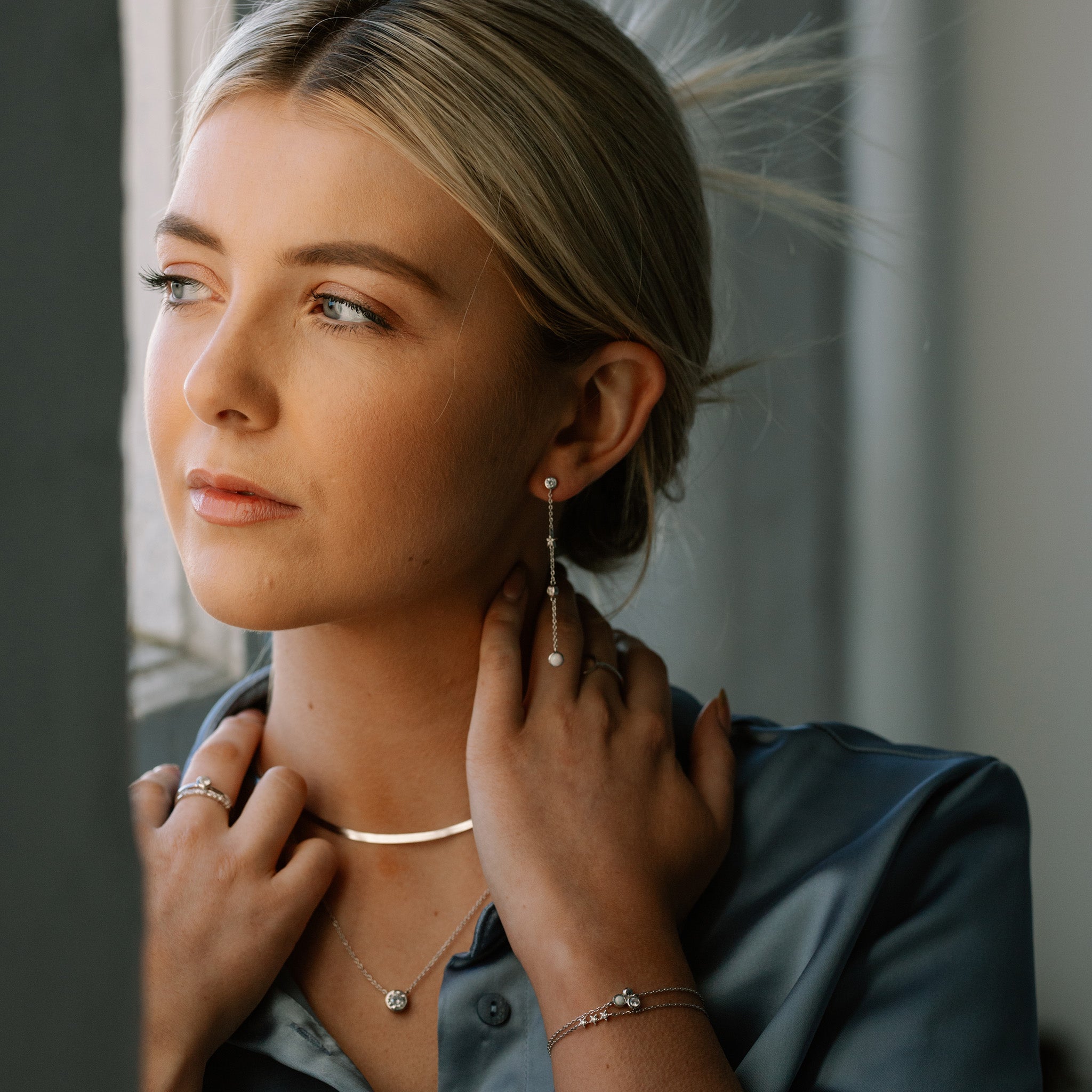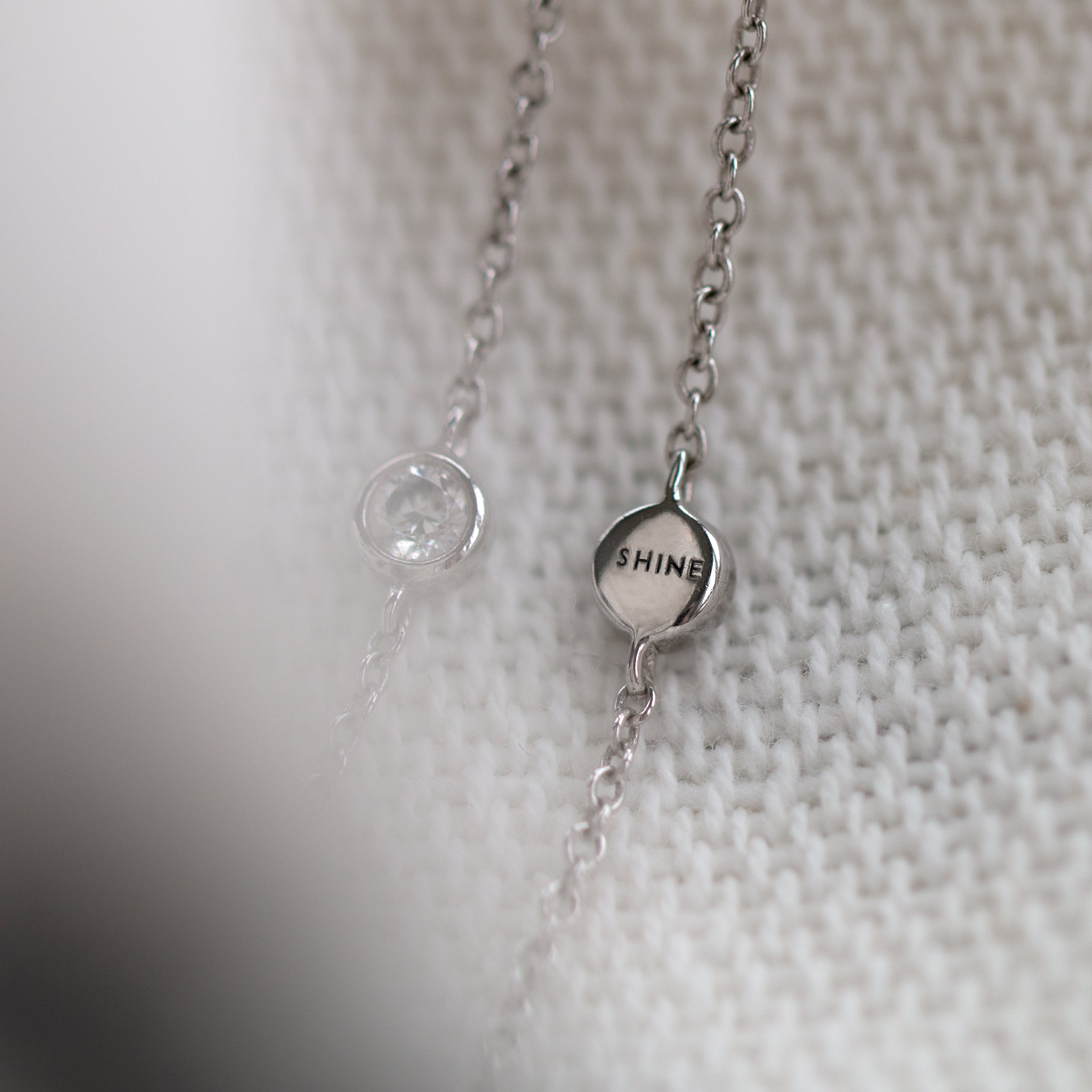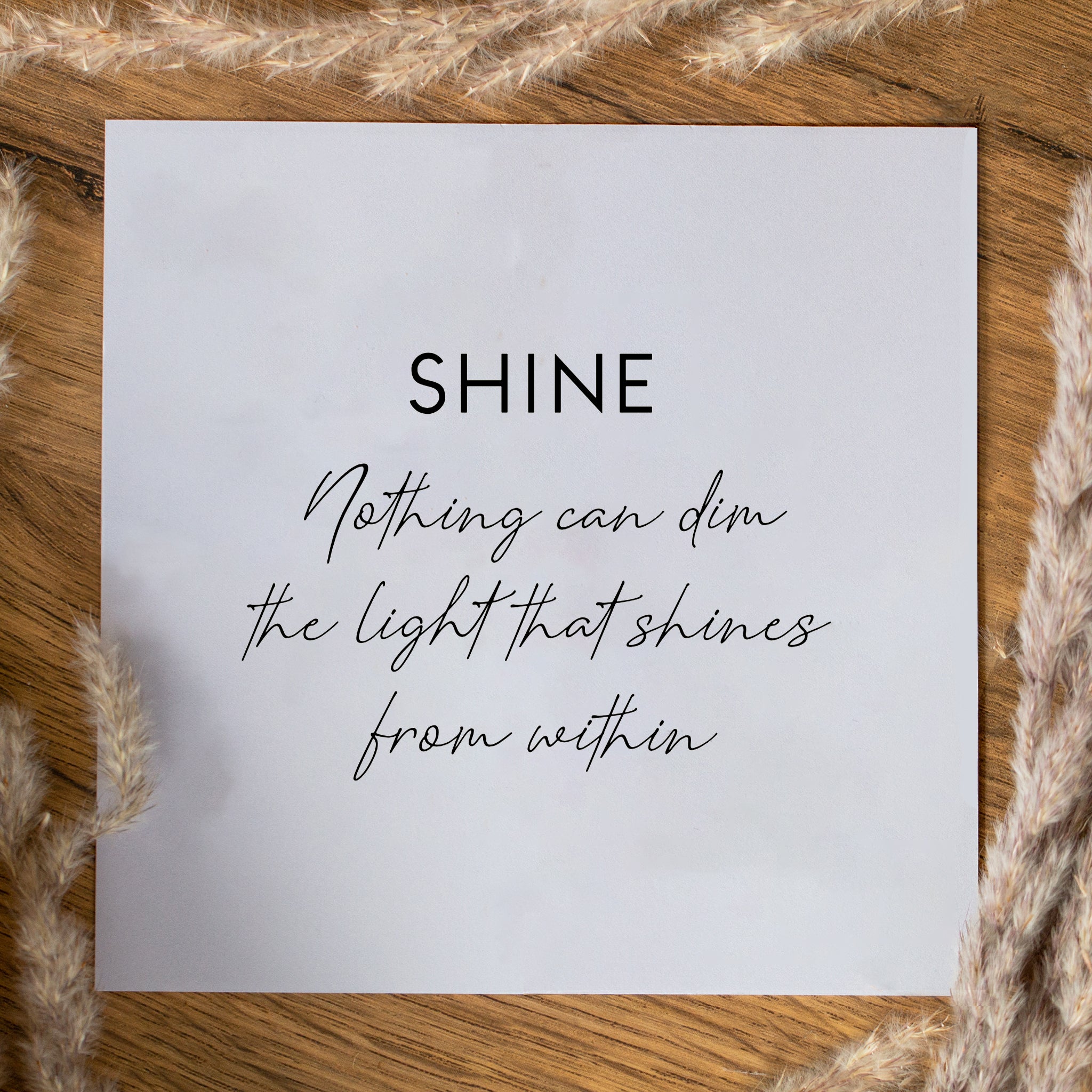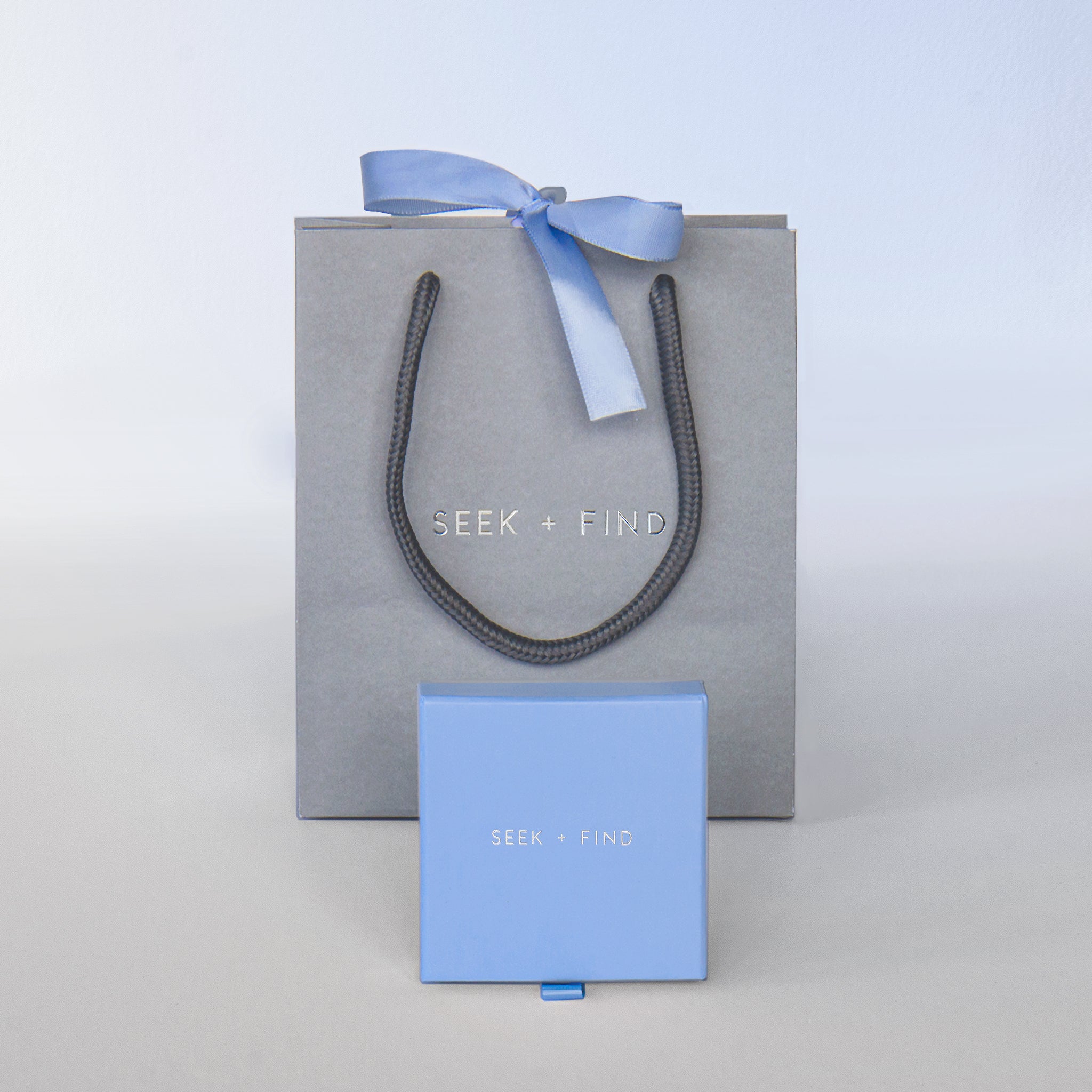 Shine Drop Earring
Tucked away in this delicate, feminine design, is a little reminder to shine.
Even the Smallest lights have a way of being seen in a dark world, but you my darling, will light up the whole night sky.
Crafted from sterling silver, these earrings were made to be treasured and are the perfect gift for yourself or someone special.
PRODUCT DETAILS: 
Hidden Inscription: Shine
Material: 925 Sterling Silver, Cubic Zirconia Pave and sustainable Opals
Available in one colour: Rhodium
Size: 7.5cm drop