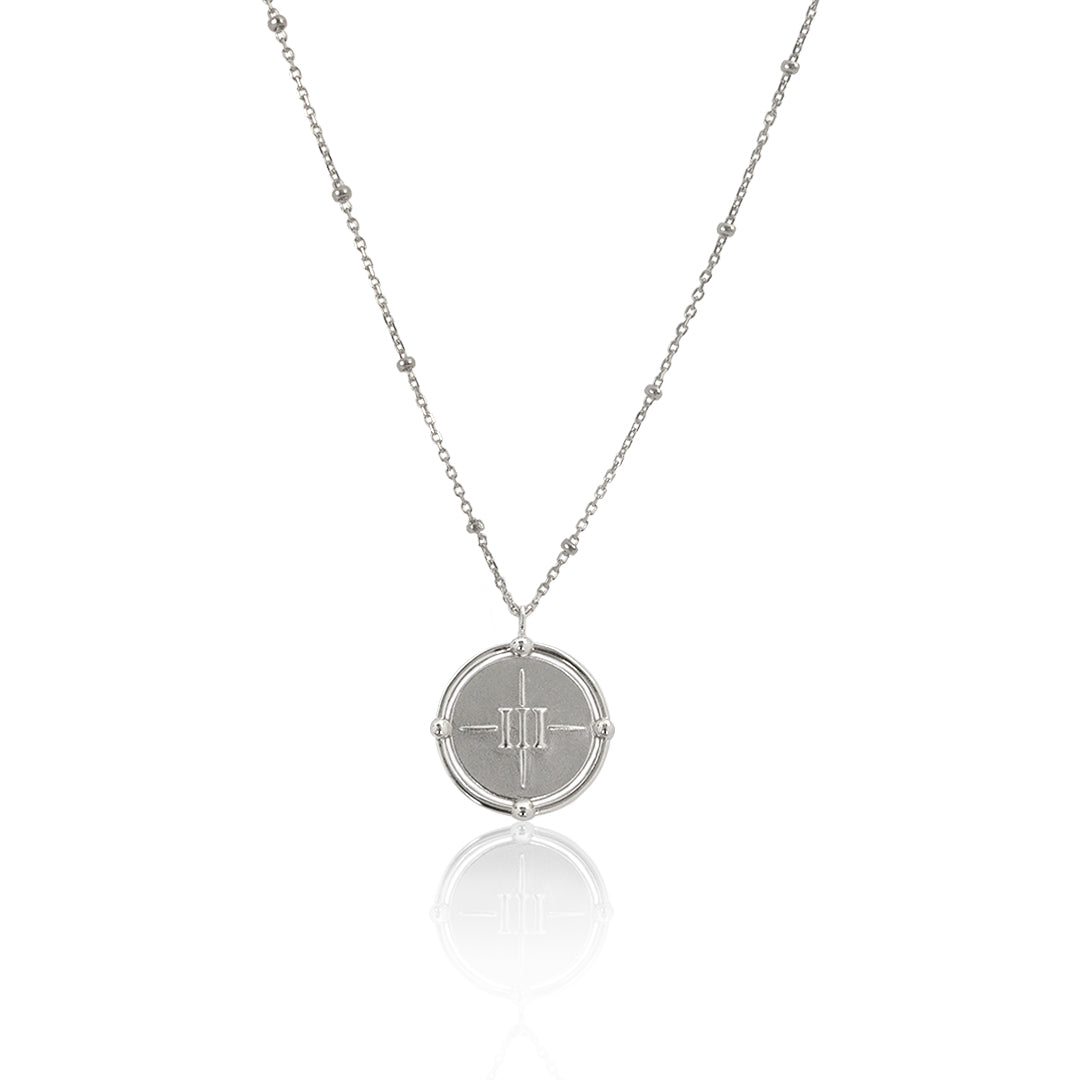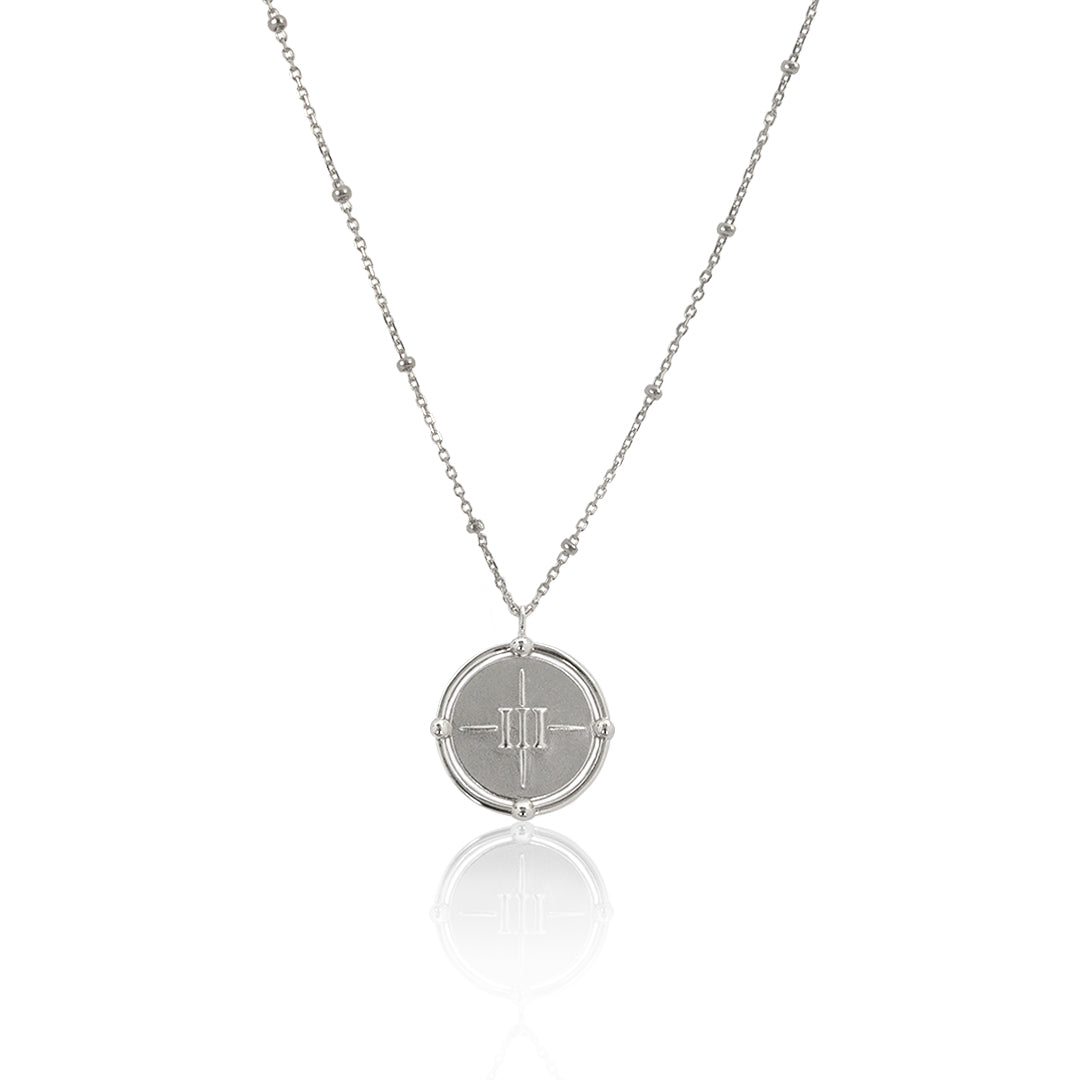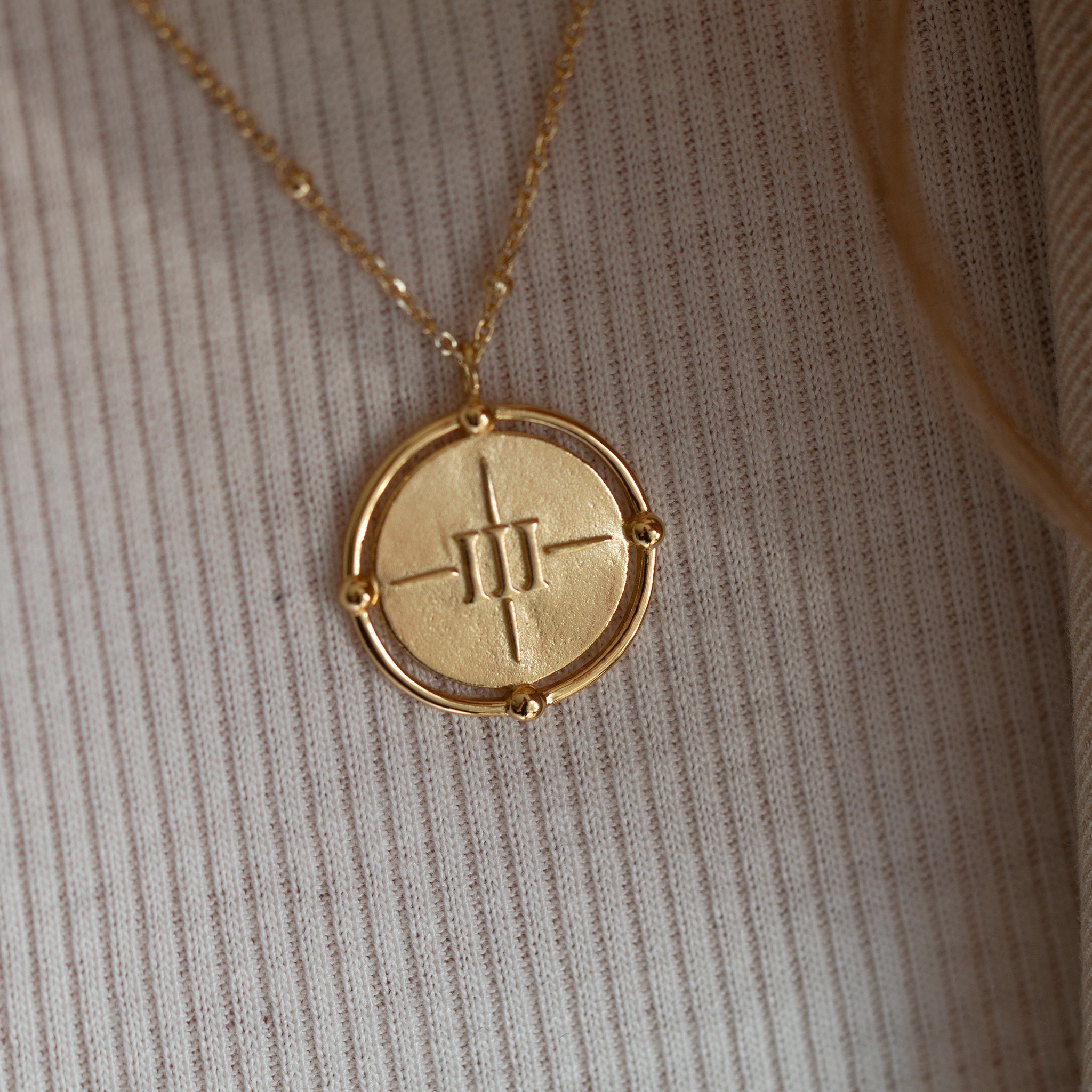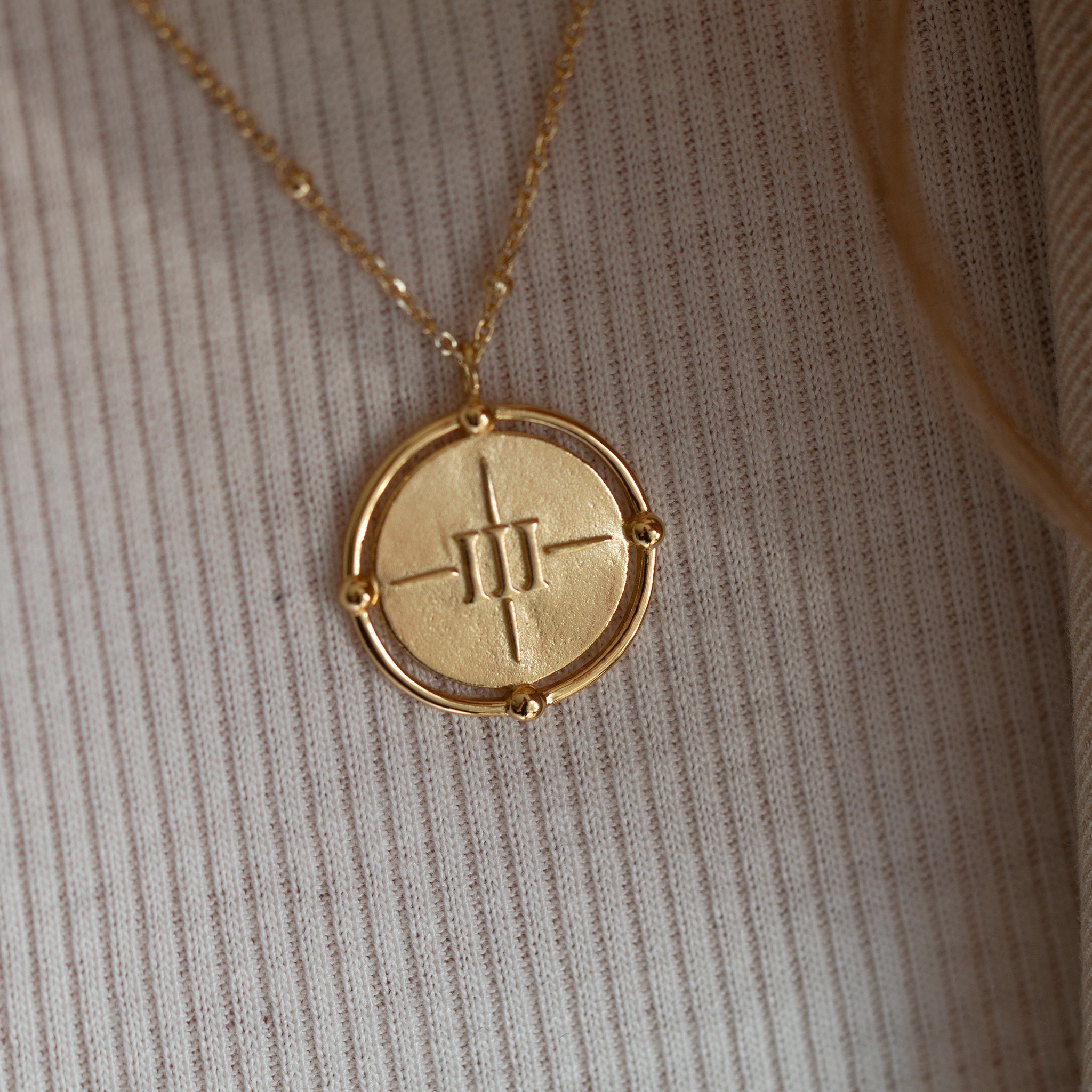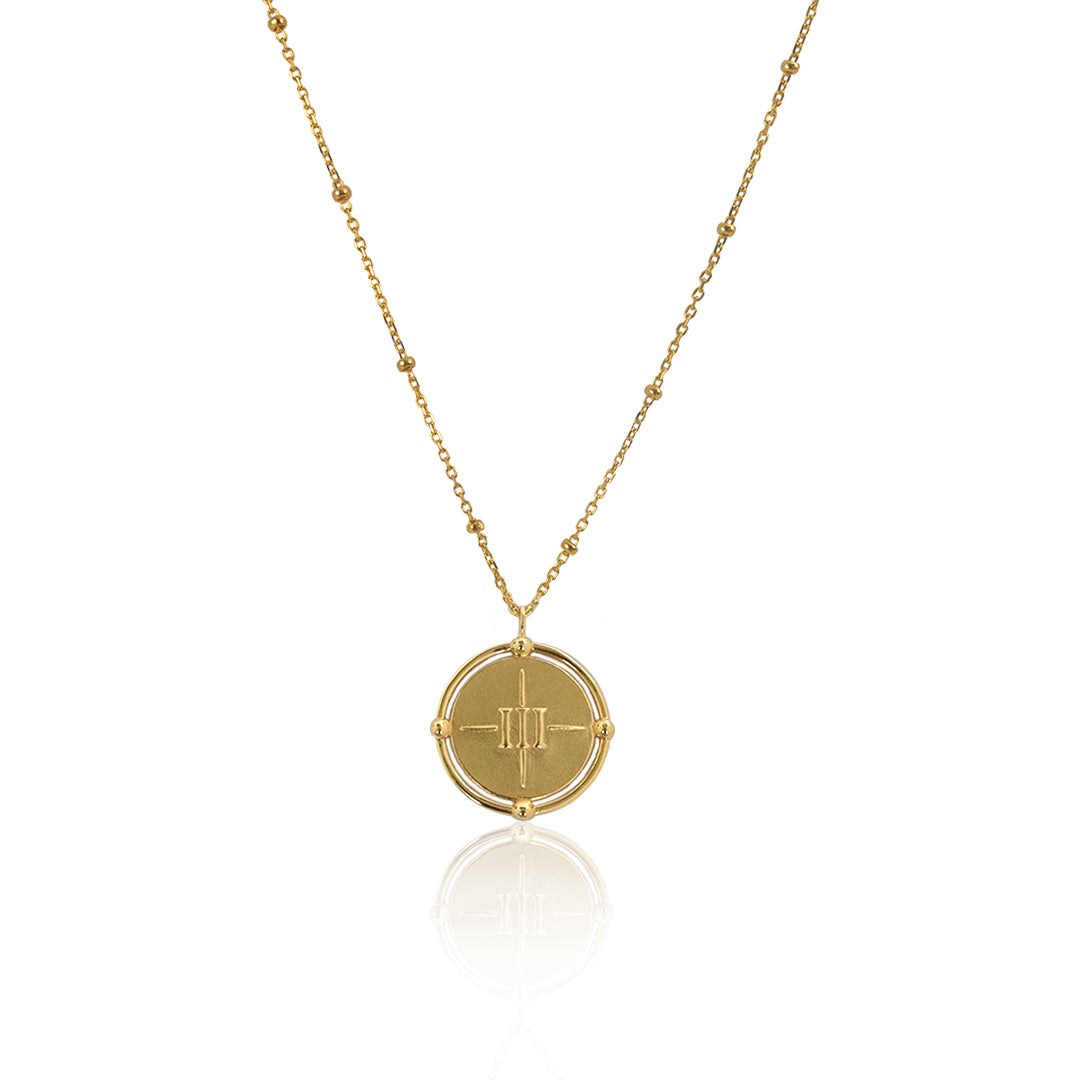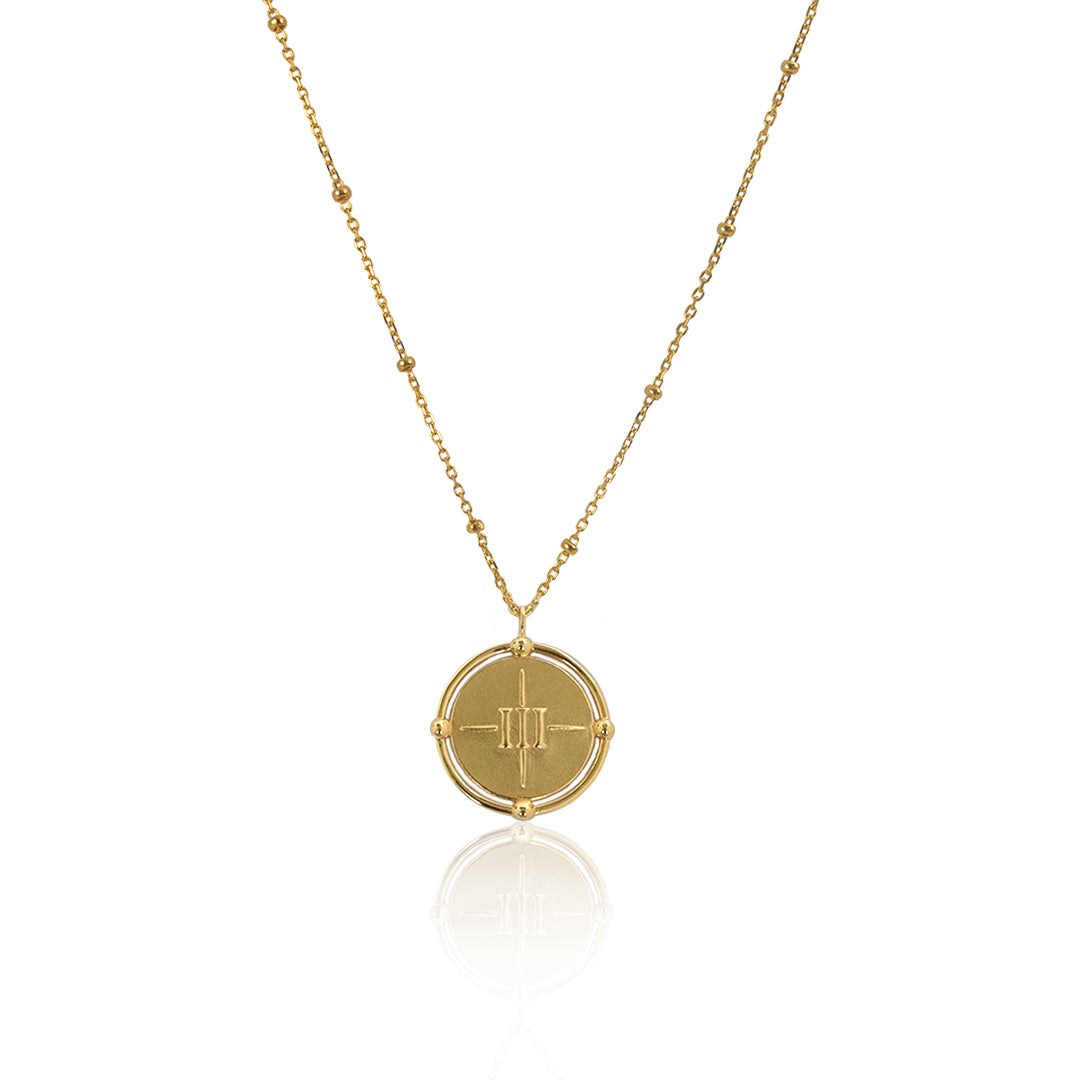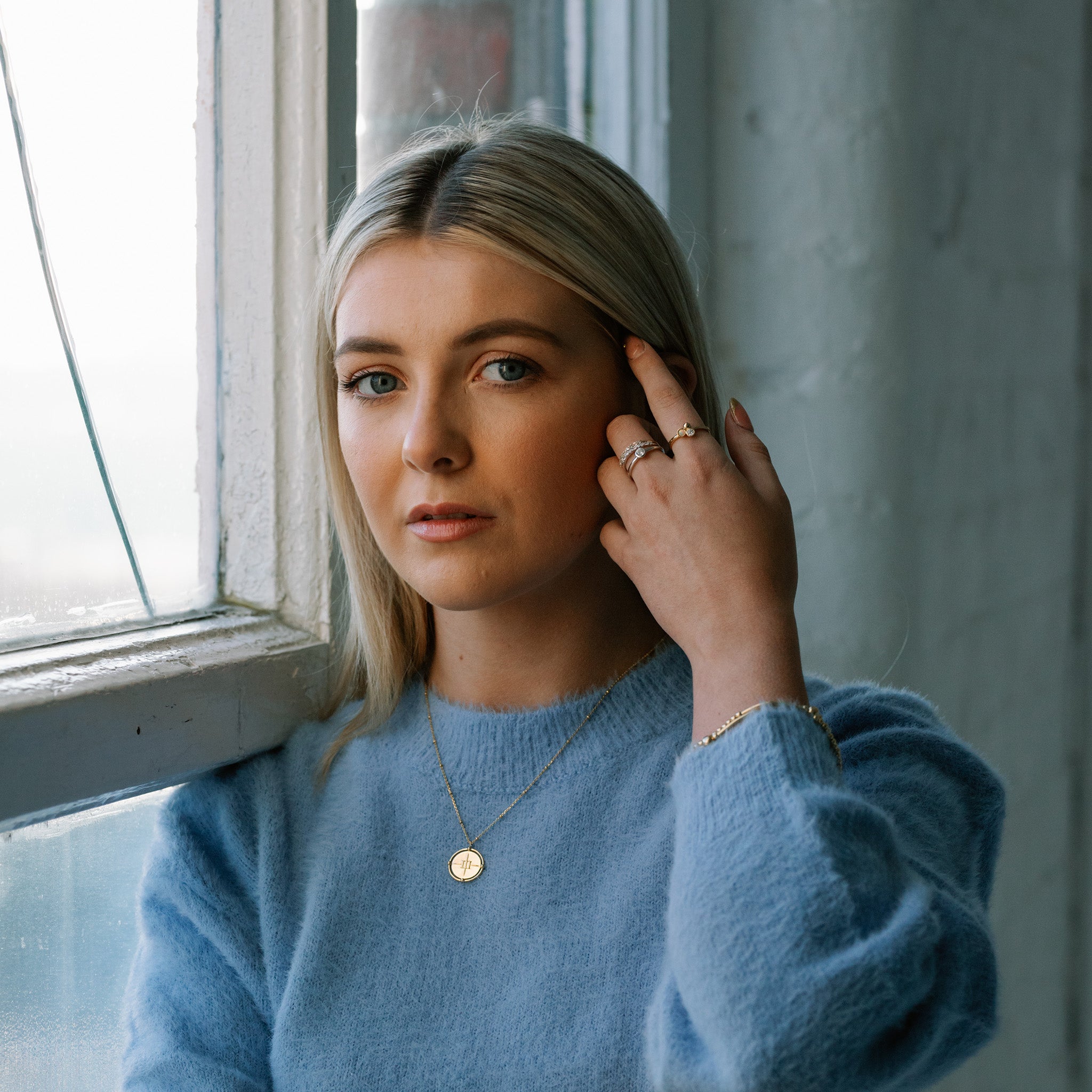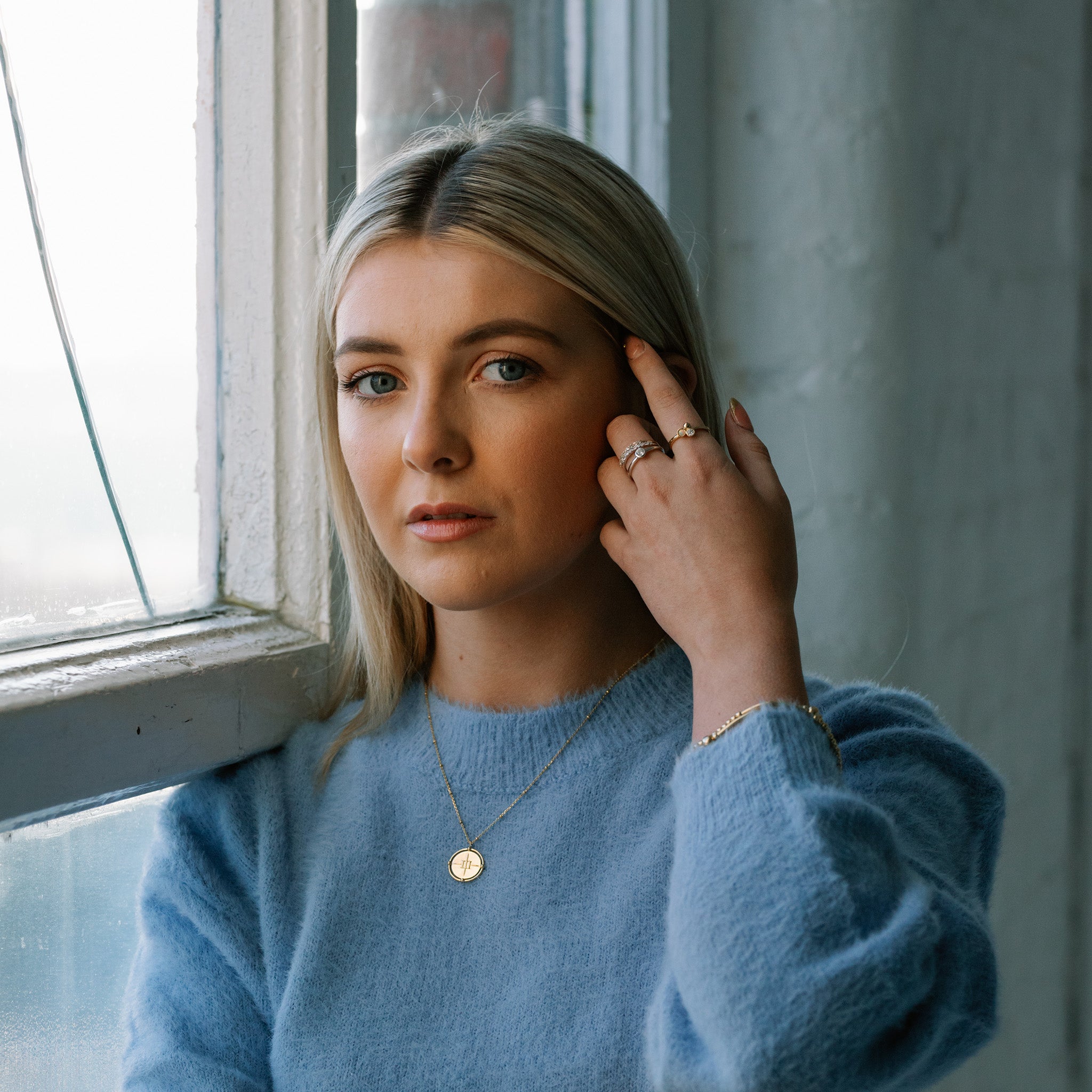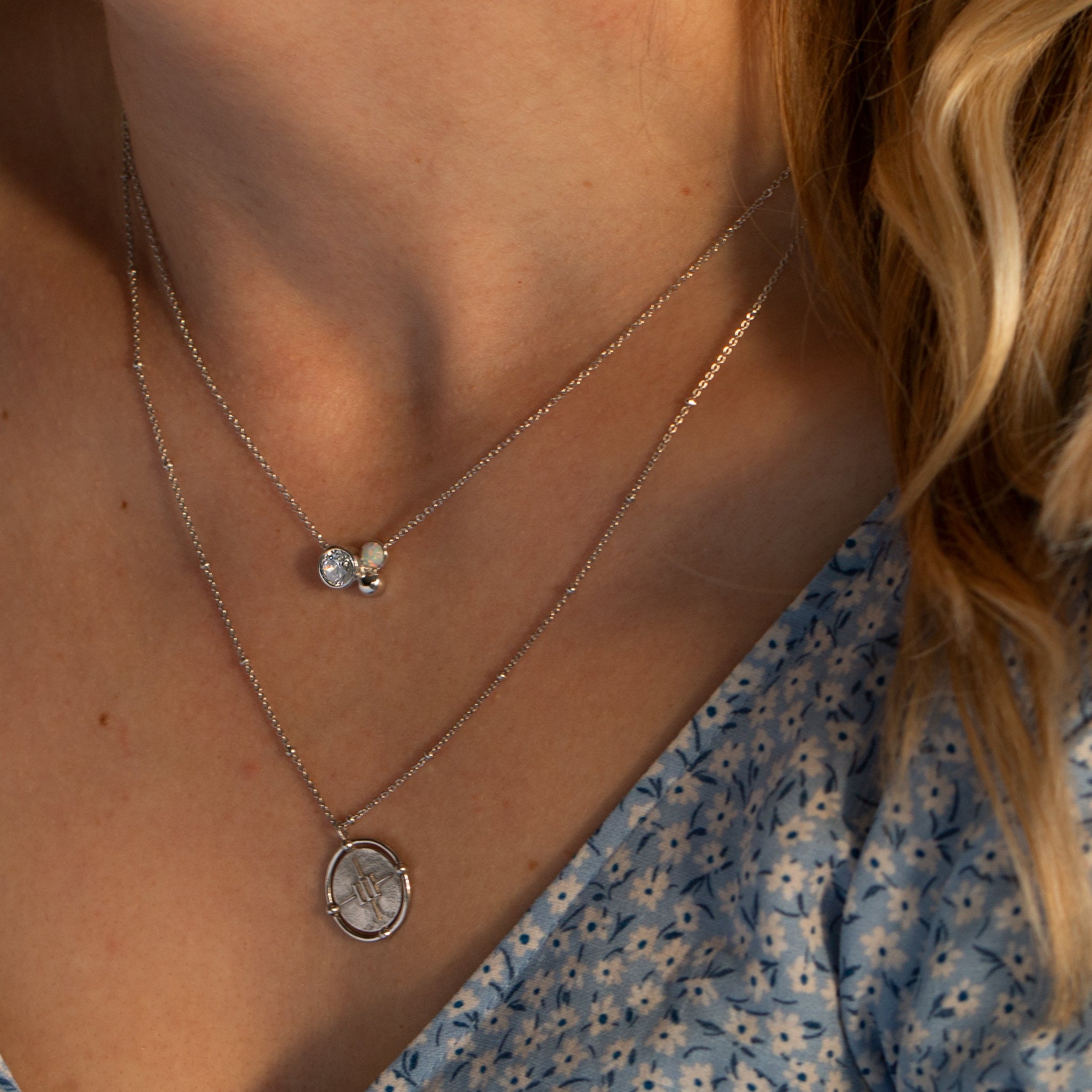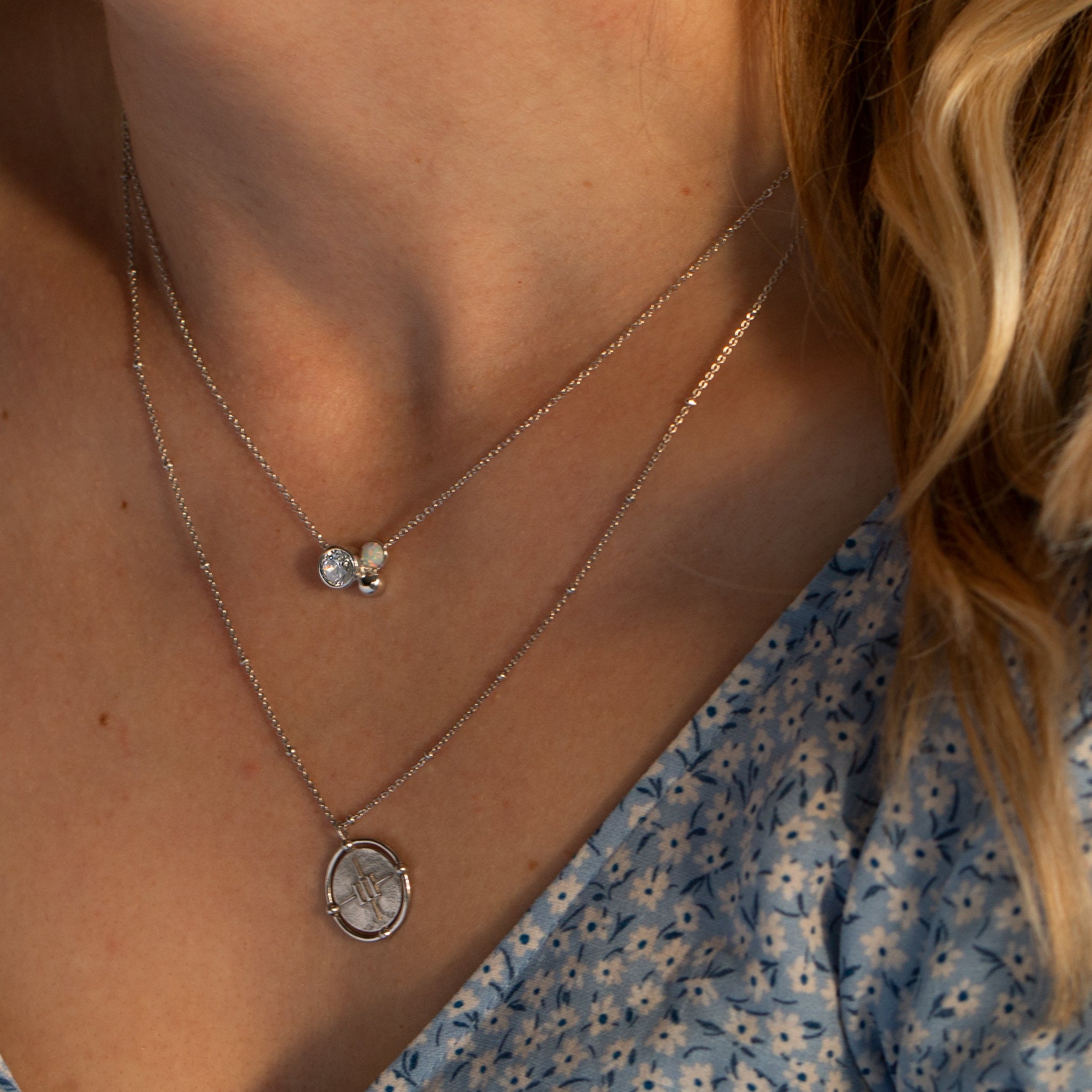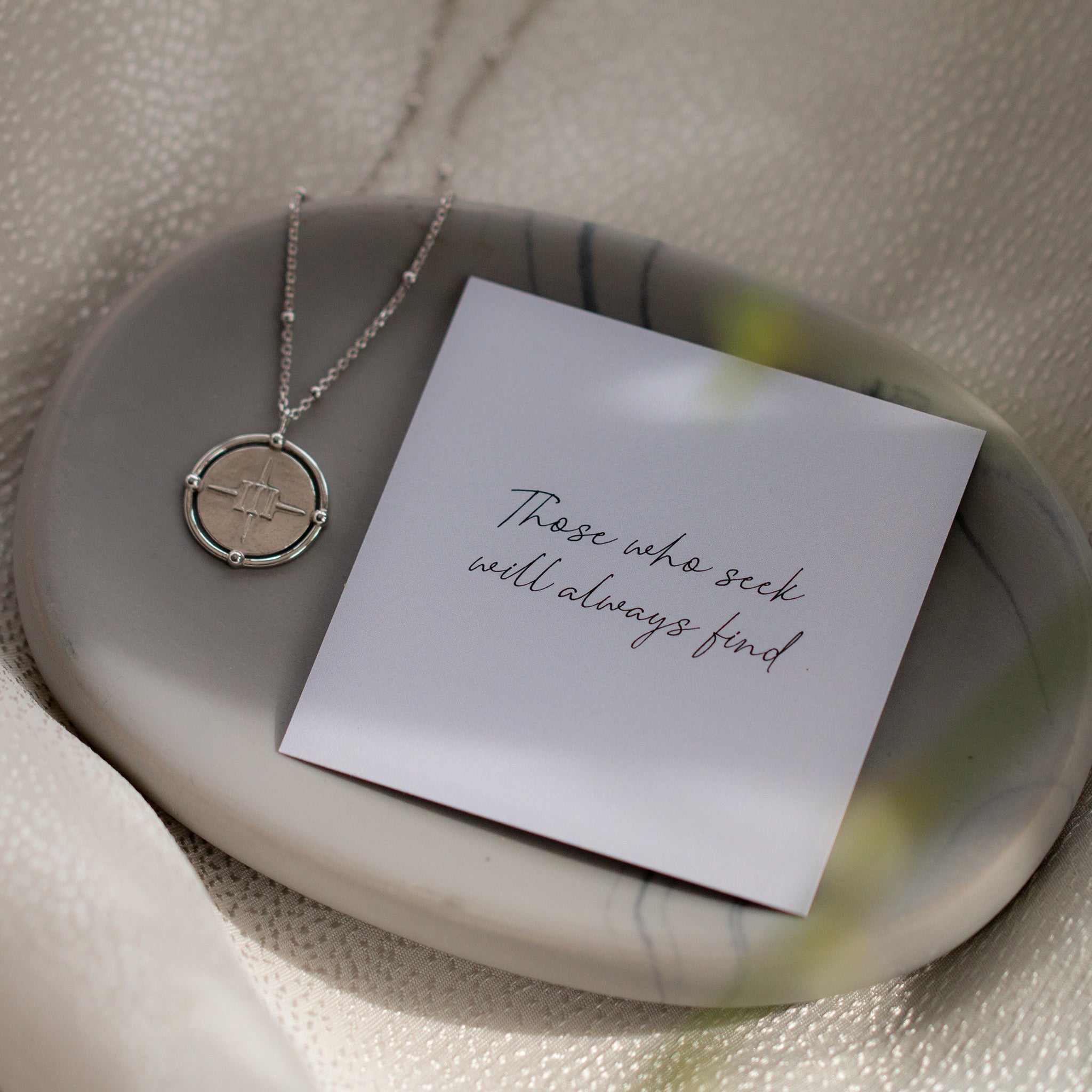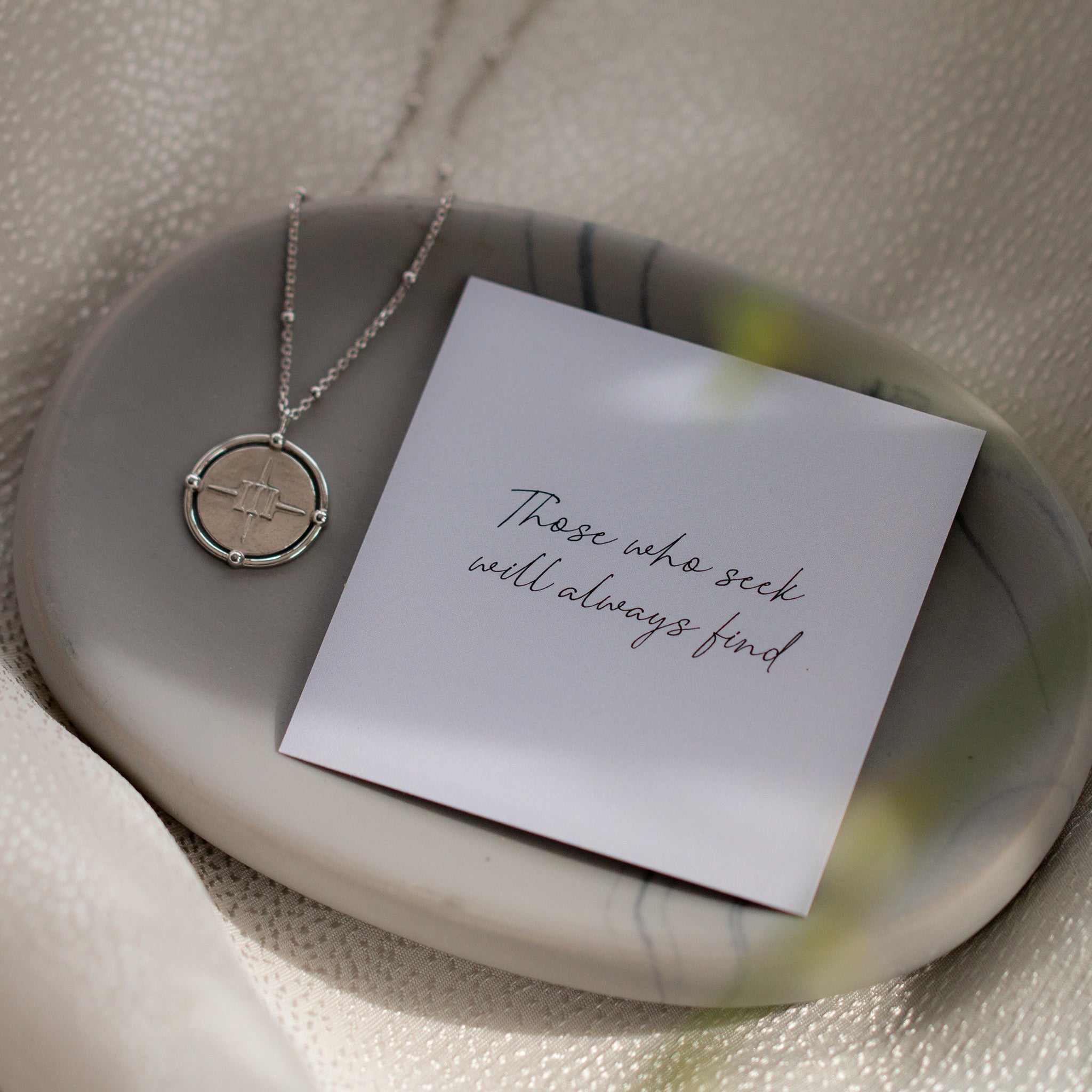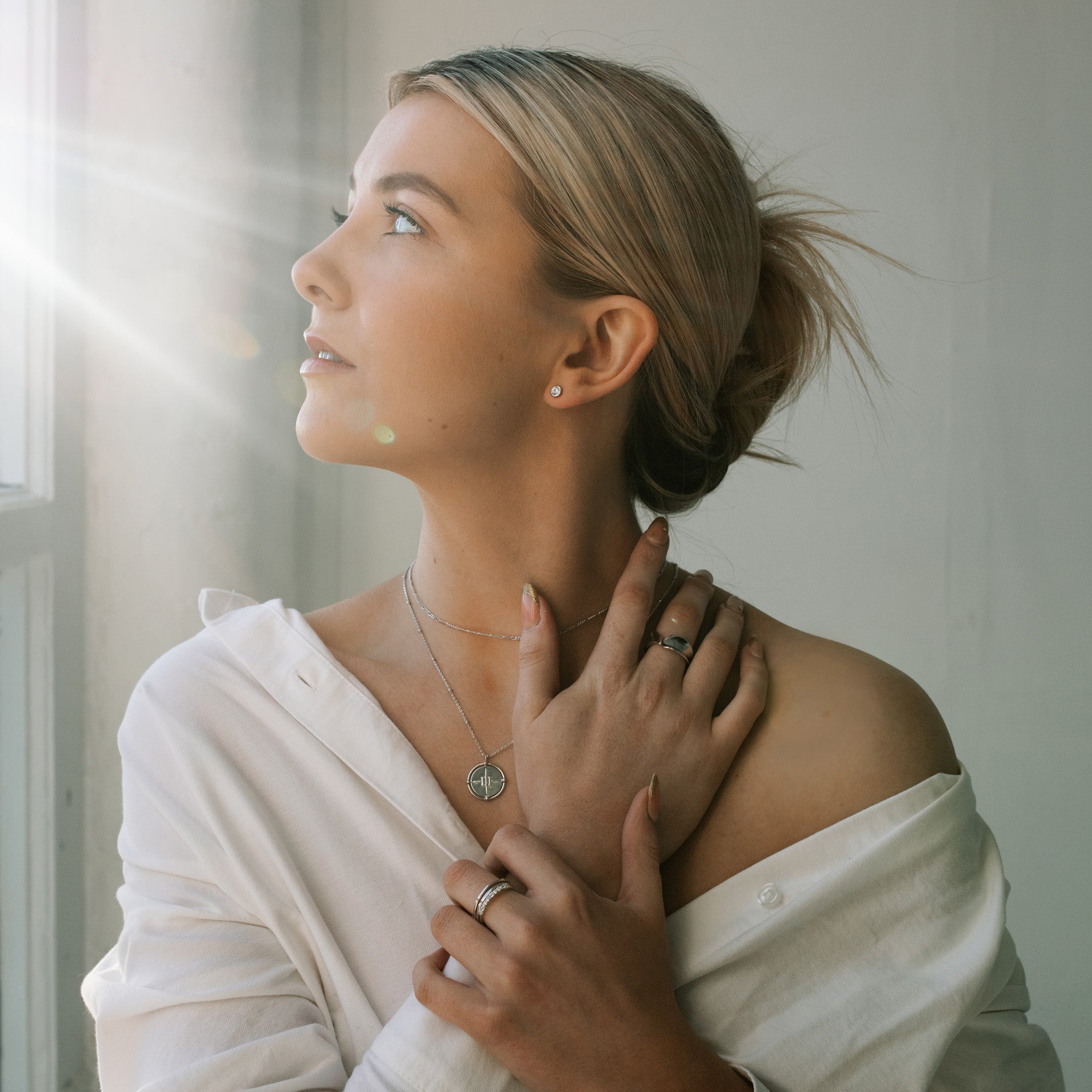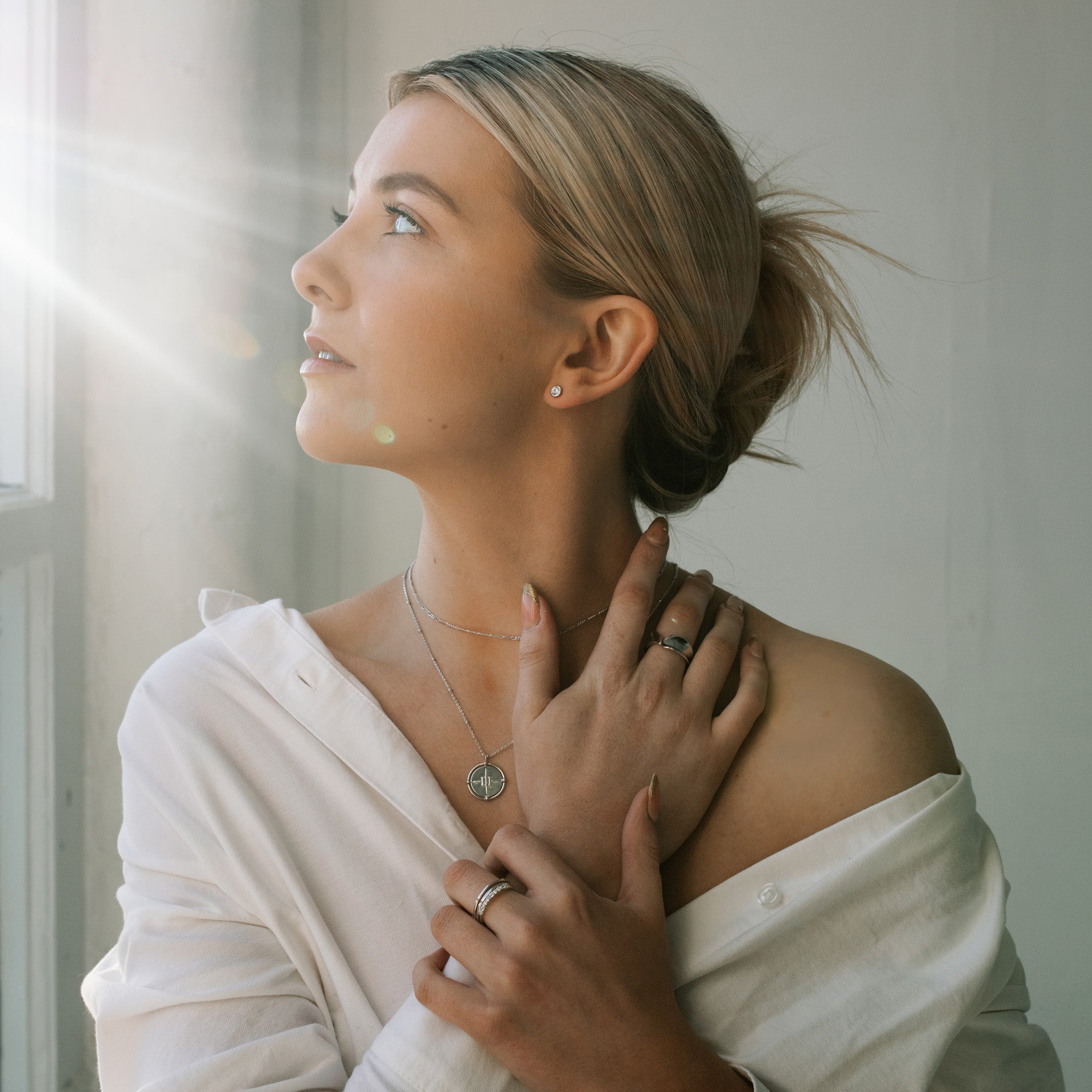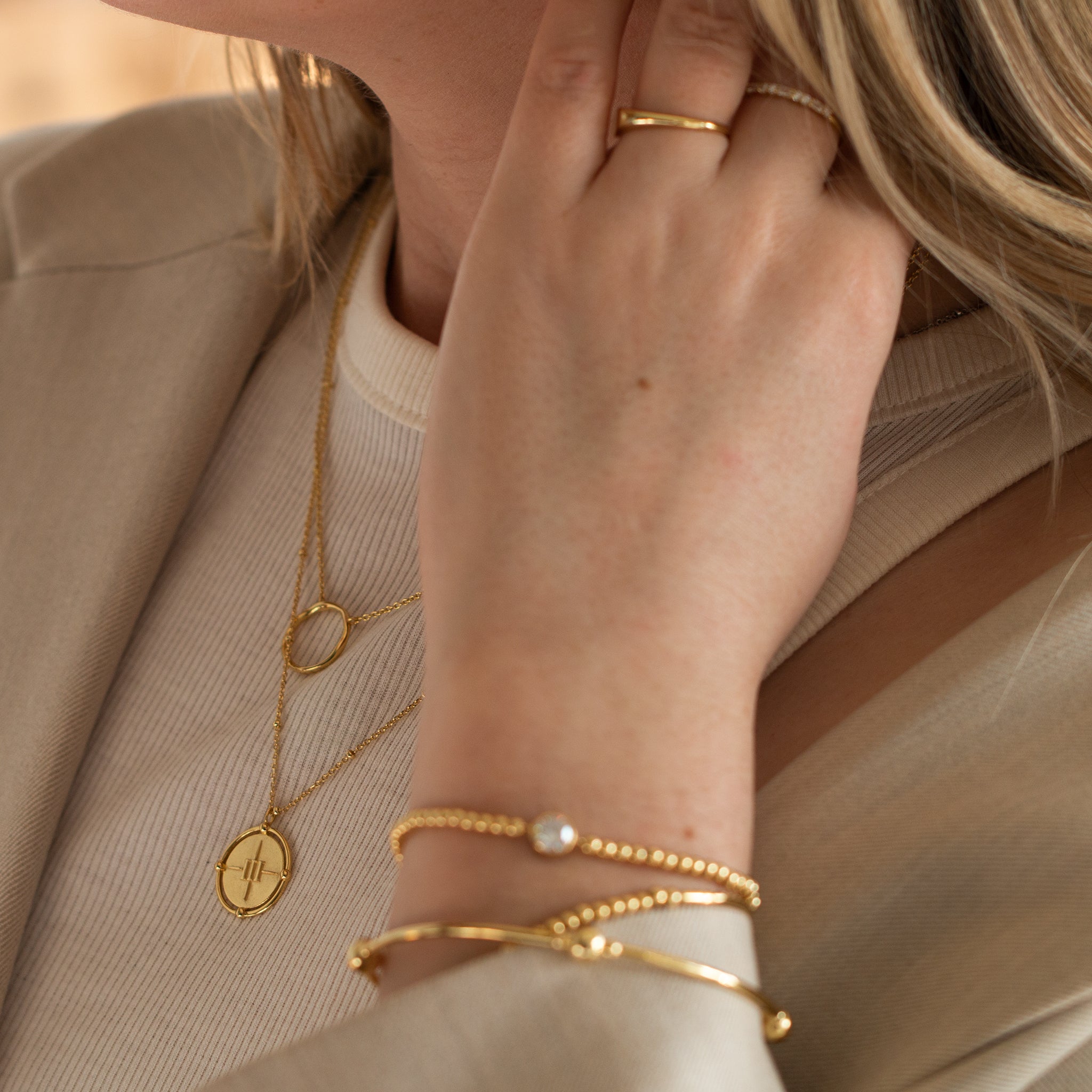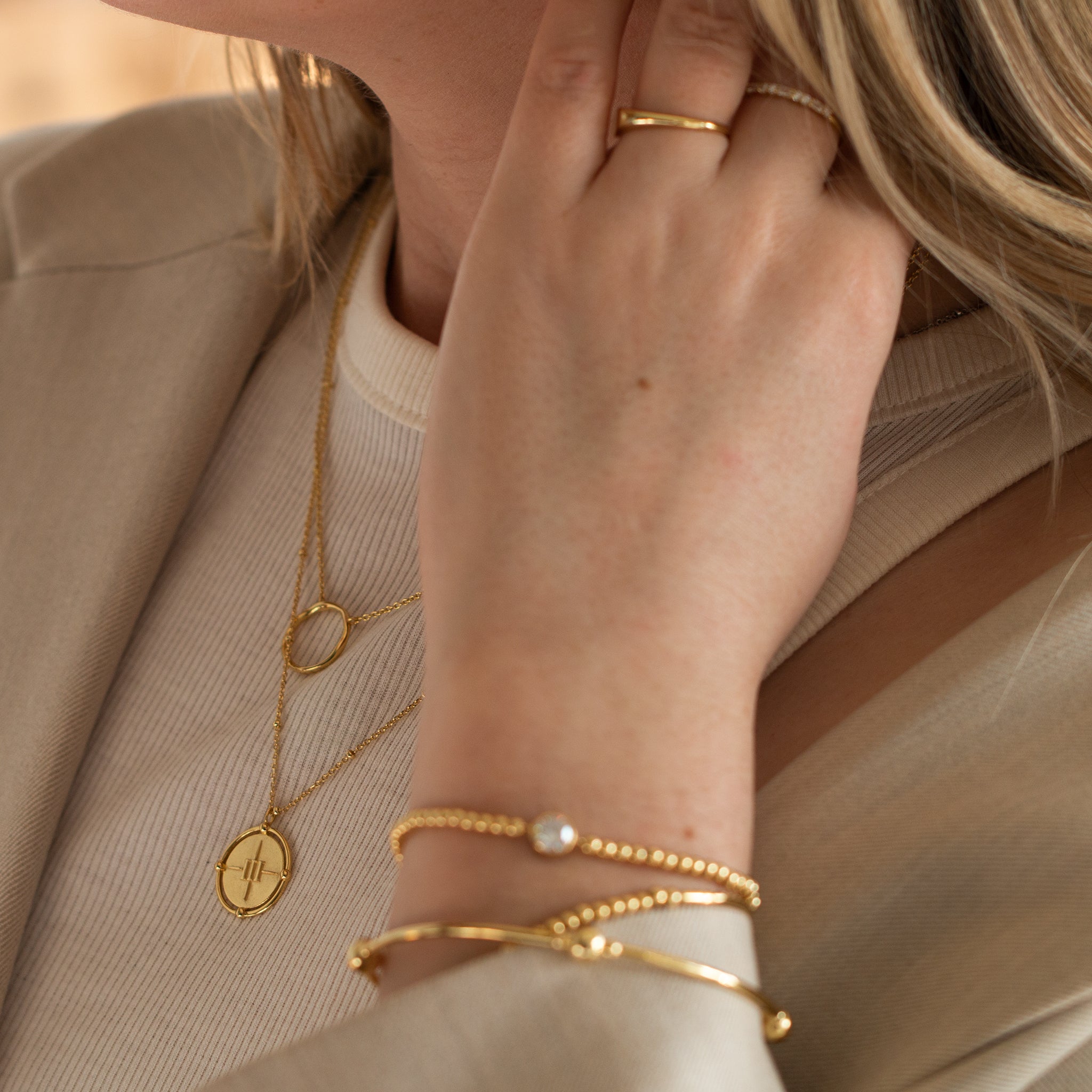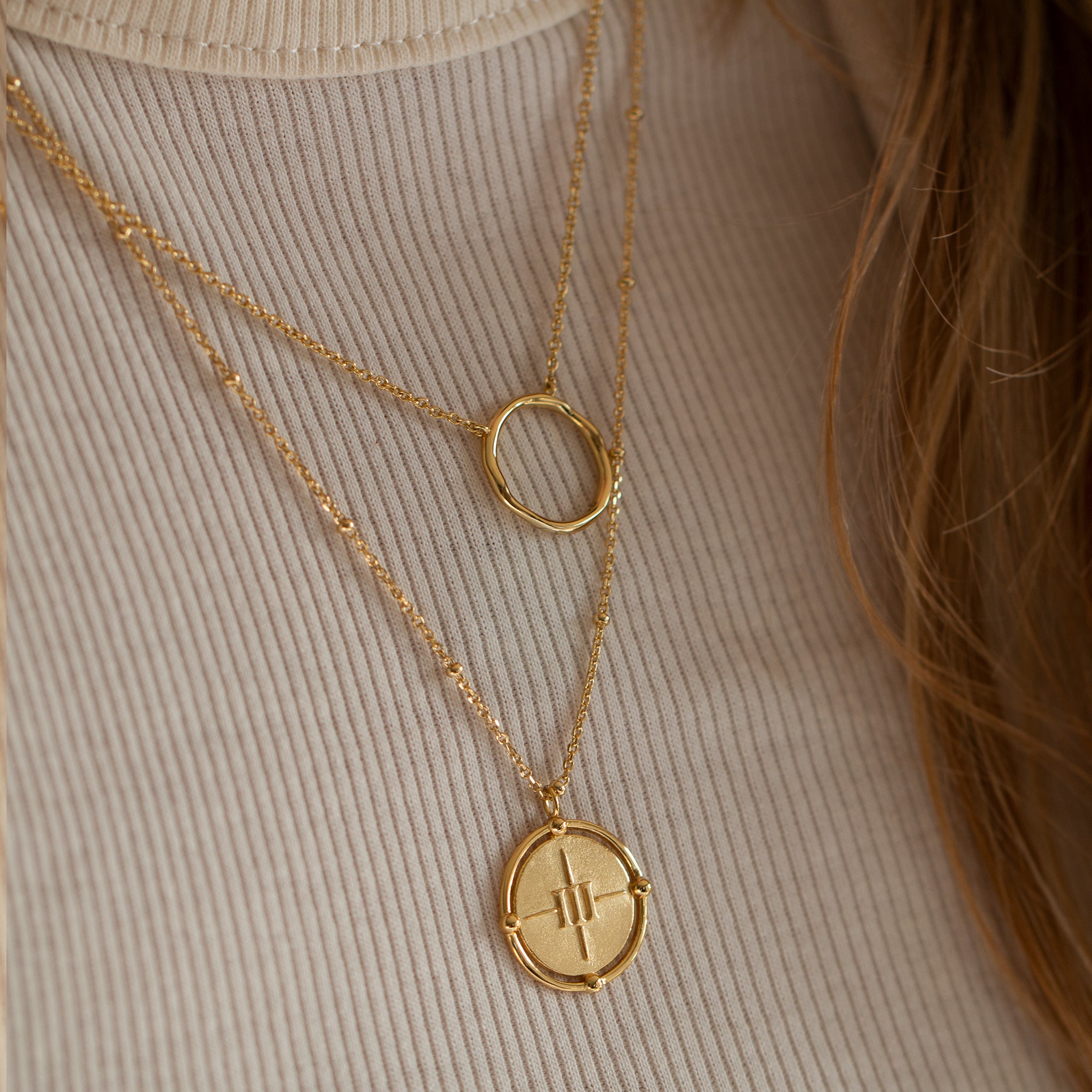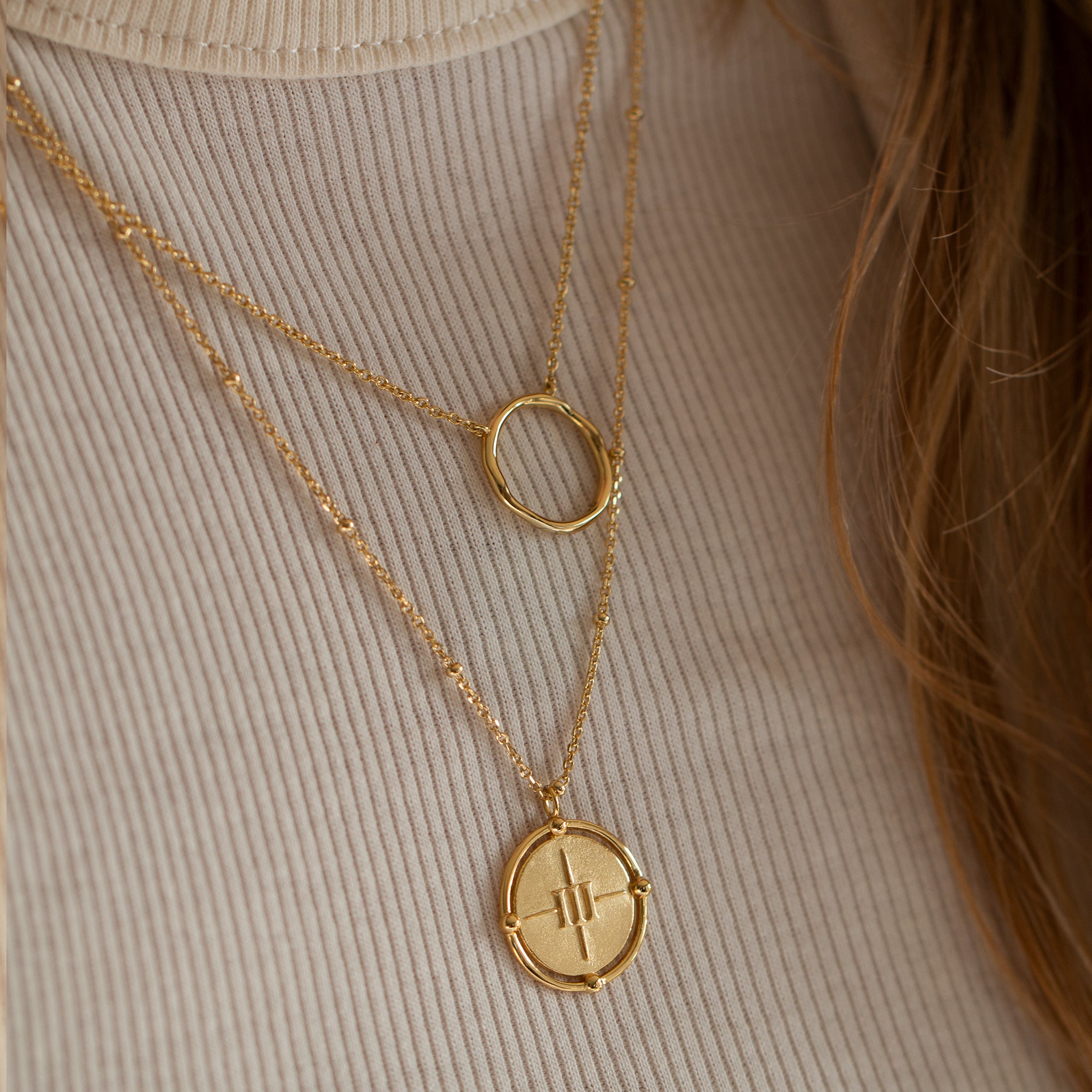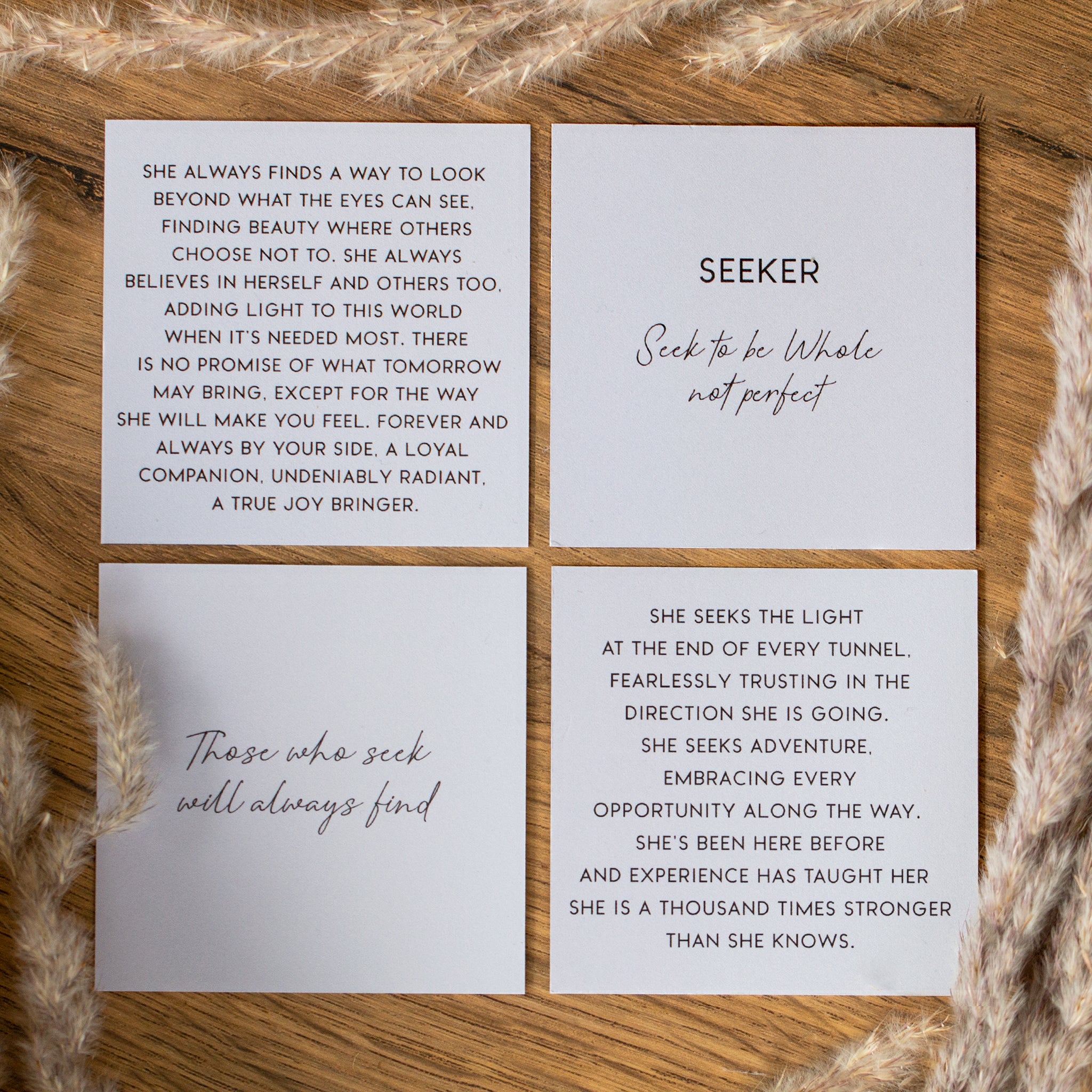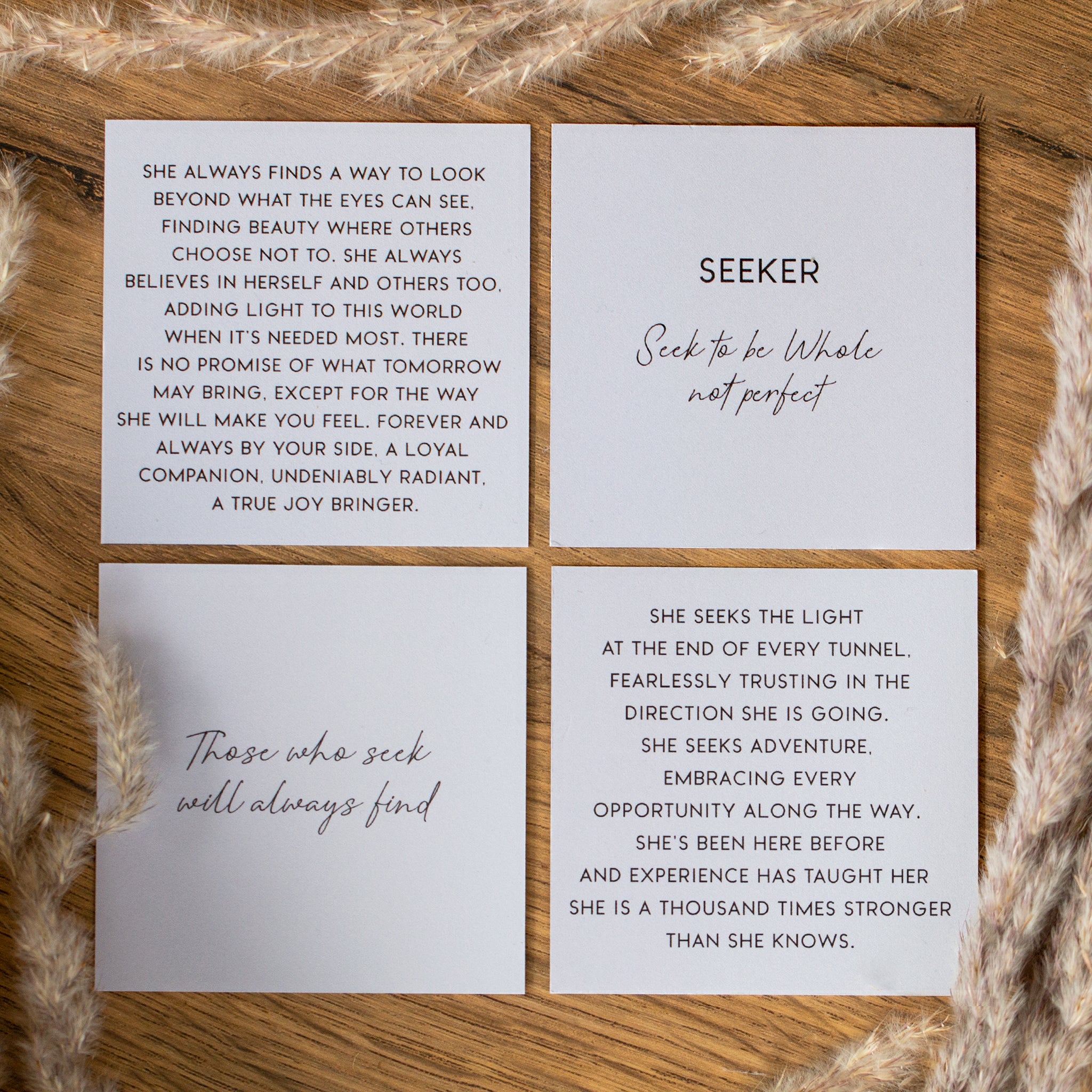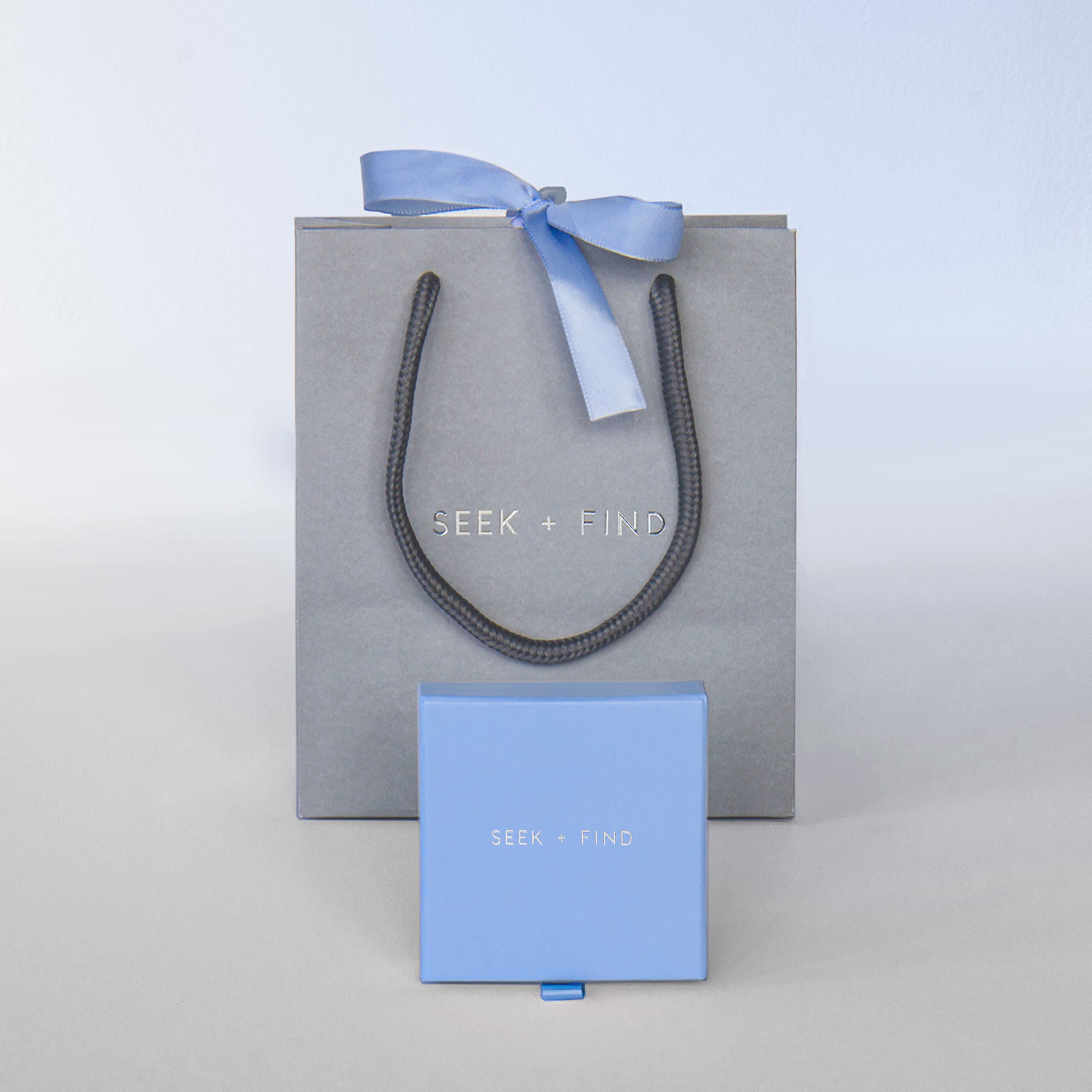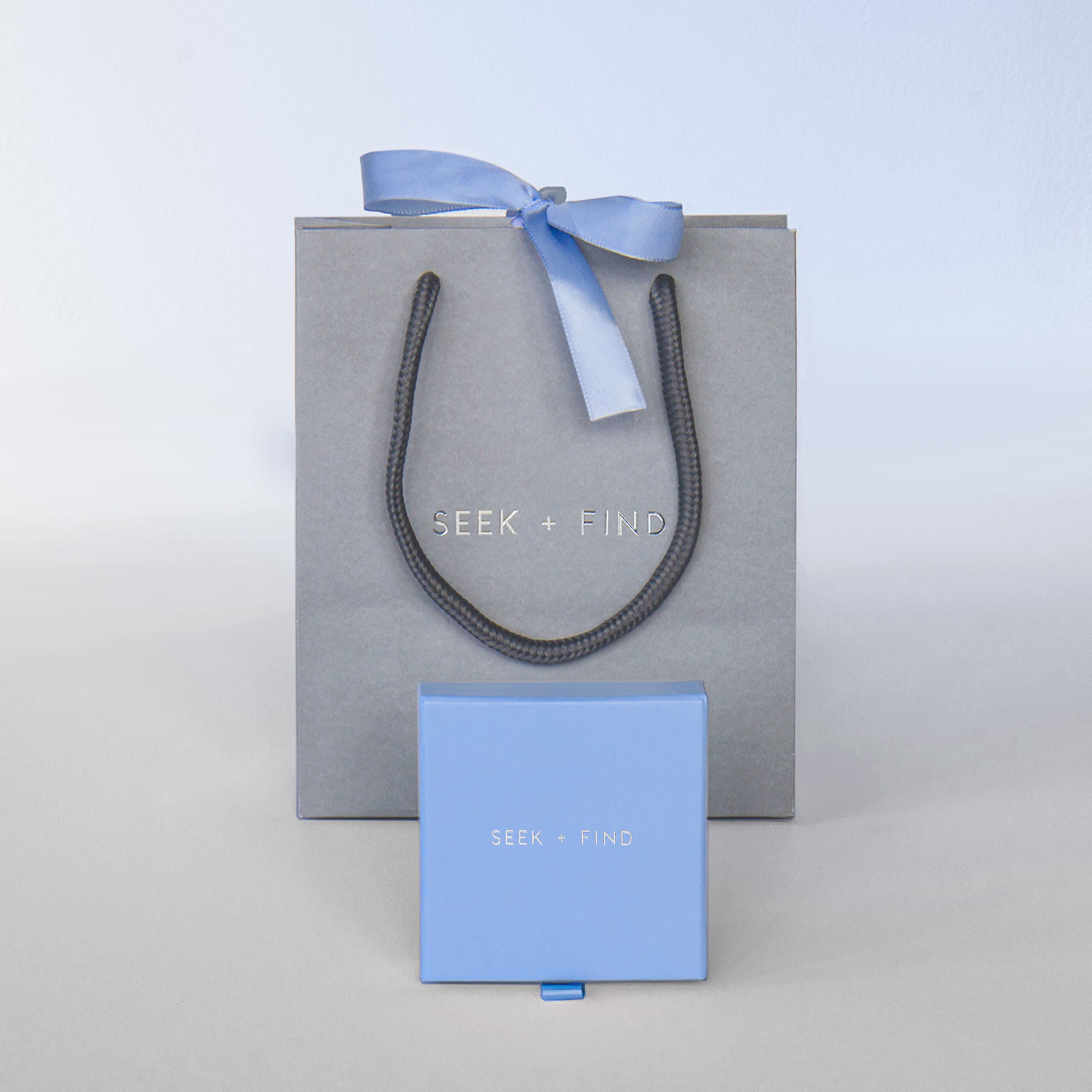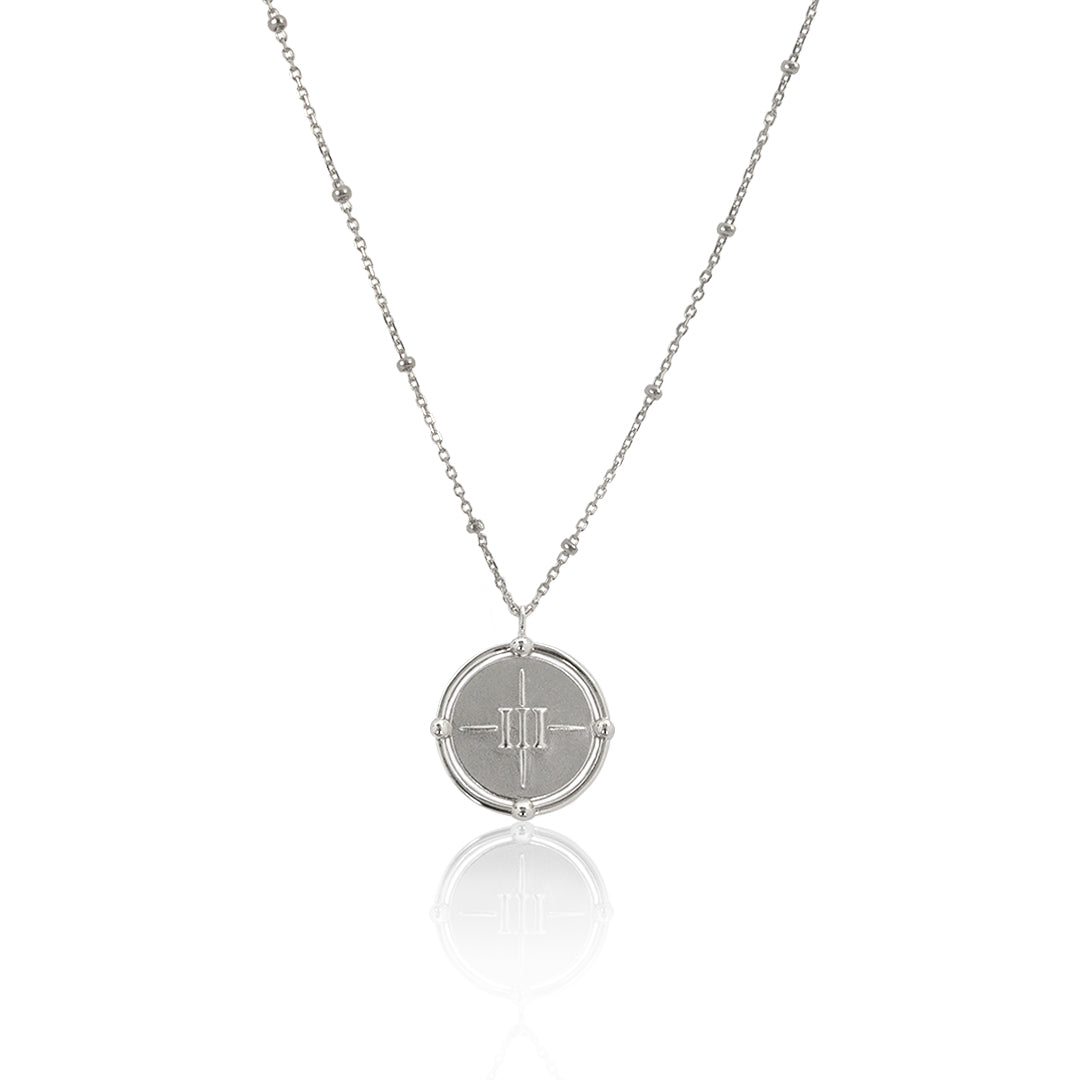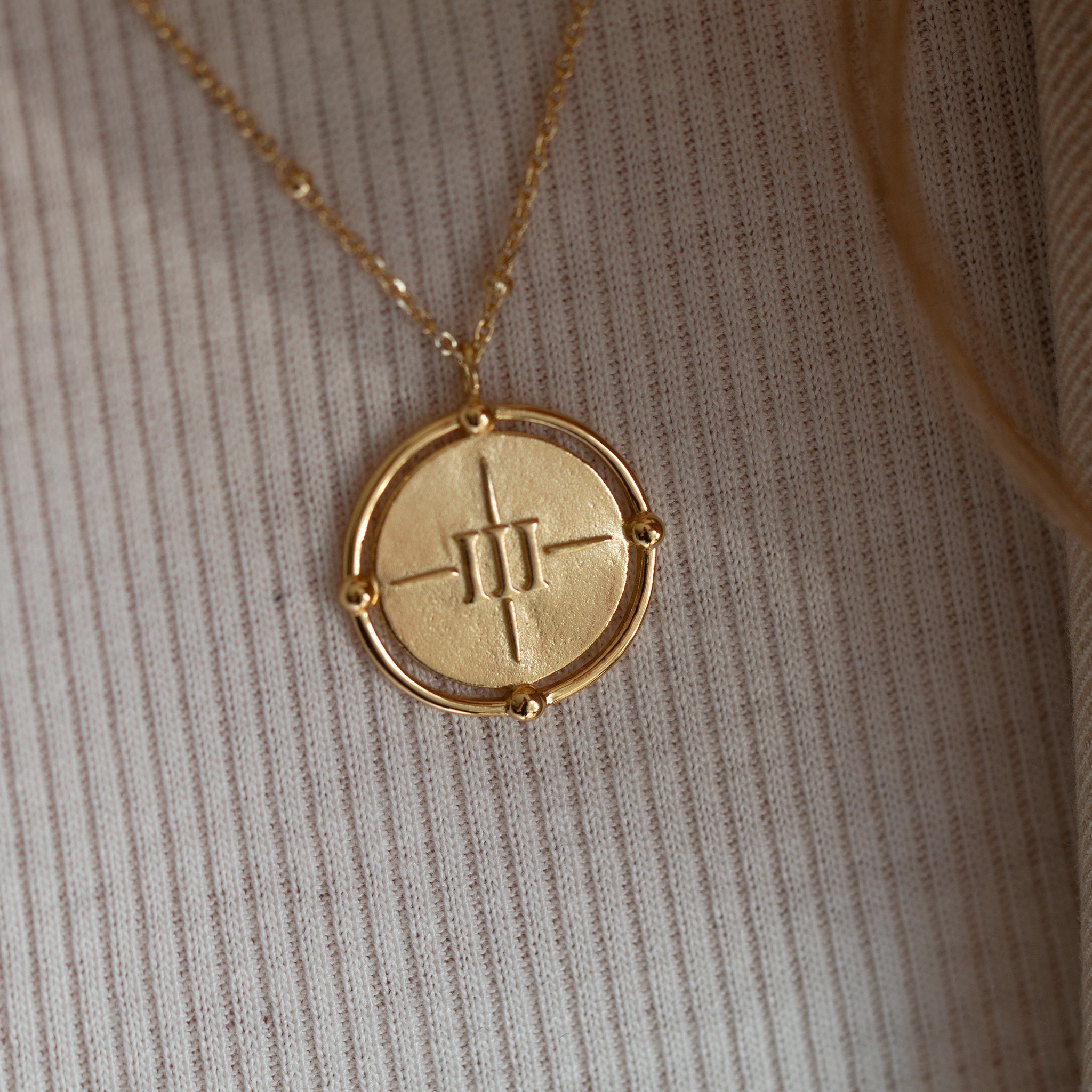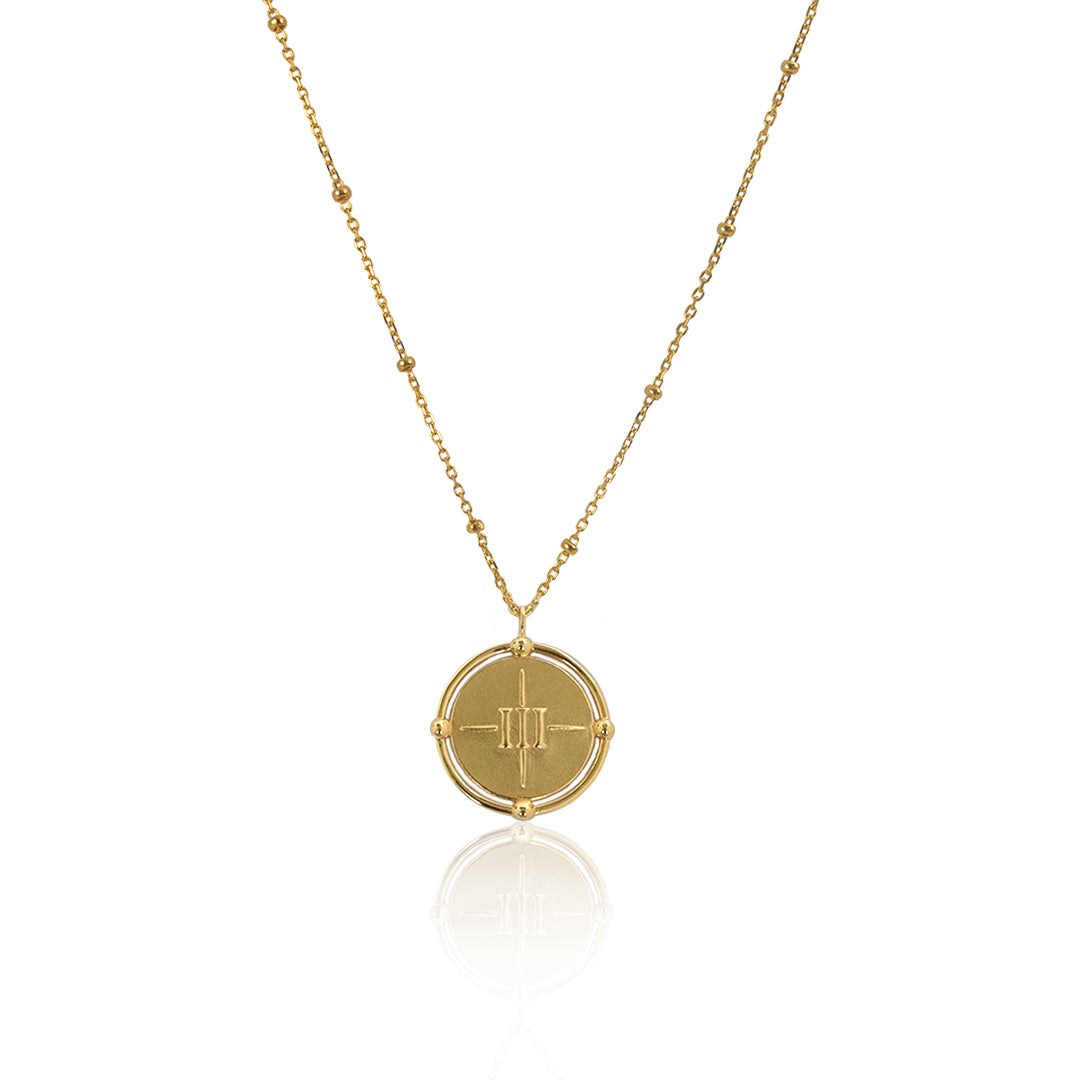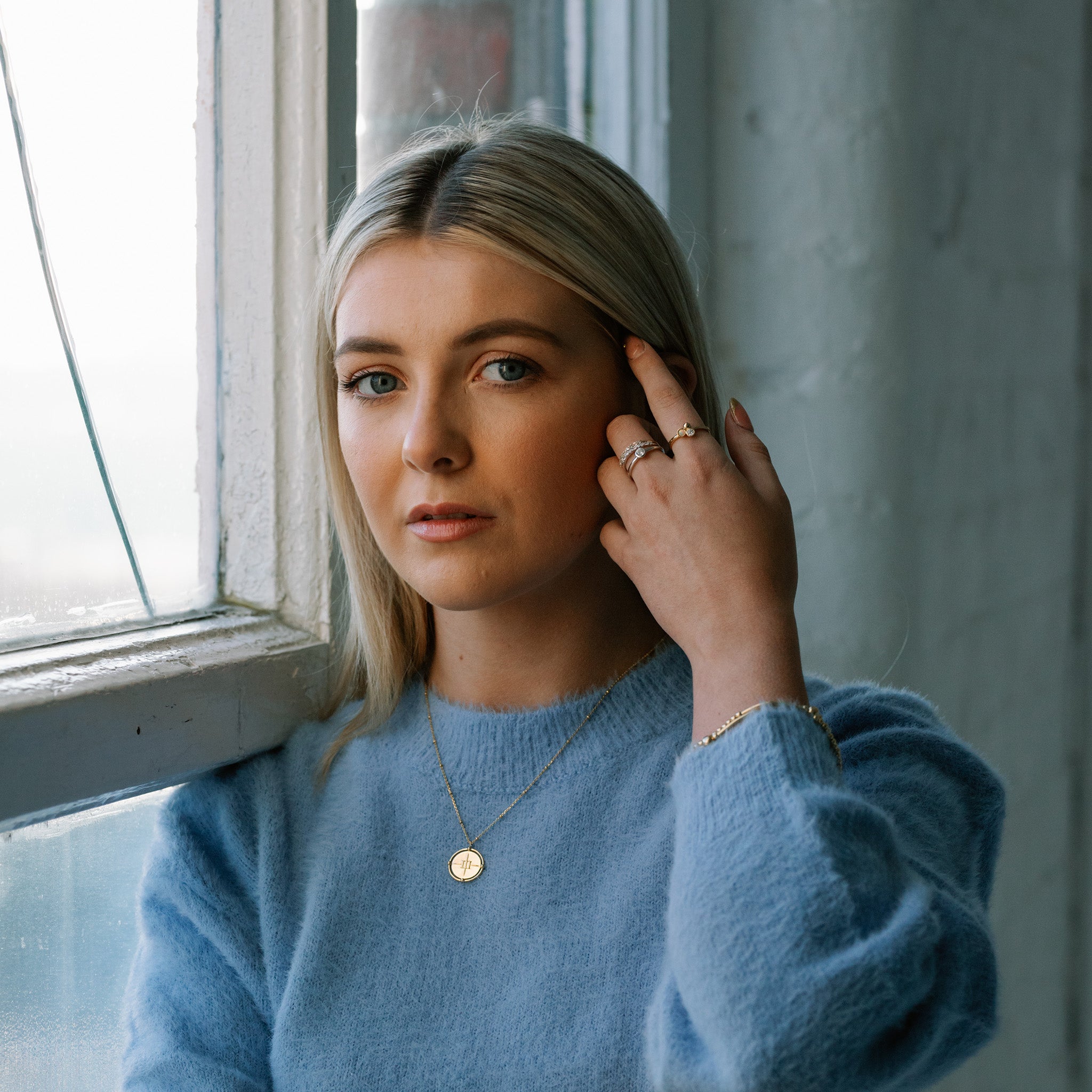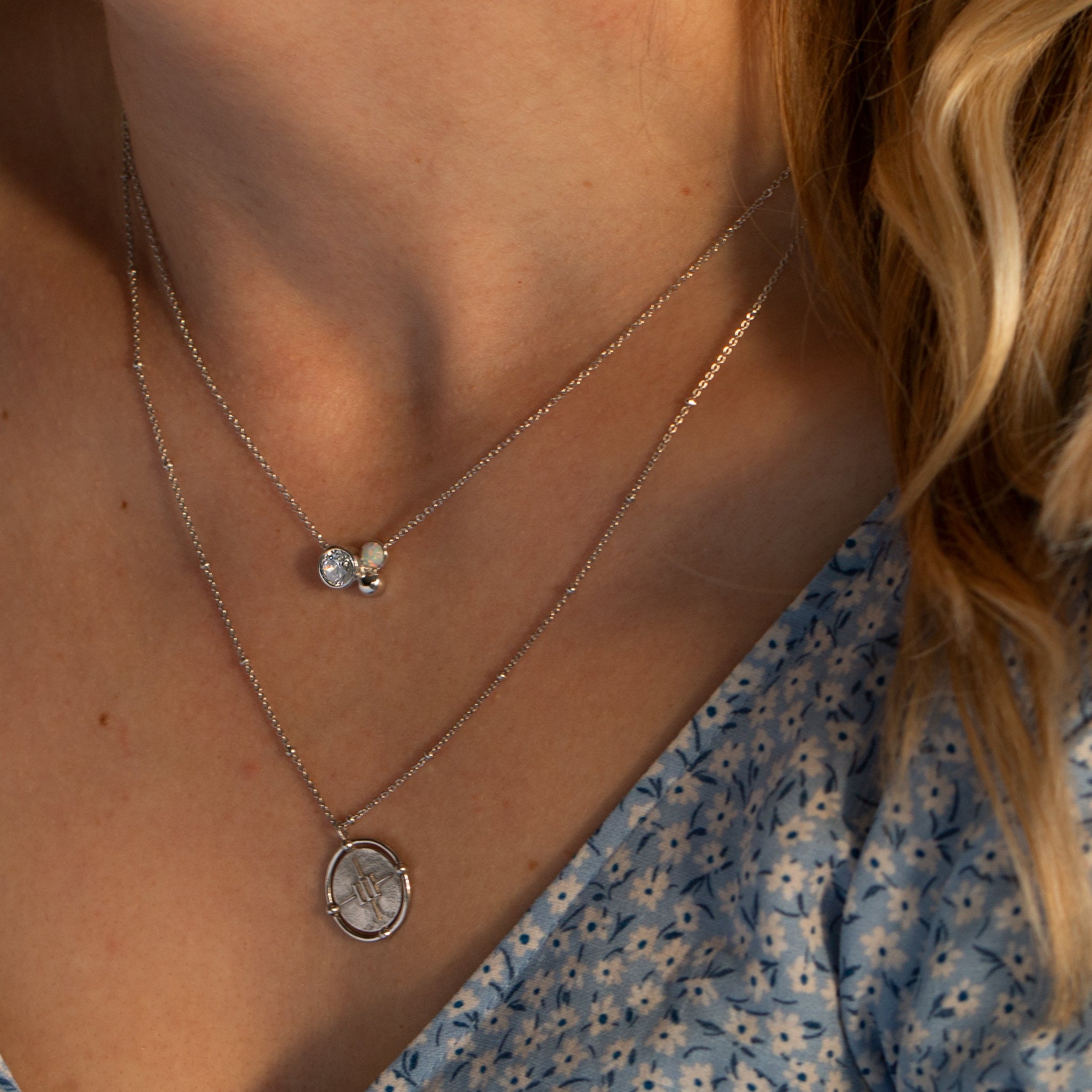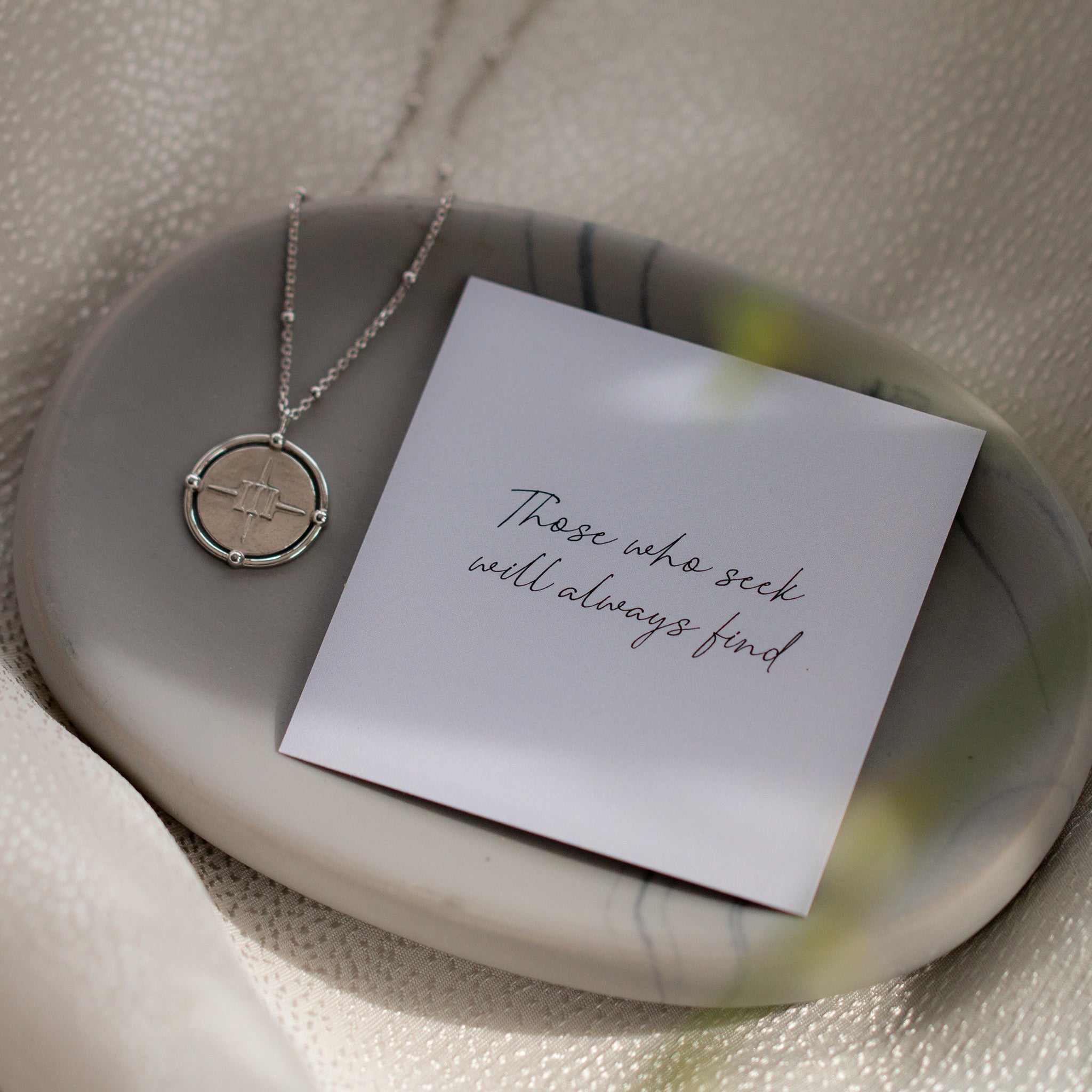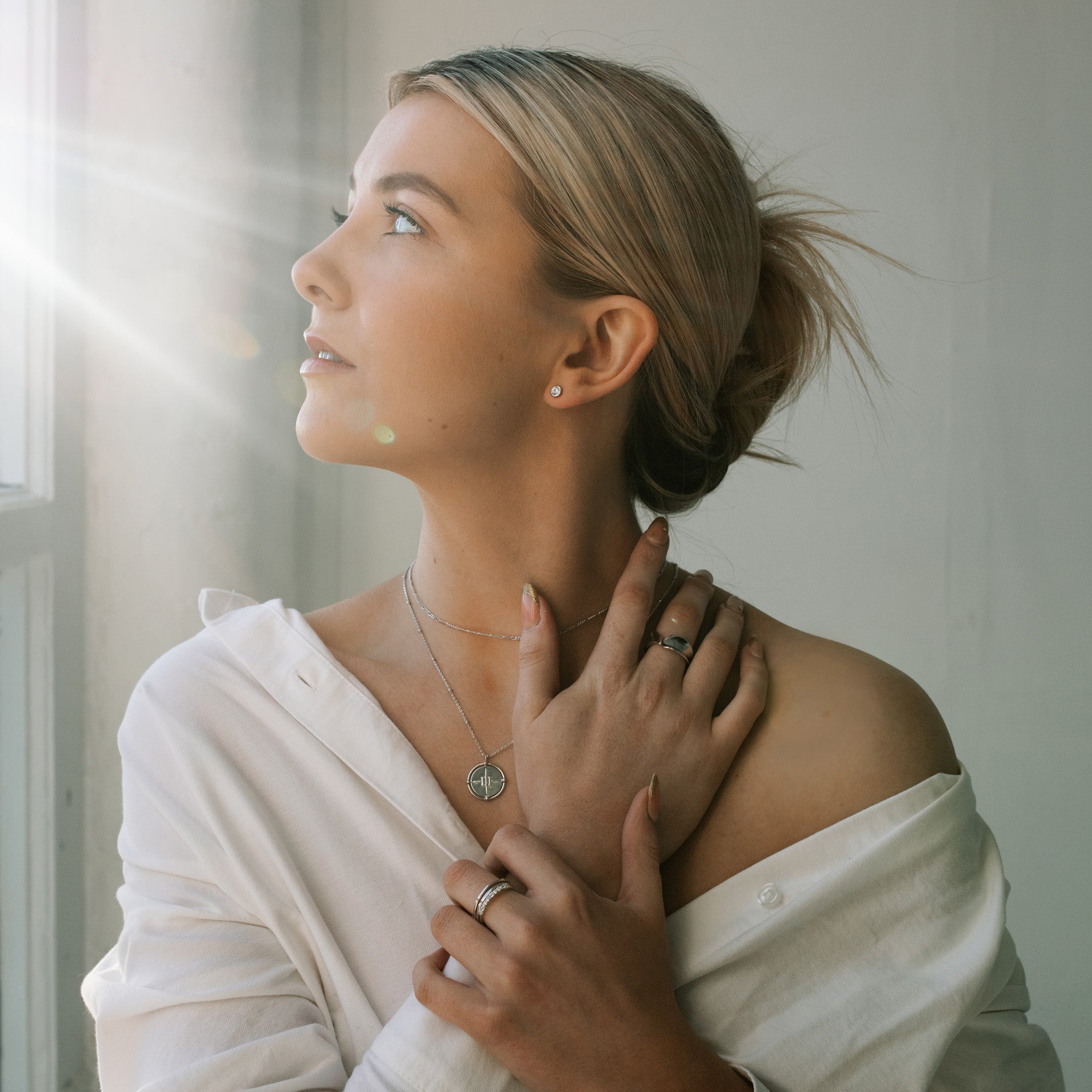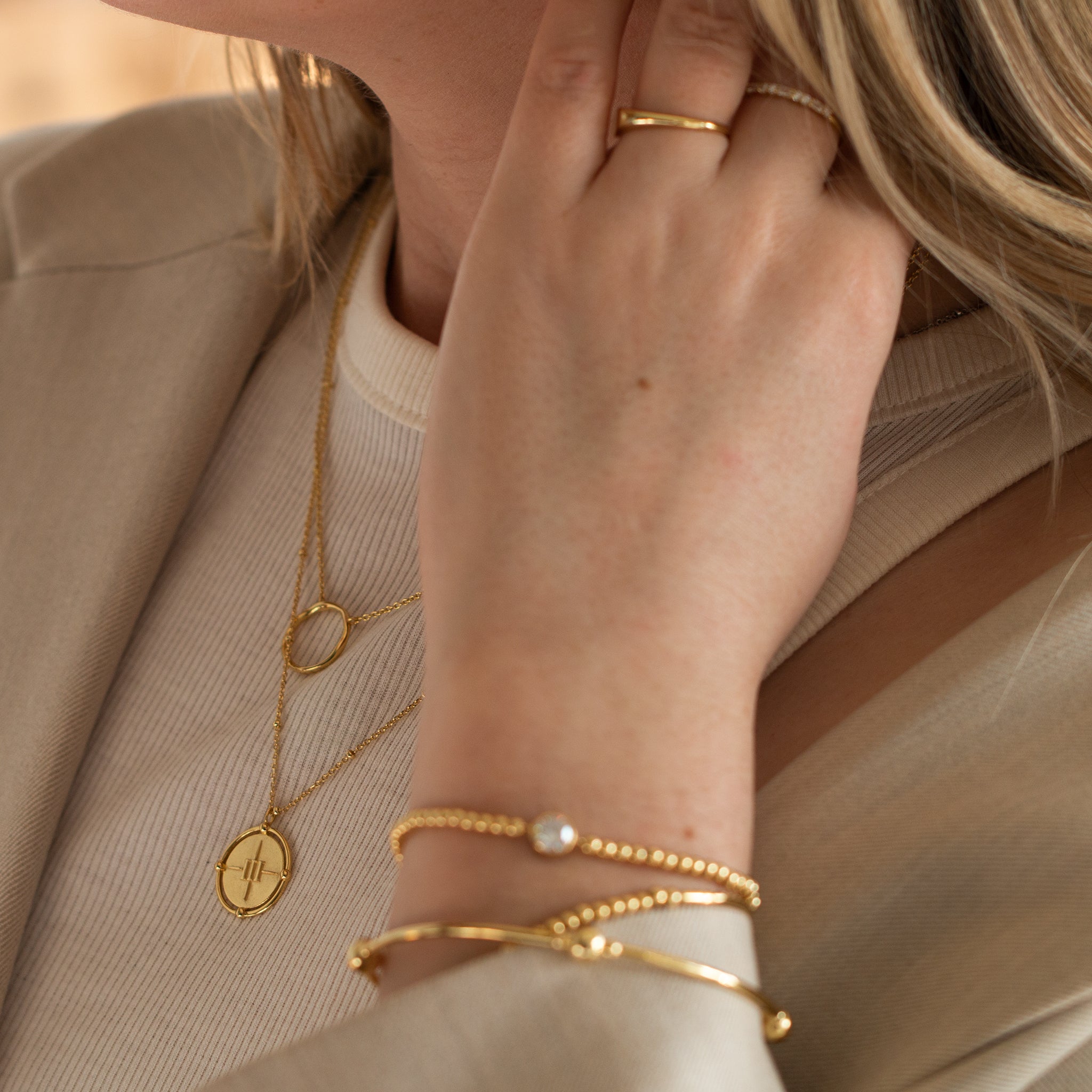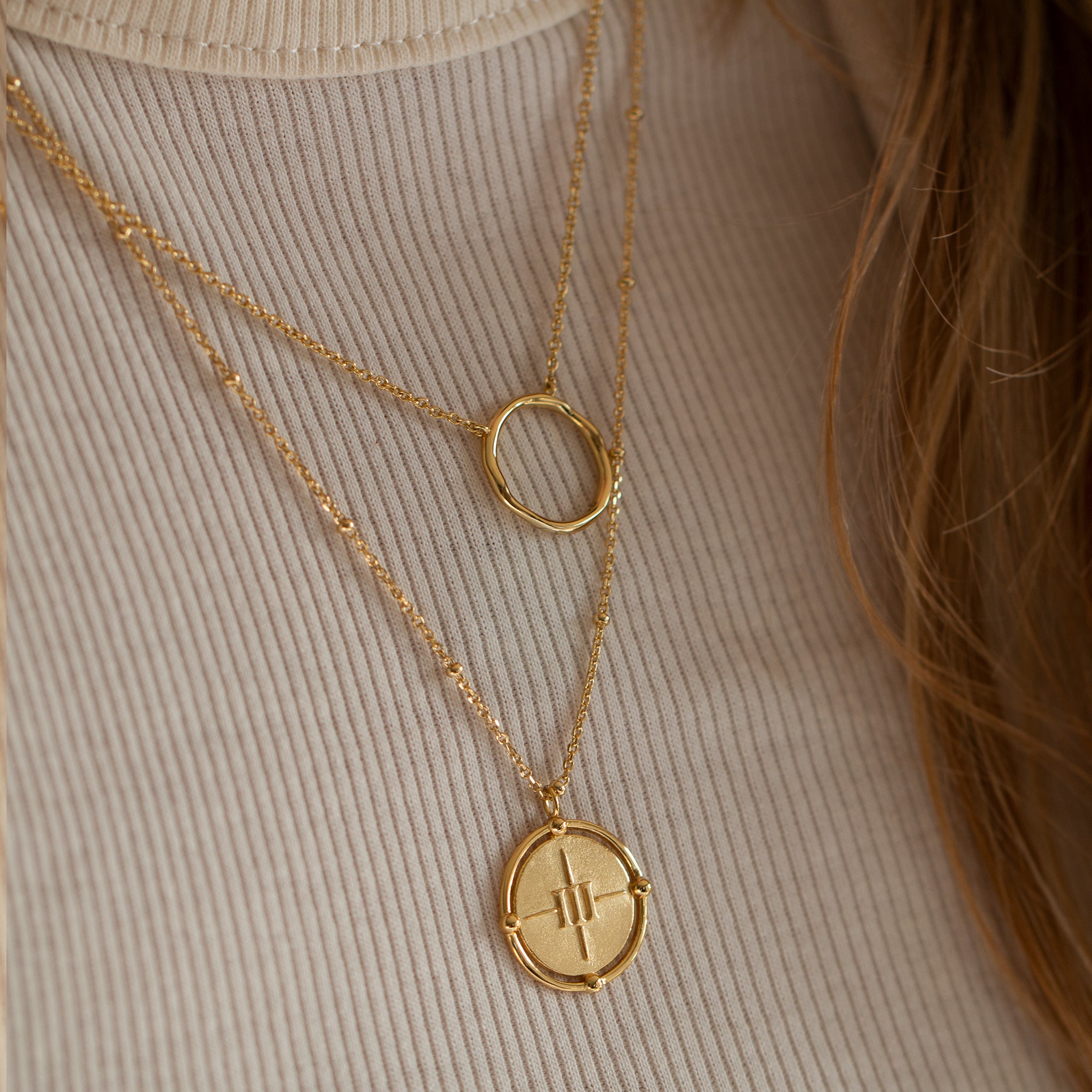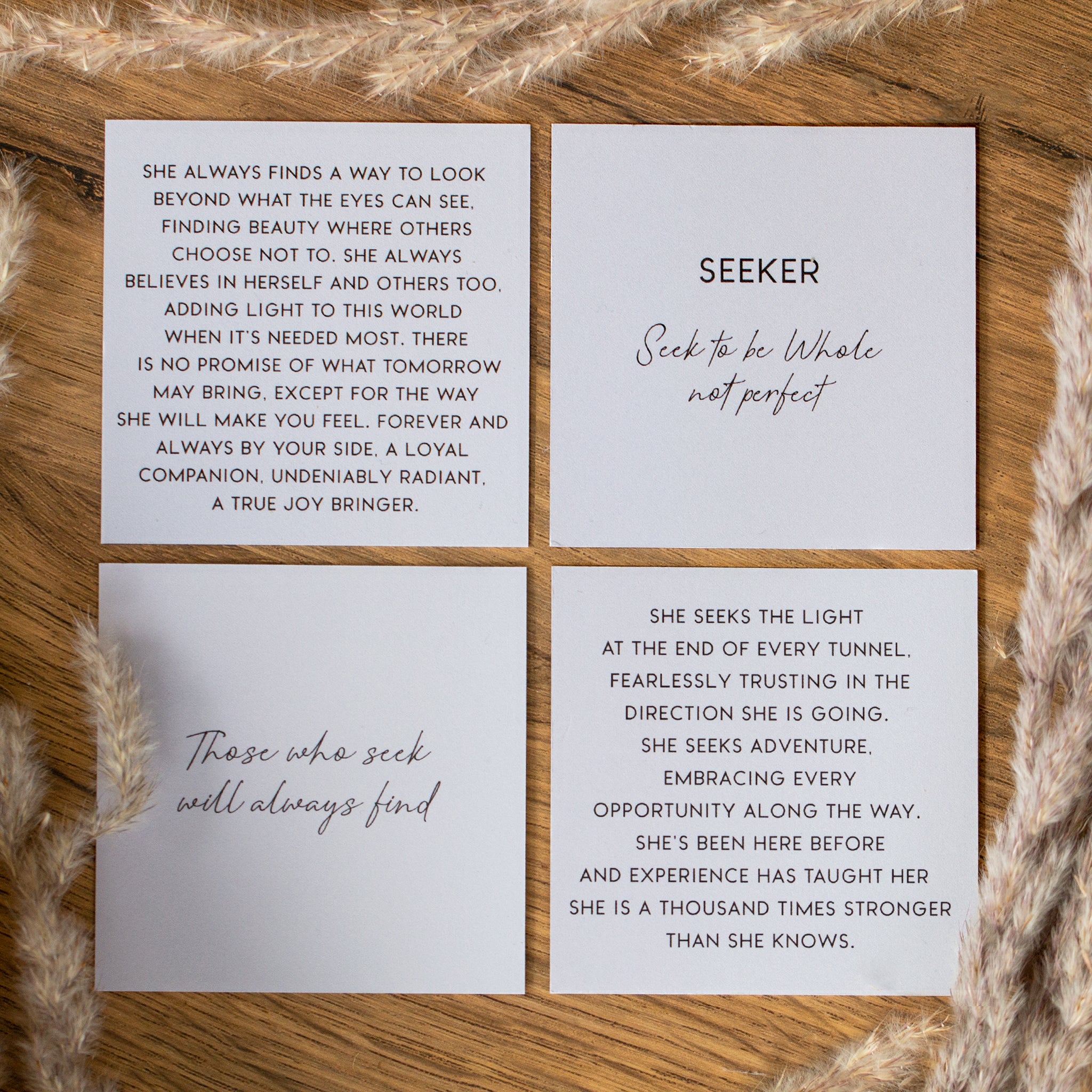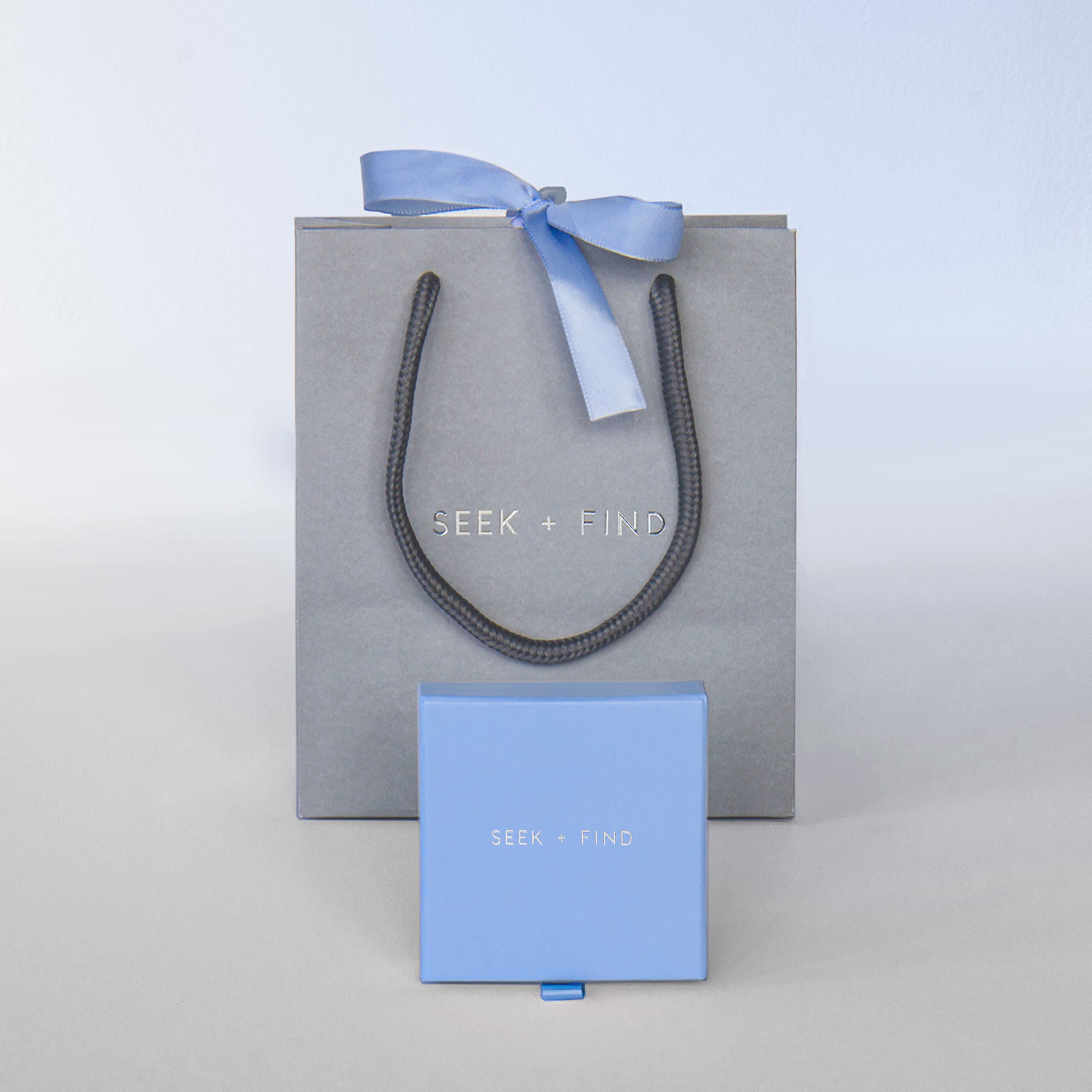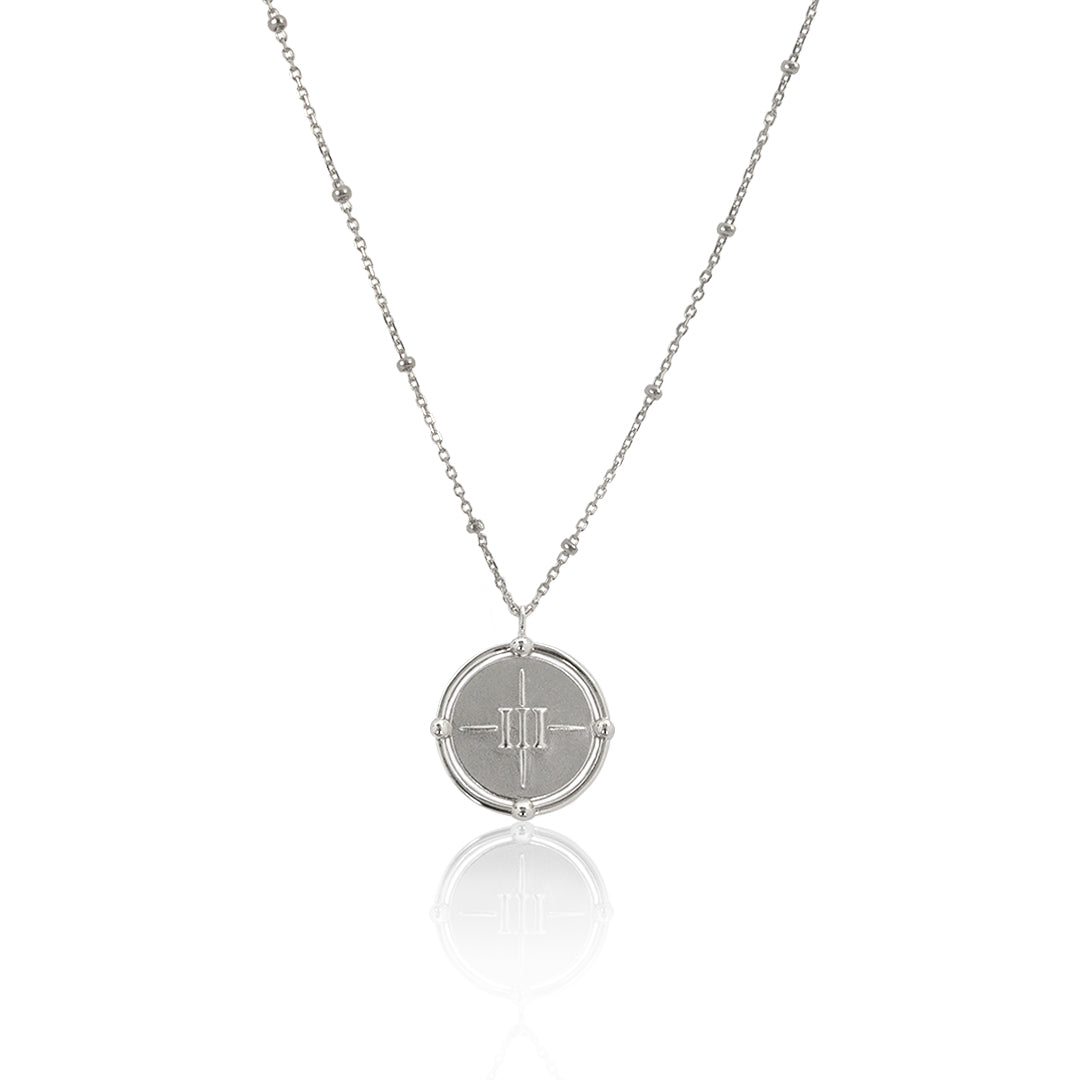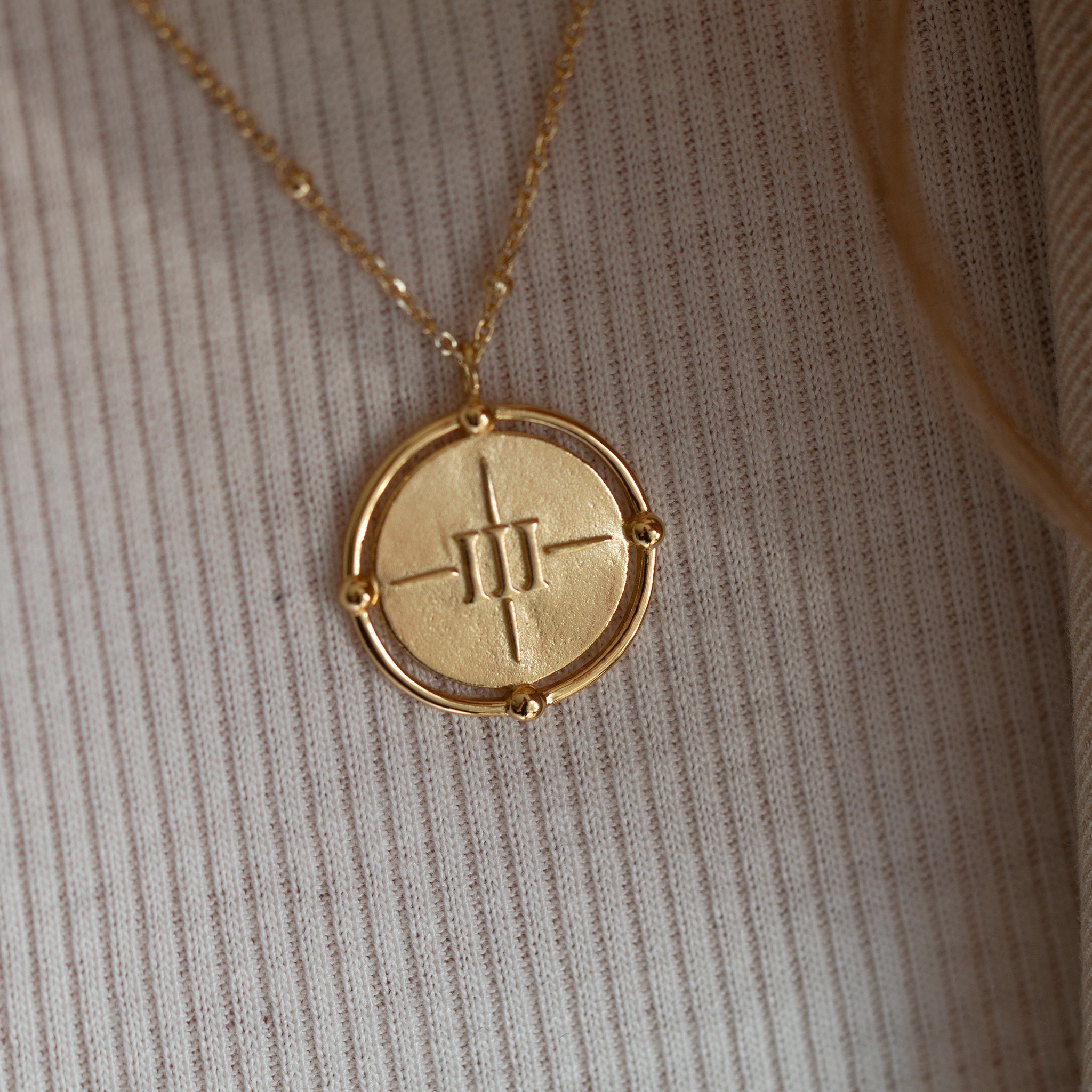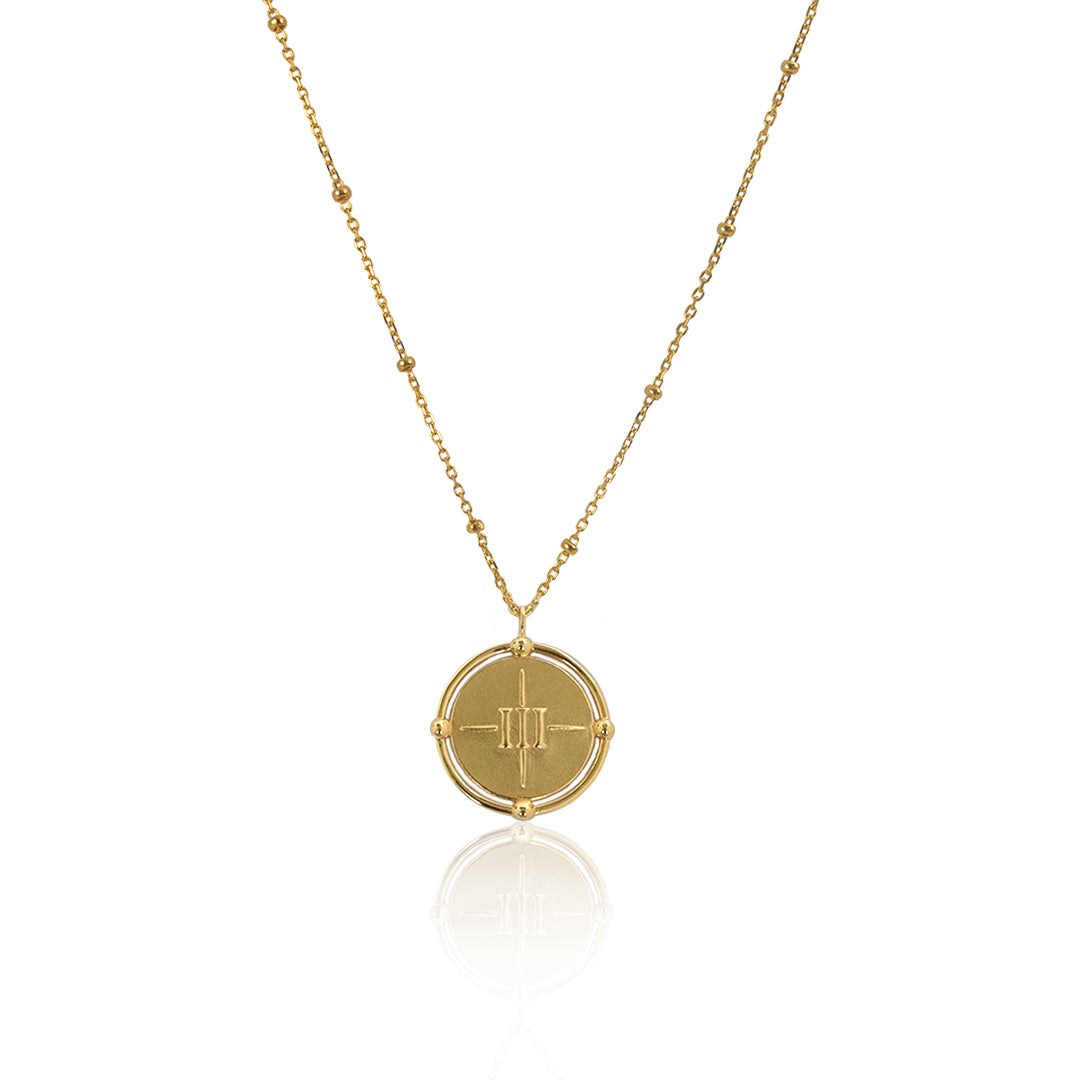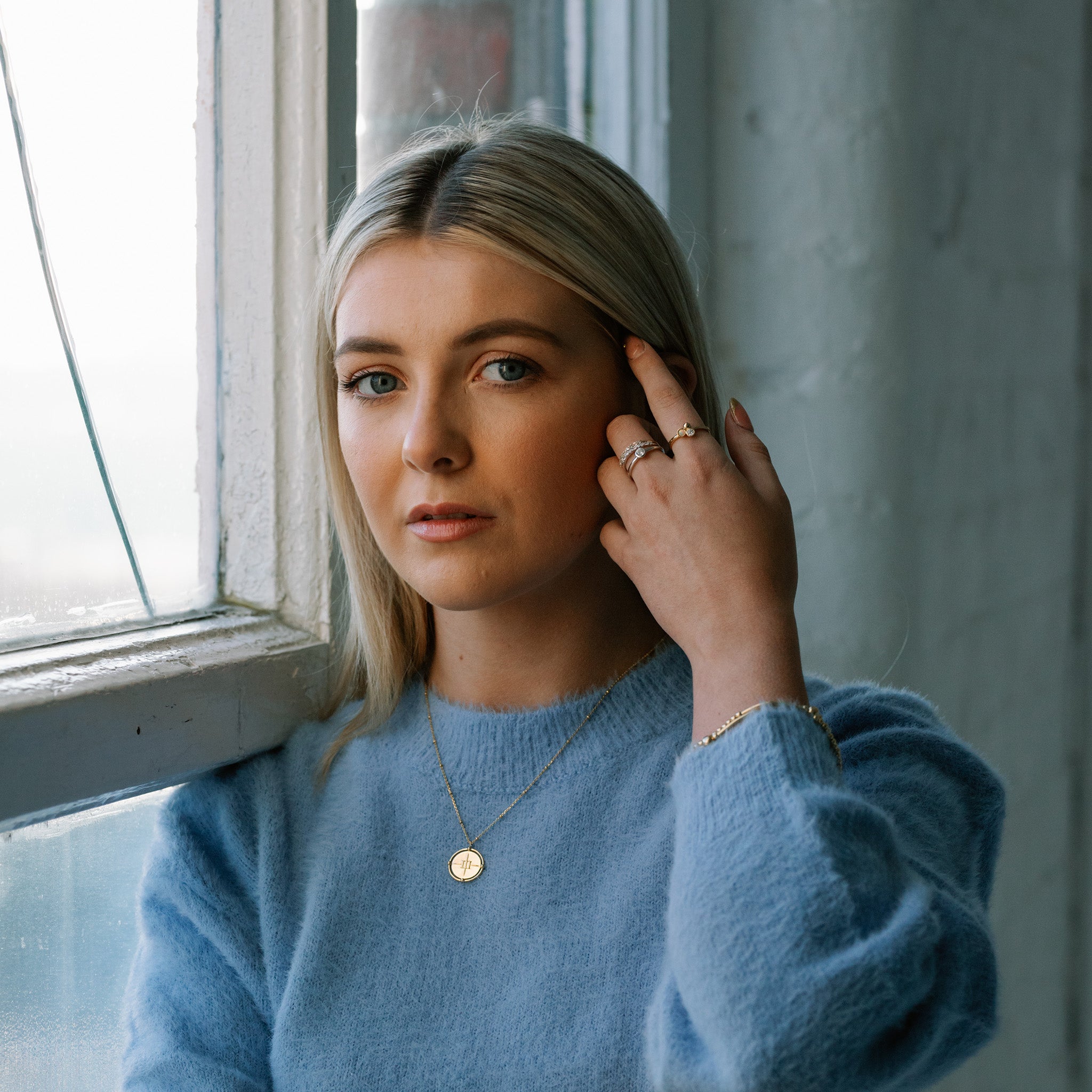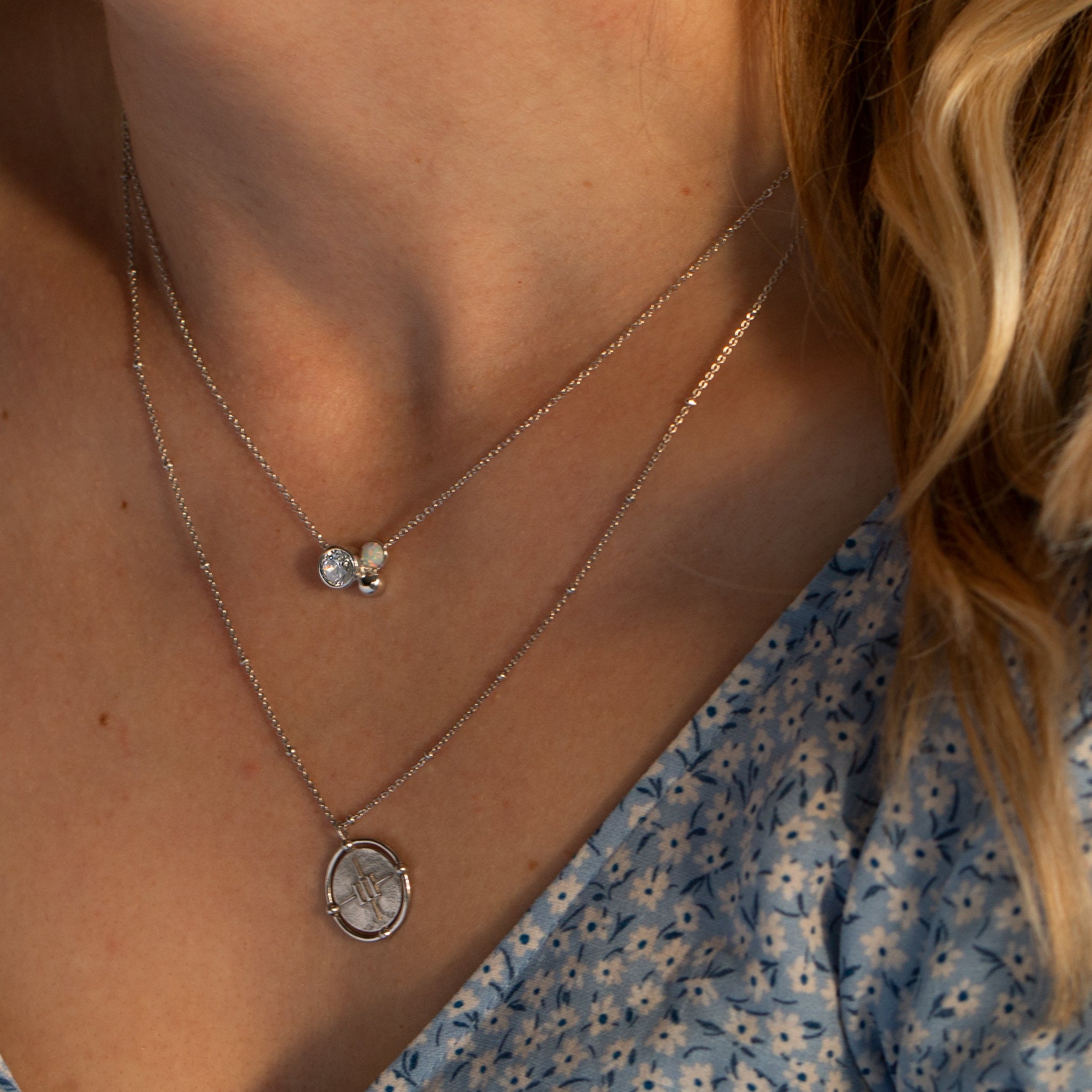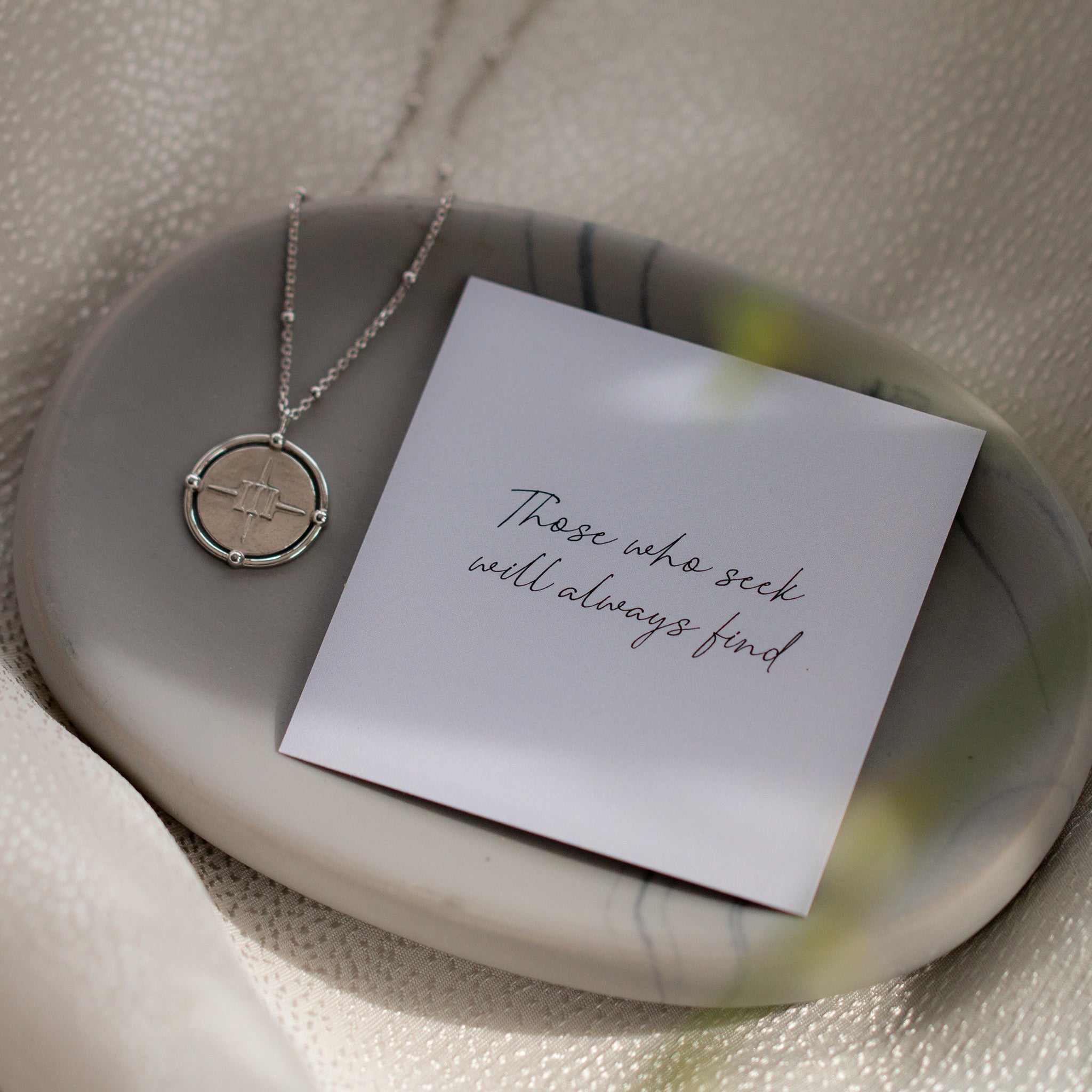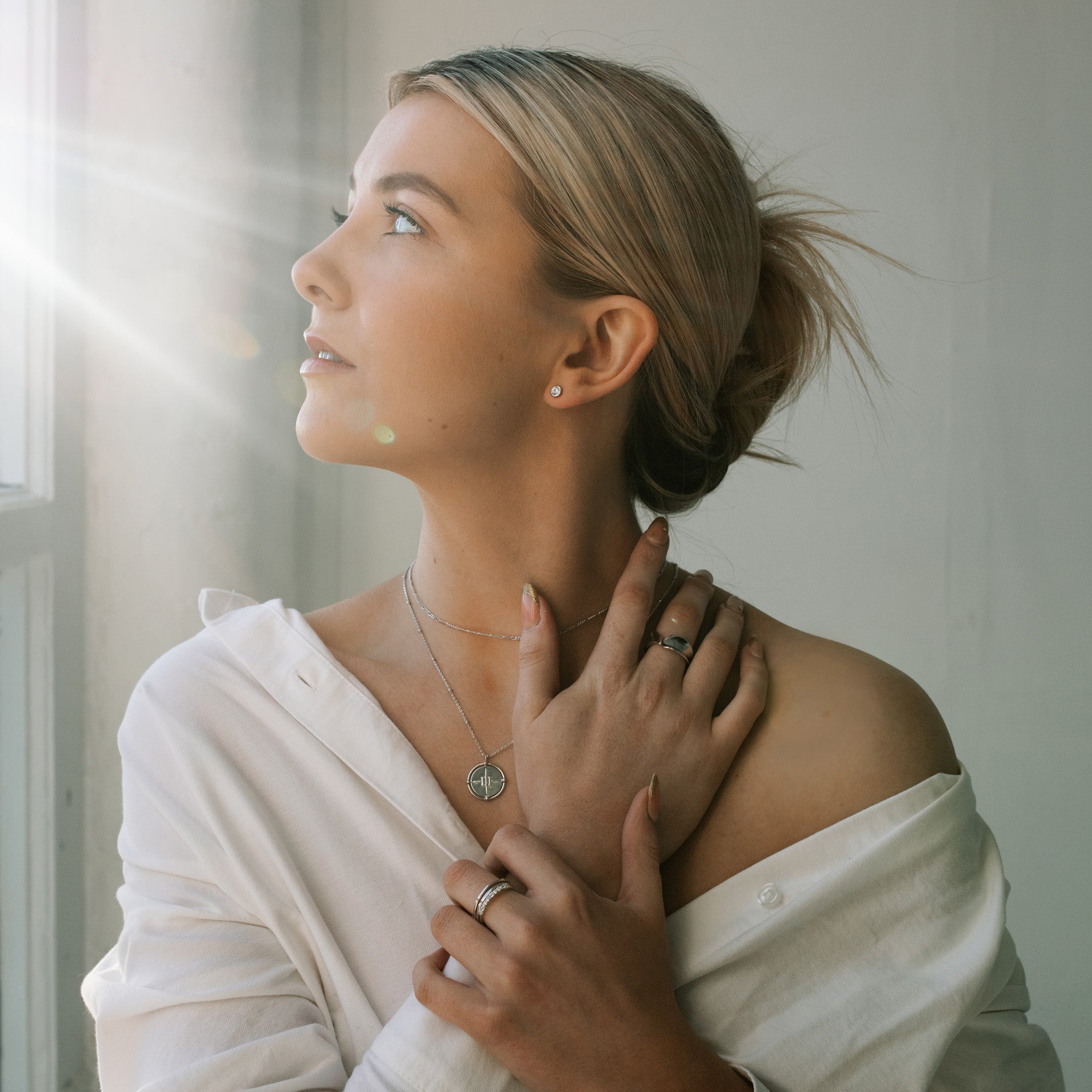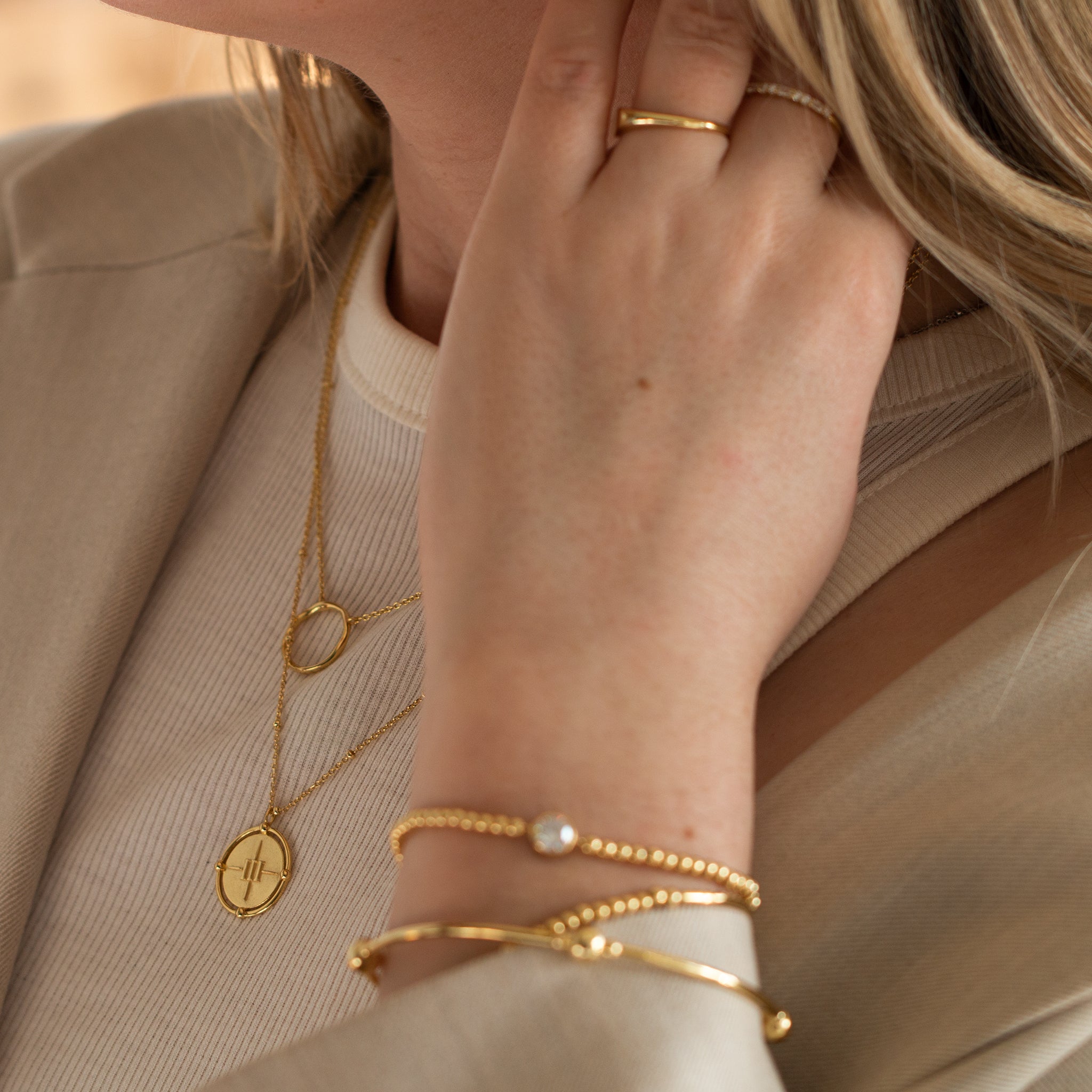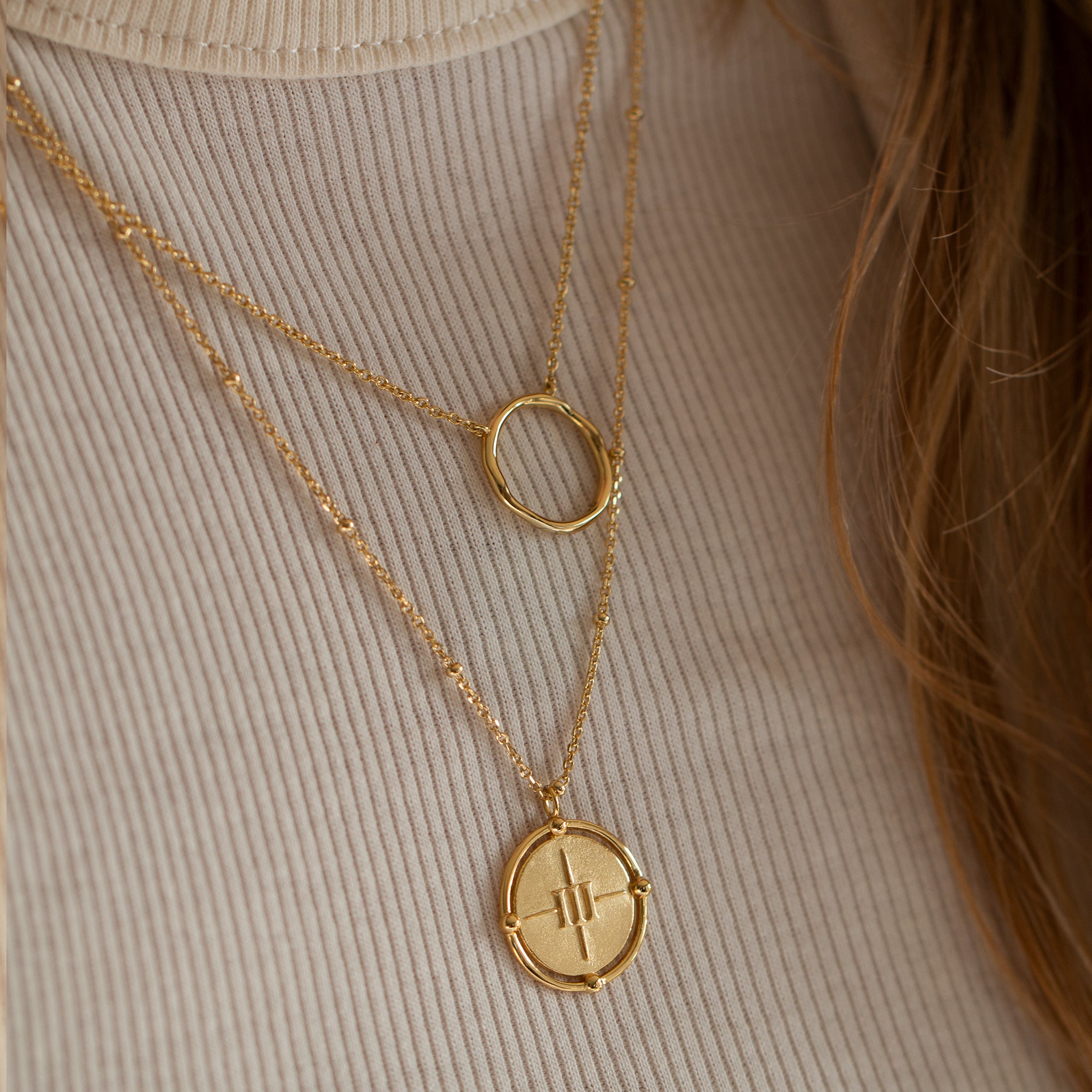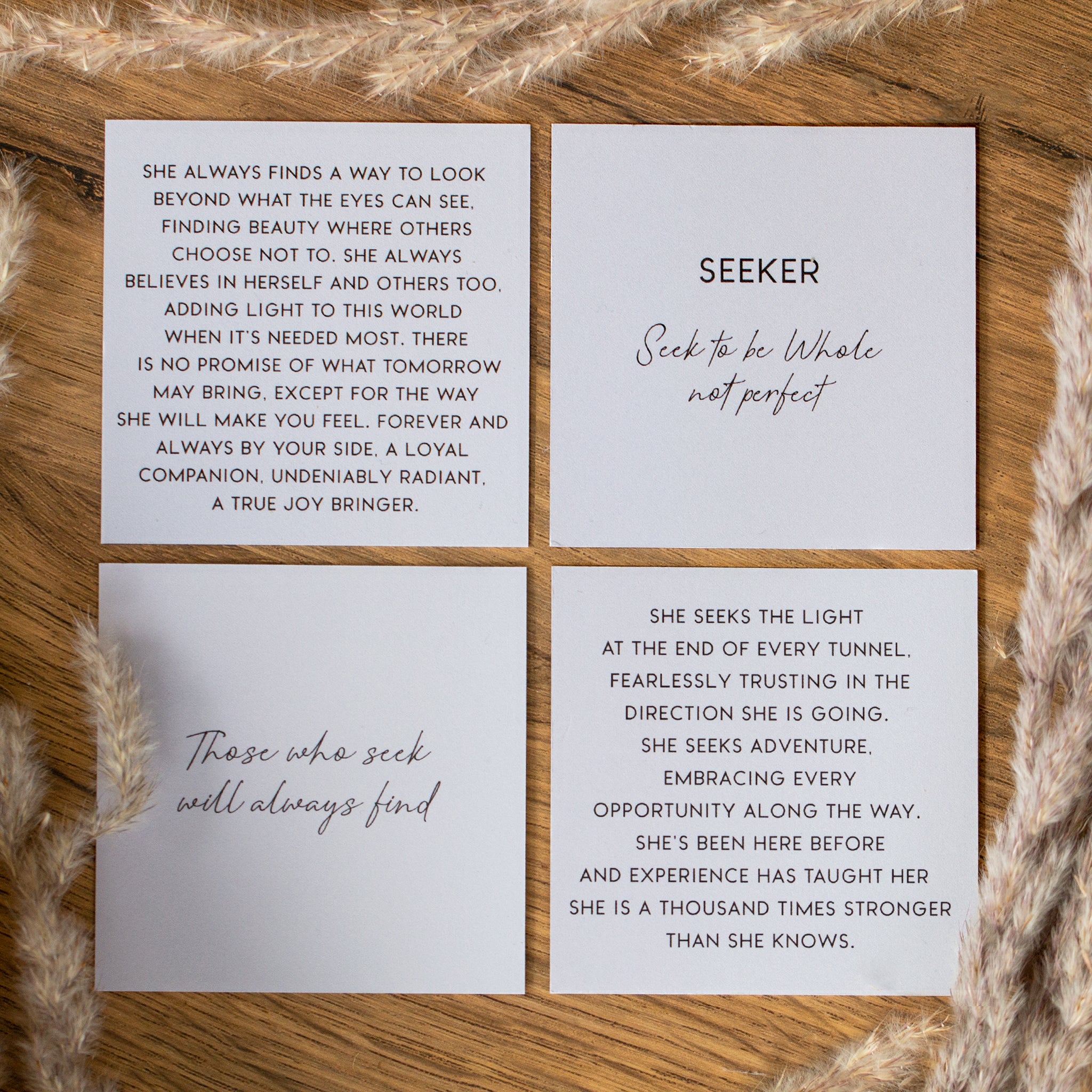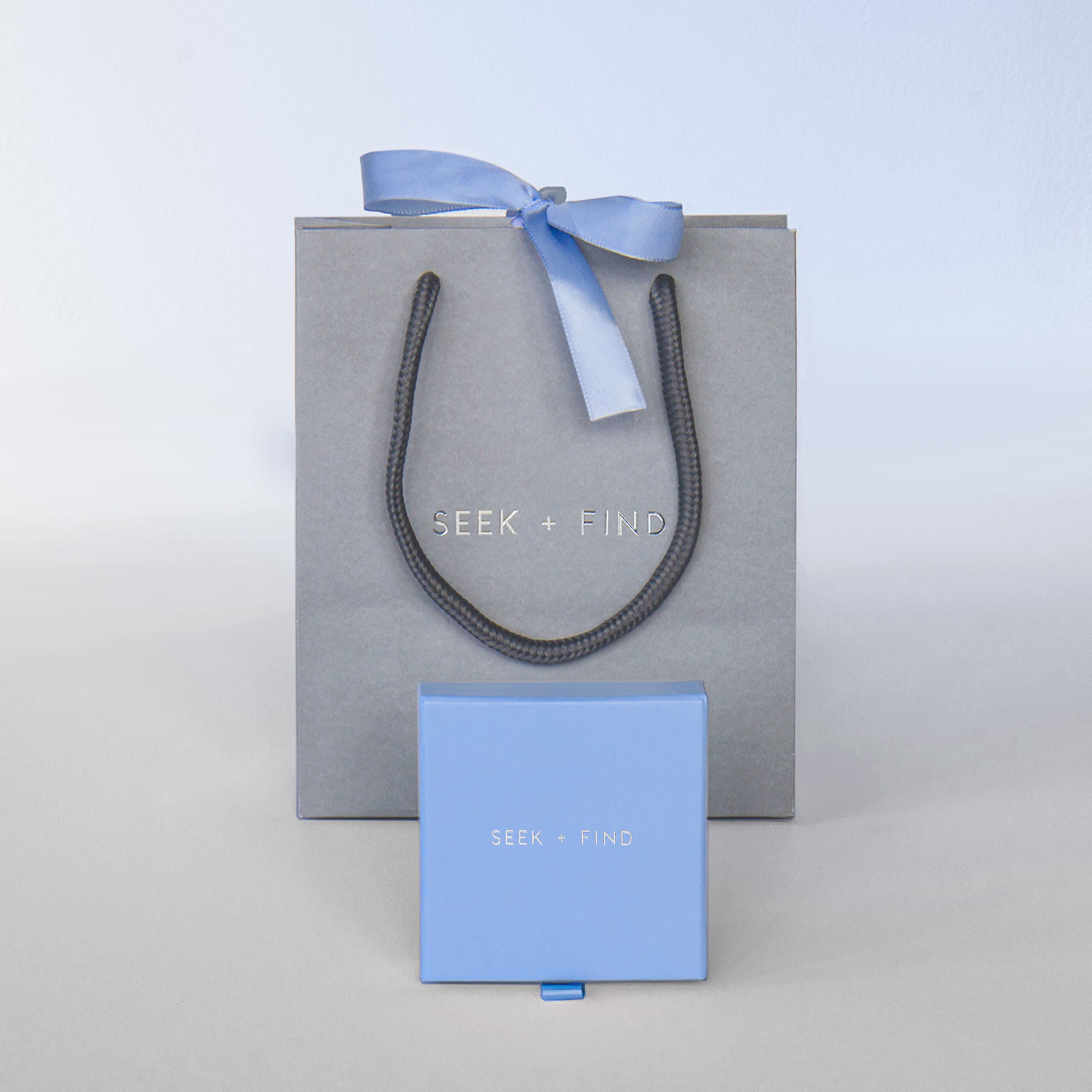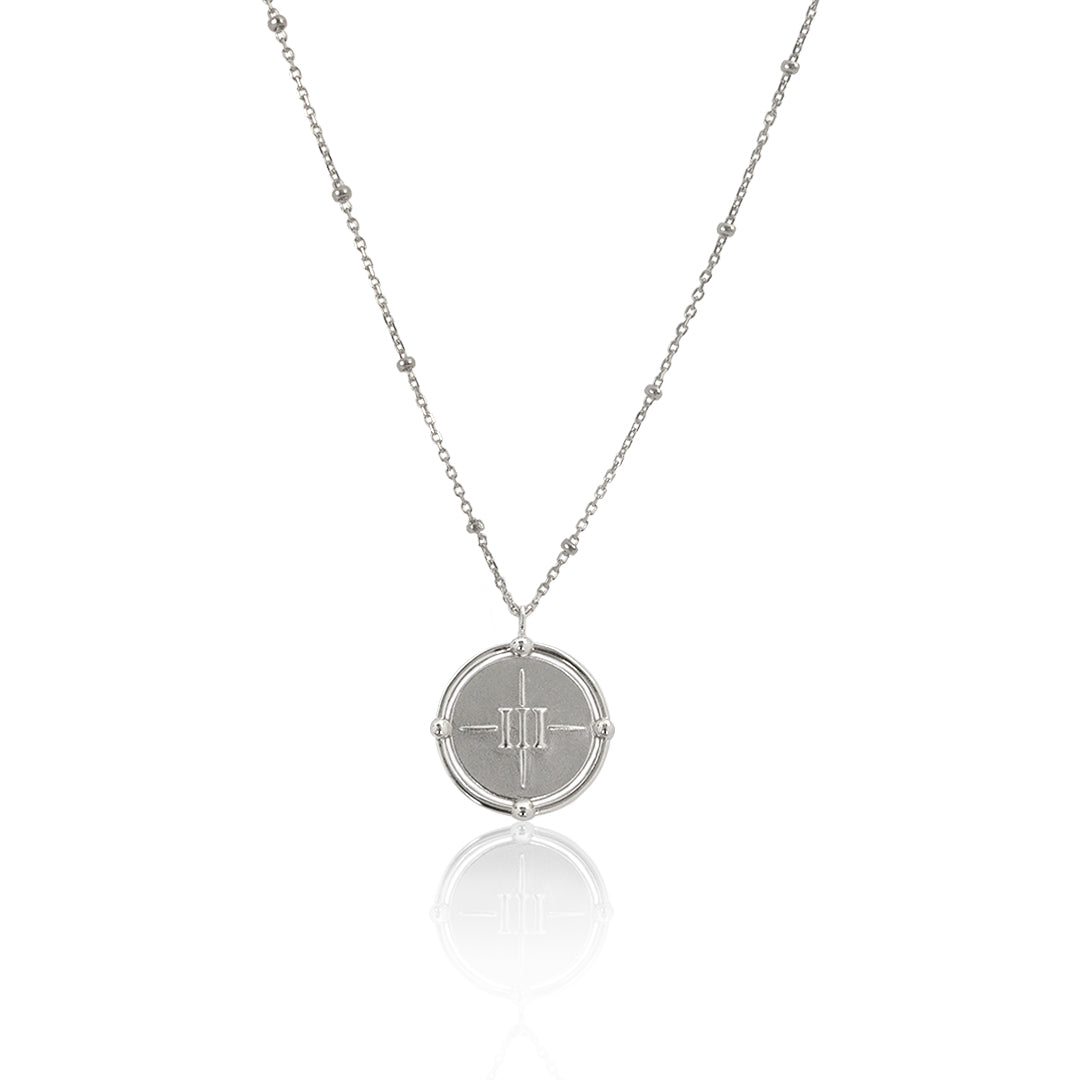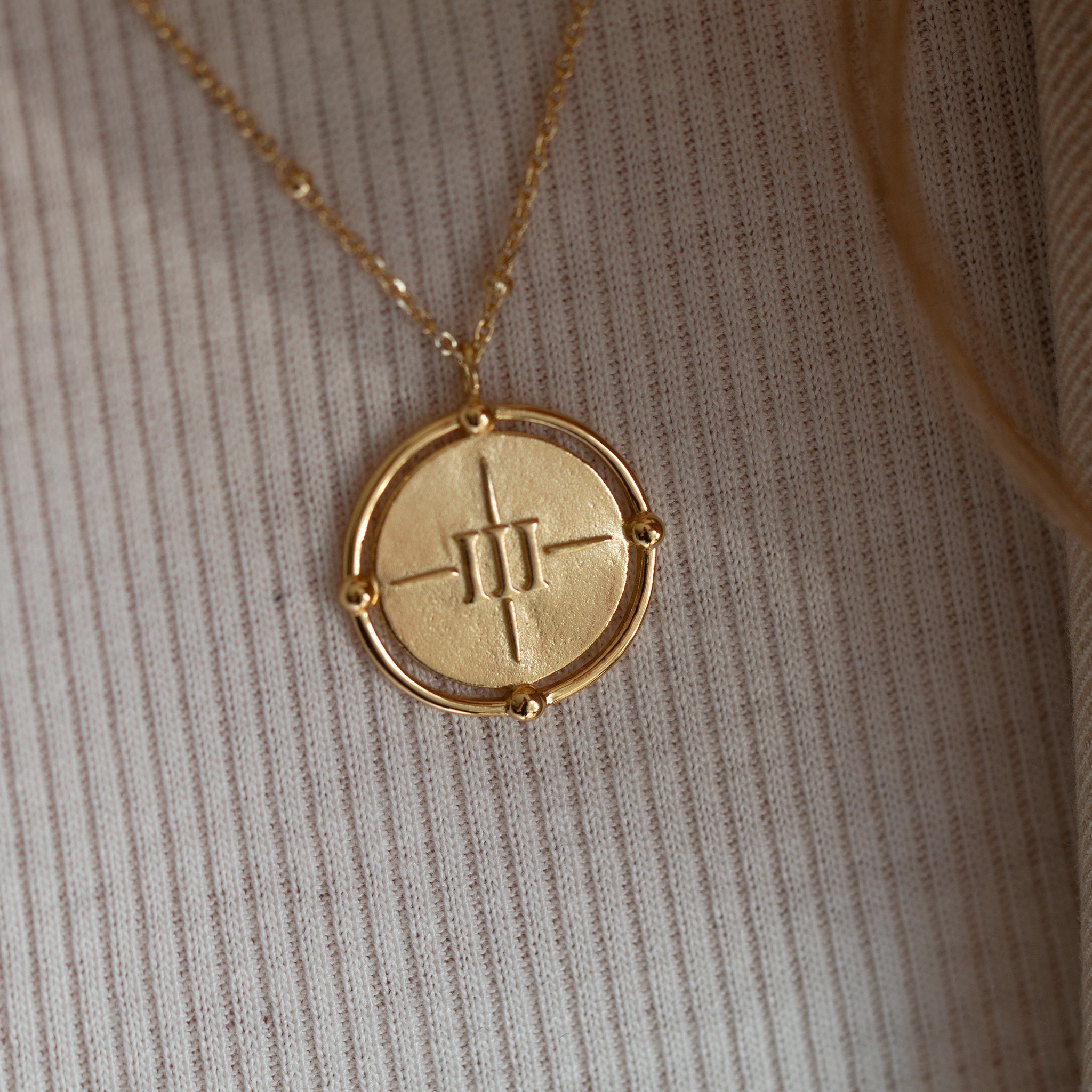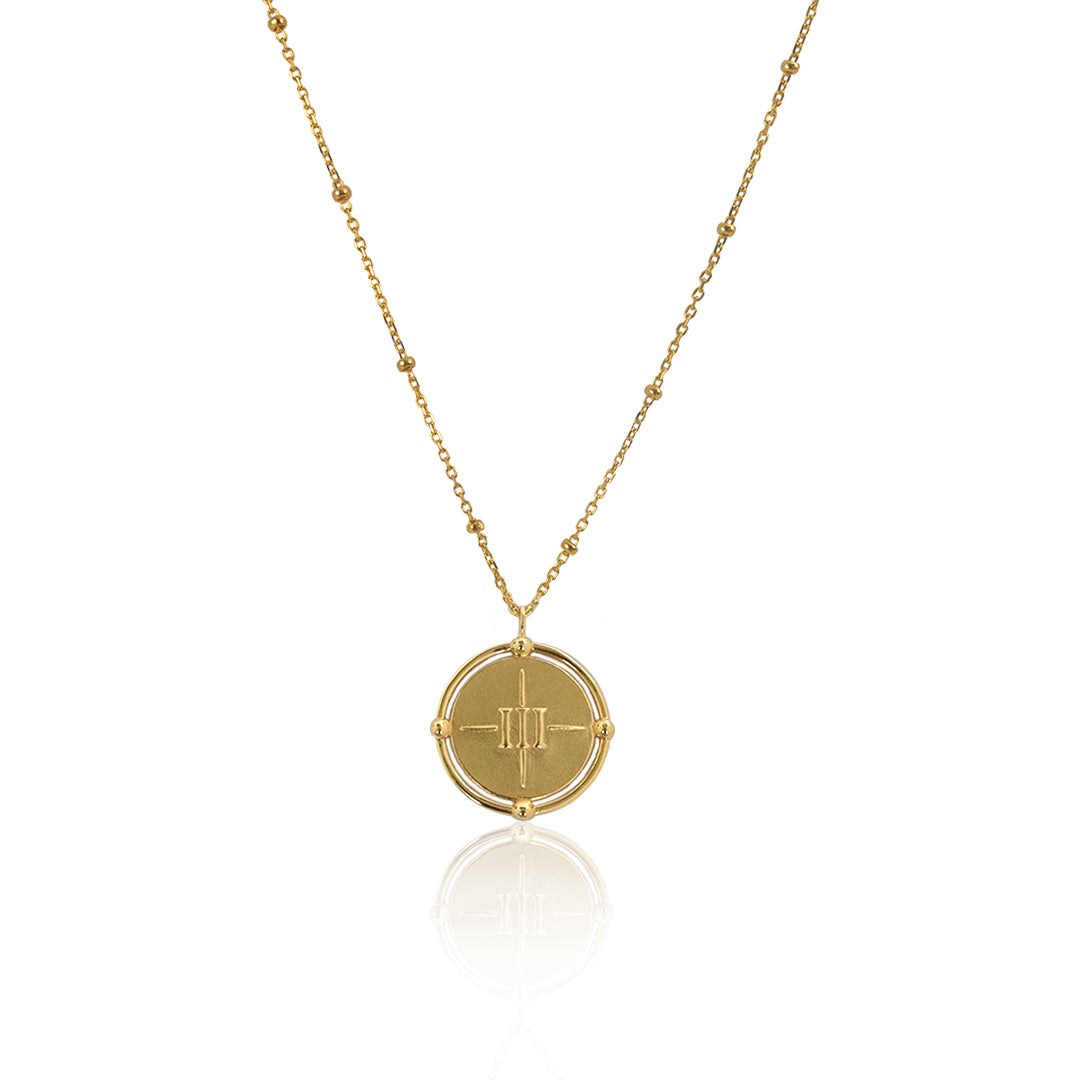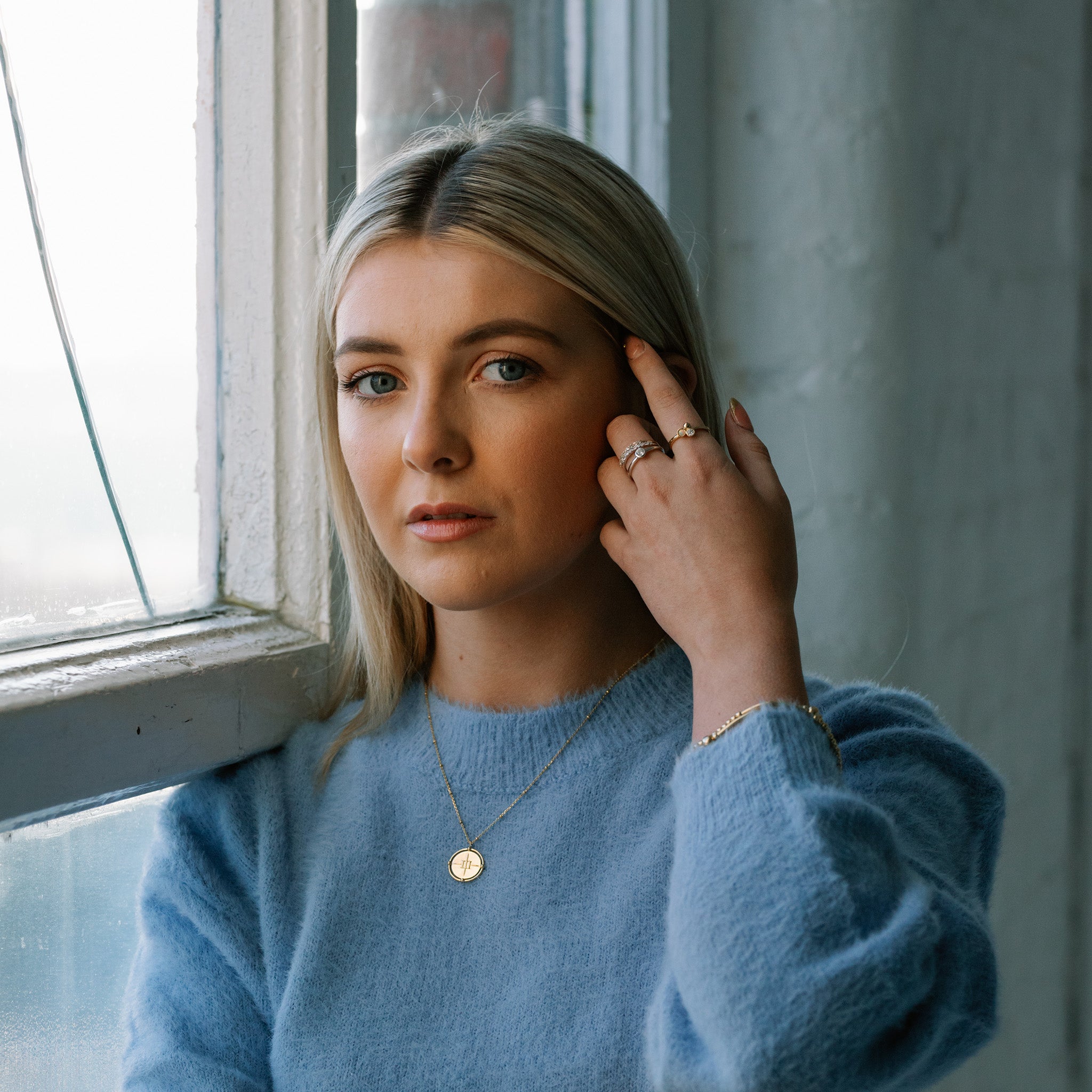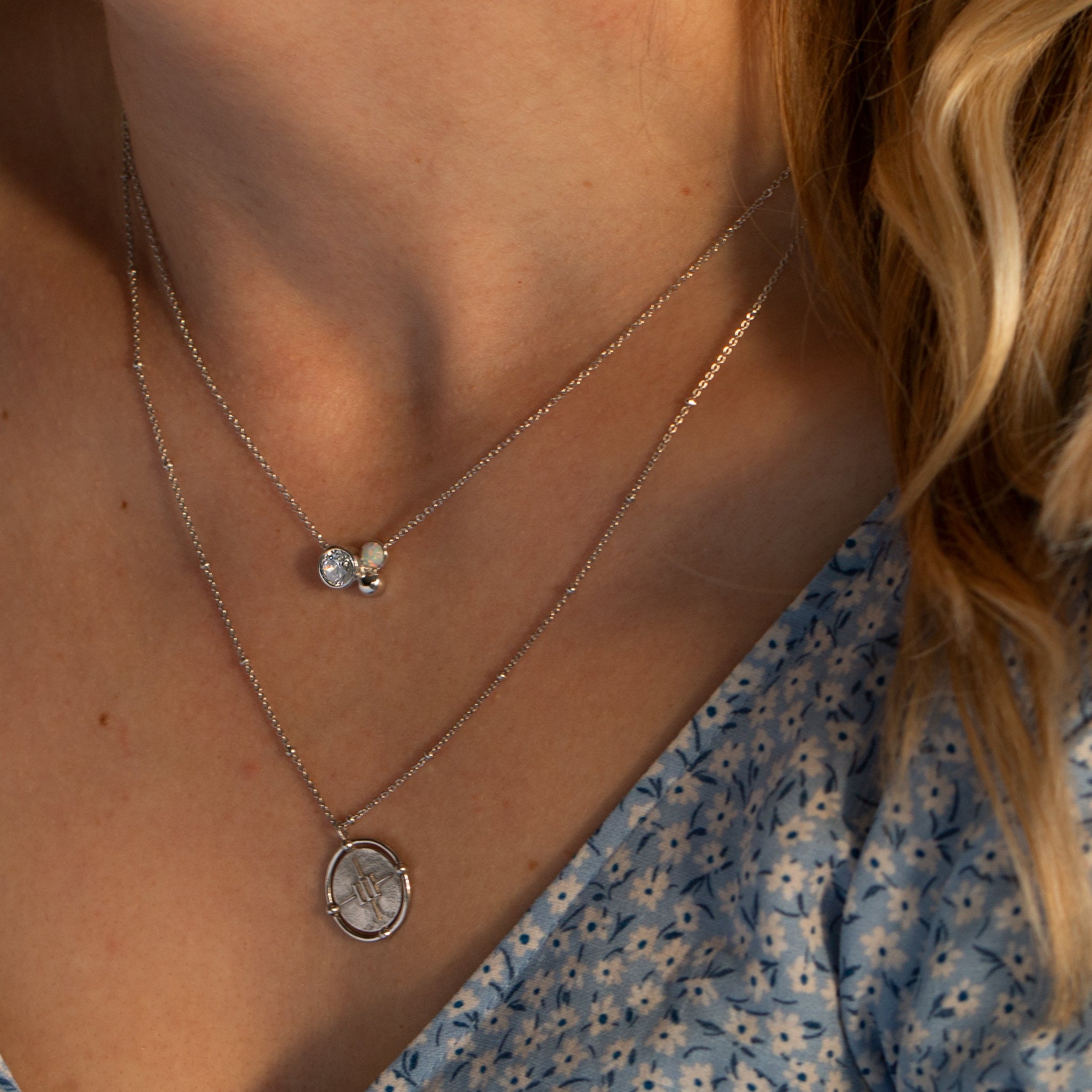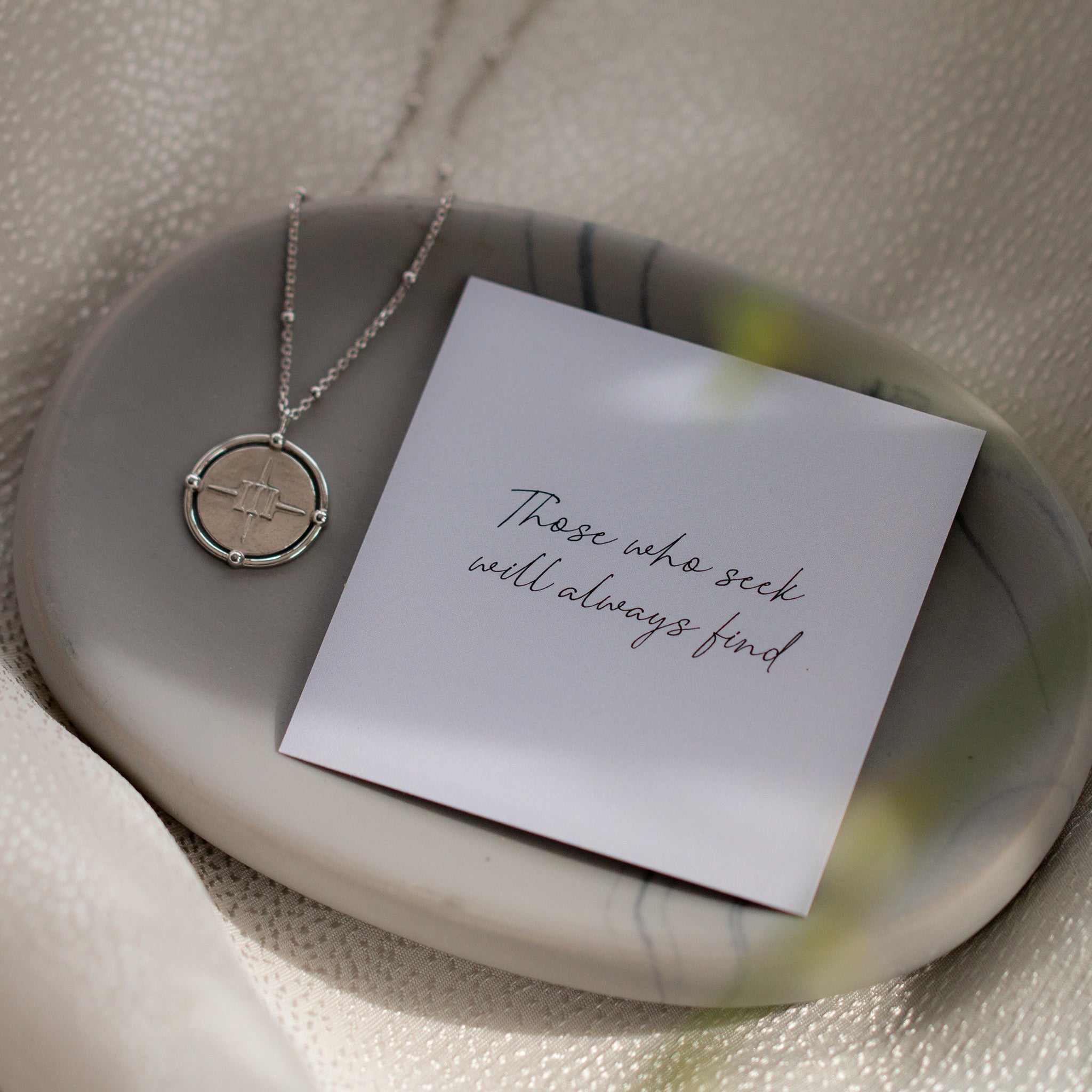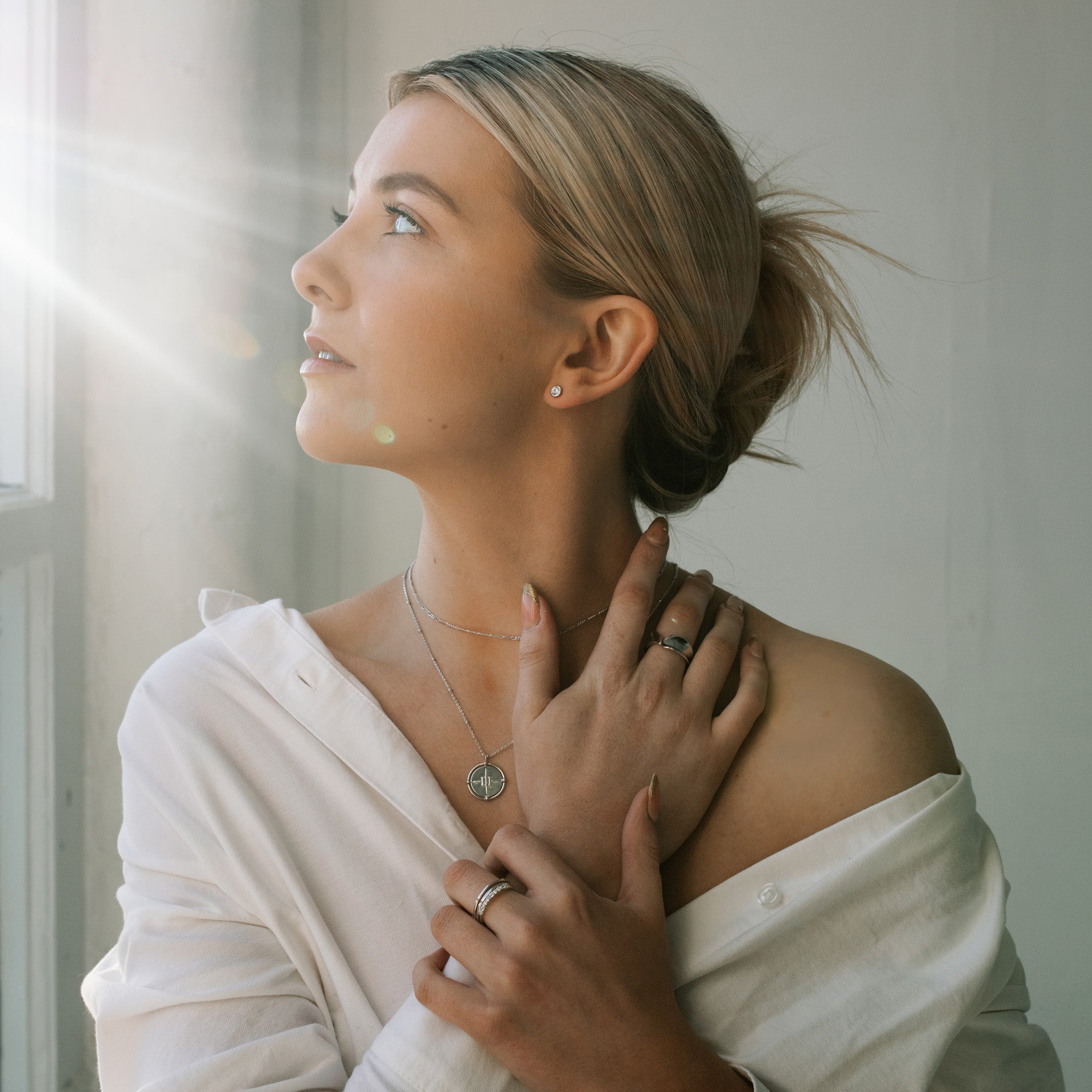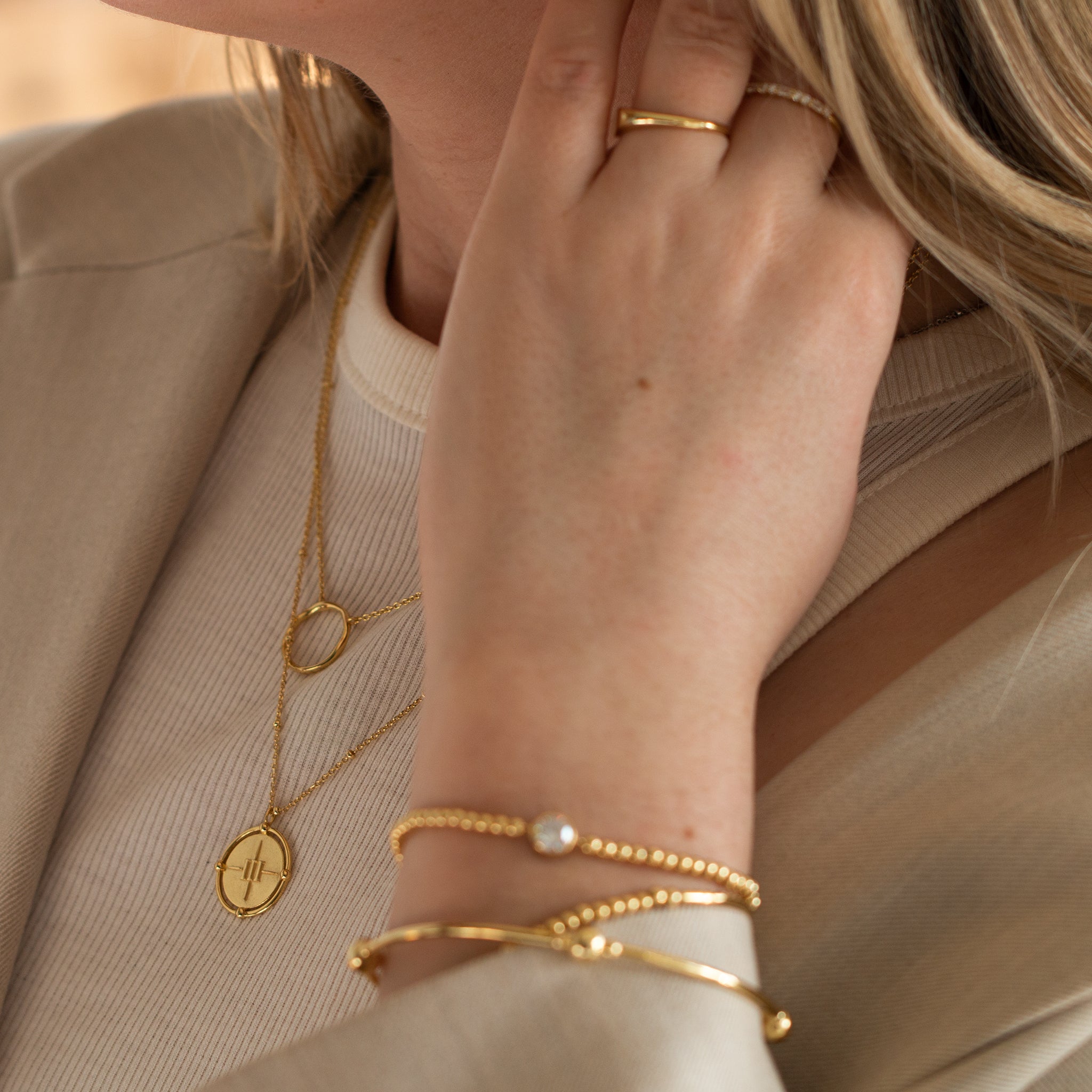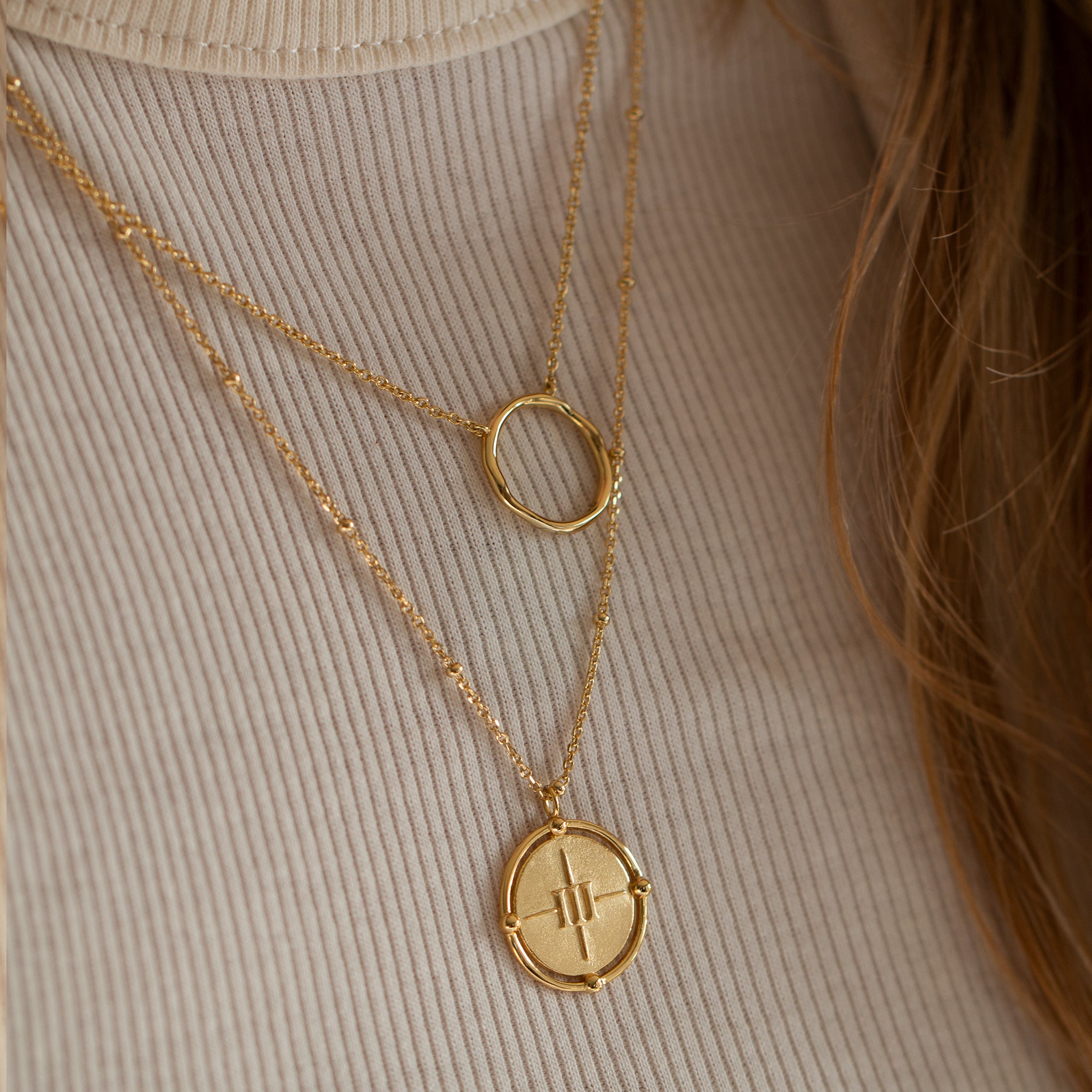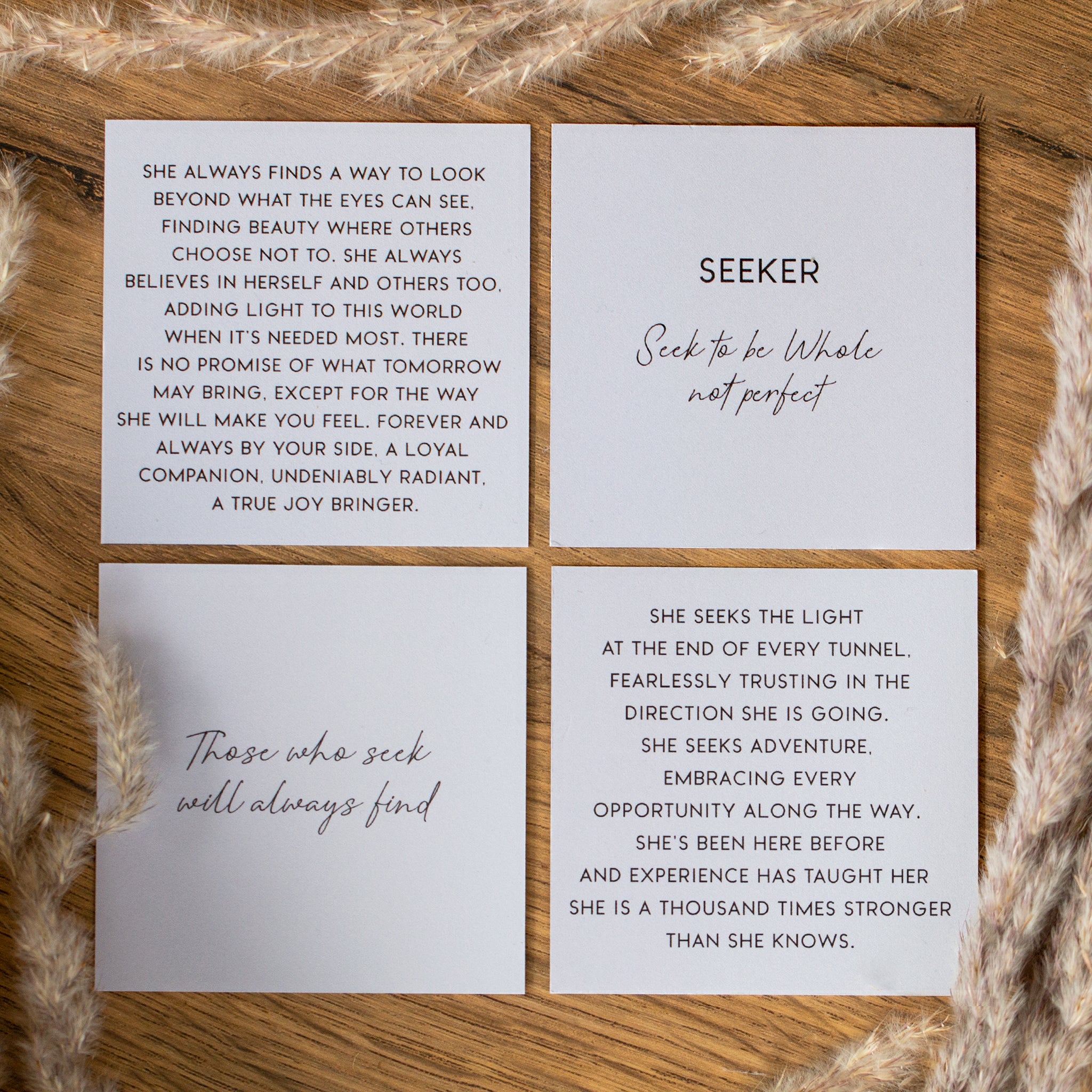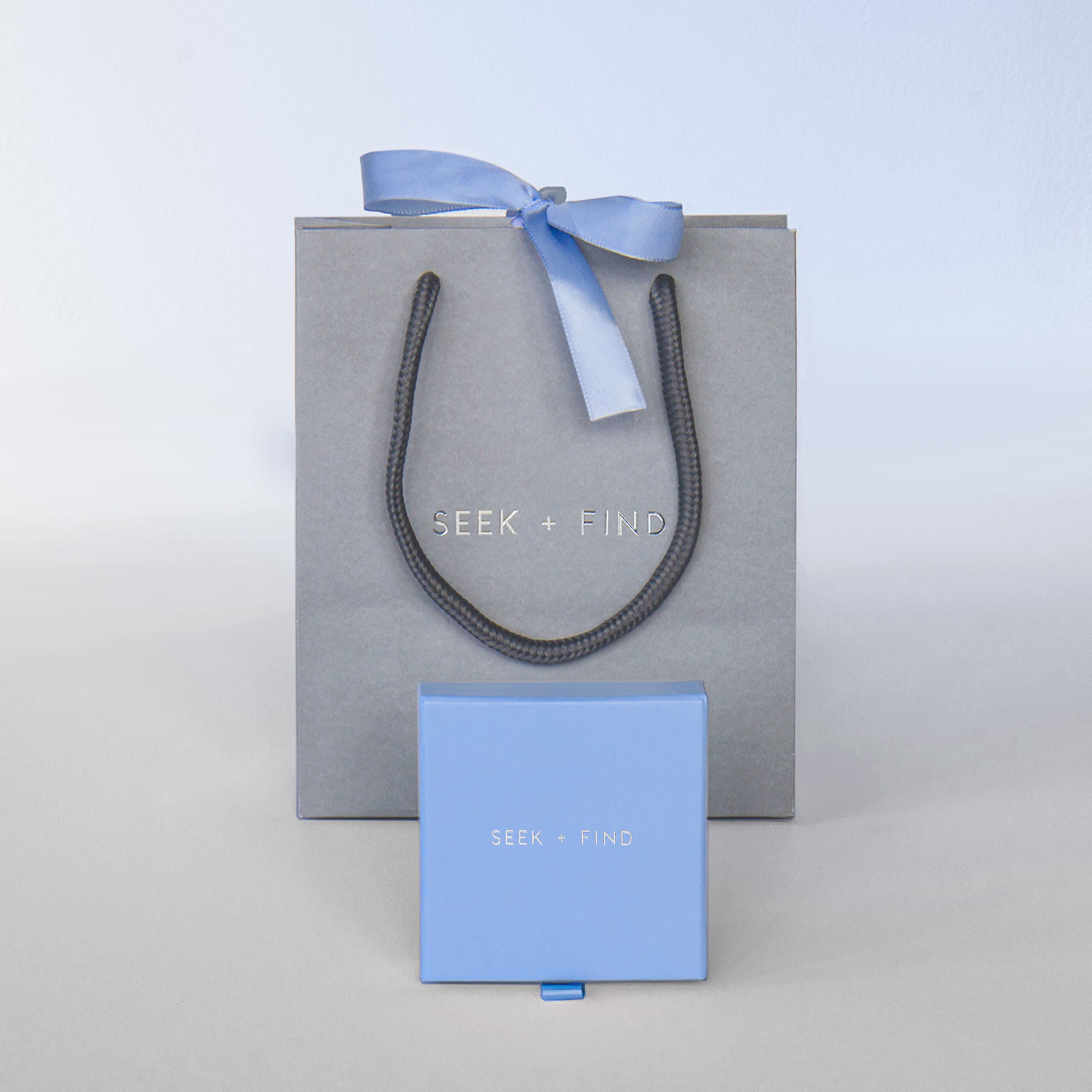 Seekers Necklace
Concealed within this ancient coin is a very powerful symbol. Whether you're looking to our compass for direction or else recognise the hidden roman numeral for 1000, both are important in equal measure. 
This necklace will speak to you whenever you need it most...this is your daily reminder that you are 1000 times stronger than you think.
Crafted from Sterling Silver, this necklace was made to be cherished and is the perfect gift for yourself or someone special. Don't forget to select which meaning card you would like to be packaged with your purchase.
Material: 925 Sterling Silver
Available in two colours: Rhodium / 14kt Gold plating
Size: 44cm with an additional 8cm extension chain